Parenting
Vitamin D deficiency leads delay walking Created by AM Updated on Aug 27, 2013
hi fellow mothers, I just wanna share s'thing as i hv read abt many mothers posted for delay walking of younger ones. I met a lady during my son skating classes... she told me tht her daughter is 1. 3yrs old n still unable to walk.. and she started sitting properly @ 9 months.... n whenever she visits doc everytime he console her n send her back saying s'times things gets delay..... its alright. I suggested her to go for calcium and vitamin D test.... later she discussed with doc... he asked to do the same. After test it revealed it is intial stage of deficiency of vitamin D. Wht i think is the reason is children less outdoor activities.. we do keep our children all the time in AC or they keep on watching cartoon, video games n all...... dont send them out in sun light to play.... she too admitted this. Now she makes her daughter to play in early morning sun light (It contains natural Vitamin D and its more than sufficient if child stay an hour under sun light) It helps the bones stronger. Vitamin D deficiency lead to many severe problem... it sofen the bones... and lead to rickets.. http://en.wikipedia.org/wiki/Rickets I just wanna request all fellow mother... if u come across any other fact.. or any other incident ....pls do share as we being a first time parents might donot know many things... So tht way v can help each other. Though this doesnt related to me... but i find it very useful info... for other mothers.
Kindly
Login
or
Register
to post a comment.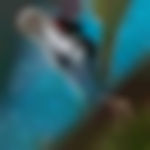 | Jul 21, 2015
Regard Veera's mom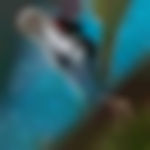 | Jul 21, 2015
Dear mom... As per my knowledge and evidence... Now a days docs. Prescribe vit D daily dose up to 1 yr of age and iron supplements for vegetarian parents... Bcoz mother feed is lack of vit D... Therefore it is advisable..... upto 1 yr | Sep 10, 2013
Thanks for sharing such useful info. :) | Aug 30, 2013
Thanx @shikha Batra for ur concern. i belong to a doctor family(sis-in-law, bro-in-law,uncle, aunt). we have consult best doctors in Chd. and Ldh. -DMC. all the tests has done and thanx to god all are ok. doctors said, "hve patience, everything will be fine wid time,there is nothing to worry" which i forget sometime when i see other kids of his age. | Aug 30, 2013
@ Rashmi... my son too doesnt like almonds... so I just grind them in powder... put half spoon or so in his meal.... dalia or oats. | Aug 30, 2013
Thanx @AM yea u right his muscles r weak nd i messaged him daily during morning nw i will started it in night also, i already gave him almond but he doesn't like but he loves cycling he does that.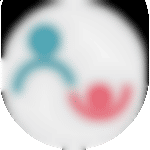 | Aug 30, 2013
Hi AM! you can also refer to this blog https://www.parentune.com/parent-blog/bone-health-in-children/186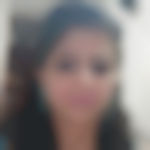 | Aug 29, 2013
Dear Rashmi! U need to look at other associated problems like developmental delays etc. u cud consult other physicians too and get detailed examination done to rule out other concerns which needs ur attention. | Aug 29, 2013
@ Rashmi... i really understand ur problem n worry(u hv later walker n I hv late speaker)..... I wus suggest you to tk 1-2 opinion of other good doctors as well... now a days... doctors hv money makin business... they dont tk things seriously... as i hv also experienced the same.. earlier. If s'thng is der it can b rectify in intial stage... else keep doing all home remedies as suggested abv. | Aug 29, 2013
@ Rashmi.. I think musules r nt strong enough to help him to walk properly if bones doesnt hv any problem. I wud suggest you to message your son's legs with almond oil daily(in winters) before sleep in night.. u can start now, can give him almond daily to eat, tk him to sunlight as sugested abv.... all helps to give stregth to musules n bones... and ask him do cycling.. it too helps to built and strong musules. or may be it is genetic of late walker... check with ur in-laws or ur husband abt it. I hv seen some cases like tht. | Aug 29, 2013
Dear AM. , thanx for this useful information. my son(RV) is 2 yrs 4 mths old. he can't walk proper its inbalance. we consult many docs but they said RV has no prob. his walk will be fine wid time but being a mother i m worried i don't know how can i help my baby to walk proper. his vit D or other test has been done 2-3 times nd dey are always normal even physiotherapists said RV has no Prob. Plz suggest something. | Aug 28, 2013
Just wanna share if possible send kids in summer as der wud b direct contact of sunlight with body and body can observe Vitamin D easily. | Aug 27, 2013
Dear AM, thank you for sharing this information. My son is 18 months old and just started walking. I had posted a talk on this a couple of months back. We often forget the importance of the outdoors; nature and their influence on our well being. | Aug 27, 2013
Dear AM. Thank you for sharing this valuable piece of information. I am sure many parents will find this talk very helpful. May I also add a link to a blog in Nutritional Rickets. Request all parents to take a look at this too: https://www.parentune.com/parent-blog/do-you-know-what-causes-nutritional-rickets-in-a-child/302 | Aug 27, 2013
Thanks a lot...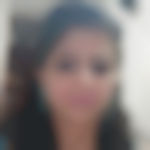 | Aug 27, 2013
Very useful info AM . Thnx for sharing it!