Health
vomitings n indigestion Created by

Updated on Jul 05, 2017
my son got 2 big vomitings yesterday night he had not taken any thing at night n slept... morning he had breakfast of 1 1/2idly... and now he is not eating properly what may b the reason???? plz mummys suggest me.. tq in advance
Kindly
Login
or
Register
to post a comment. | Jul 06, 2017
hi pooja ji yesterday night he passed white colored stool it is suspicious so am little worried am decided to meet doctor | Jul 05, 2017
tq pooja ji | Jul 05, 2017
Yes curd yoghurt serve the purpose.. Probiotics are digestive enzymes only.. Comes by many brand names.. Yakult is one of them | Jul 05, 2017
what probiotic??? can i give him curd. ? | Jul 05, 2017
tq pooja | Jul 05, 2017
tq deba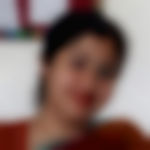 | Jul 05, 2017
Actually Trinayani though his vomiting has stopped but his digestive system still needs some time to be fully functional. Don't force him. Give him light food... if he eats little bit.. it is fine... everything will be systematic within 3/4 days. | Jul 05, 2017
Hi trinayani.. Same happened with my son.. Croas checked what all he had in day time but notjing suspicious.. But foul smelling vomitings made me thinkk harder.. Reason i found out is that in this season anybodys digestuve system acts slow and more so with kids.. So eating fried or heavy stuff with small gaps or larger gaps can be troublesome. Just refrained him from eating heavy stuff and maintauned atleast 3-4hrs gap between two feedings.. Followed his lead like he just wanted to have fruit for breakfast so be it.. Plus a course of probiotic.. That worked. | Jul 05, 2017
vomiting smells bad bt deba now he is k... even though he is not taking food properly what to do | Jul 05, 2017
no ouside food sindhu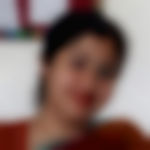 | Jul 05, 2017
Hello Trinayani... have you checked the smell of his vomiting? acidic? gas can be the another reason. Please keep 2/3 hrs gap between evening tiffin and dinner. Make him drink enough water... it will help in his digestion. Give him rice based food for 2days.. no spicy food. Don't let him do strenuous activities just after having meals. l may be wrong but avoid tamarind in his food just for 3days.. If vomiting continues it is better to consult a pediatrician.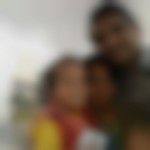 | Jul 05, 2017
hi.... as there is change in the season... kids may be prone to infections easily... did u give him any food from outside?? | Jul 05, 2017
hello anybody there
More Similar Talks