Parenting
Wake up every hour Created by Updated on Jan 13, 2016
My son is three months old. He does not sleep in the nights and days too. What may be the right solution for proper sleep.
Kindly
Login
or
Register
to post a comment. | Jan 14, 2016
My son is 2 and half month and in morning he takes nap of 45 mins after every 2-3 hour. I think it happens, we just need to follow routine activity and slowly it will change. B positive. | Jan 14, 2016
I thought.. I m d only person who is facing this problem.. Till 2mnths My baby followed same routine ( day time full sleep nd night time full concentration on playing nd crying) I was so fed up.. Till 2nd half mnth I didn't slept properly. BT nw my little baby running in 3rd mnths nd she started sleeping at night ( 3 nights sleeping nd 3 nights nt sleeping) . So slowly slowly babies chnges their habbits. So be cool. Awaking at nights it's difficult. BT do massage to ur baby at night.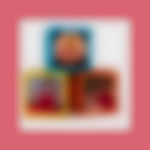 | Jan 13, 2016
Hello jyothi and geethika, Even i faced the same problem with my daughter when she is 2 months old. I struggled a lot to find out a solution for this. Then i came out with few solutions from my grandma here are those which i used to make my baby sleep tight: 1. Massage her with luke warm massage oil or mustard oil. 2. Make her do exercise, just move her/his hands and legs up and down. 3. Make her/him bath with hot water(not too hot, too hot water may be relaxing bit its not good for skin and cells) 4. Bundle her/him with a cotton dupatta or a saree. I'm sure your baby will have a good sleep for atleast an hour. Do the same during evening time but dont bundle her/him. During evening make her play or massage her for a ponger time(not more than a hour). These tips helped me, wish they help you too. Have a good day. | Jan 13, 2016
I am also facing the same problem. My daughter is 4 months old and she hardly takes 15 min nap after approx every 3 hours. In the night also she wakes up at every hour.
More Similar Talks
Top Parenting Talks