Babycare
Wakes up every 2 hours for feeding during night.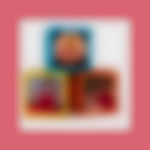 Created by

Updated on Jan 13, 2016
My daughter is 1 year old, she is still on mother feeding. She will have rice at around 7pm, and half roti at around 8-30pm. She will have milk before sleeping and from that time she wakes up for every 2 hours for milk and doesn't sleep she she has milk for 1/2 hour. How can i know that my milk are sufficient for her and why she gets up so frequently. Regards Sruthi
Kindly
Login
or
Register
to post a comment.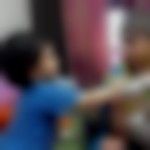 | Jun 14, 2016
what time does she sleeps? try to give her last meal bit heavier near her sleep time. try giving ghee prantha instead of roti, that might make her fuller. did u introduce sipper for water to her? | Jun 01, 2016
hello shruti facing the same problem but no solution so far. Baby cries a lot if not attended to his need.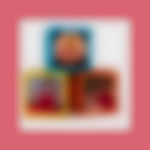 | Jan 13, 2016
Hello aabha, we tired all the tricks to make her sleep but she won't sleep till she drinks some milk. Thank you for your suggestion will try making her sleep giving her some water. | Jan 13, 2016
She might be thirsty.. try giving her some water and see if she goes back to sleep! | Jan 13, 2016
Hi Sruthi.. my paediatrician had told me that a baby can sleep widout getting hungry for almst 7-9hrs after the age of 7 months or so, when I had asked her about my daughter waking up evry 3-4 hrs at night. I feel your daughter has gotten used to your feeding at night,she may not be hungry but wants to feel the warmth/comfort of breastfeeding.. Have you tried just comforting her in other ways rather than feeding when she wakes up at night? I know it is easier said than done as I had gone through a similar situation.. Also please do take adv of your doc on this, he/she might be able to give a solution! Tc
More Similar Talks