Food and Nutrition
Watching laptop while eating Created by Updated on Feb 25, 2015
Hi Parents, My son is 3. 4 years old. He is having eating problem from toddler stage. now a days he eat properly only when laptop , mobile is on , watching his favourite rhymes on you-tube ( 2 chapatis n little rice). If i don't allow to see laptop or mobile he eat only 1 chapati that also i have to feed him forcefully. I also tried different variety of food but did'nt work every time. Now he has started blinking eyes very frequently. I want to change his eating habits. Please help me.
Kindly
Login
or
Register
to post a comment. | Mar 07, 2015
My son 2. 10 has same issues i could totally relate with u i hv also tried everythng under the sun i hv even tried keeping him hungary but his apetite dropped when i dnt give him distraction but yes i limit ipad watching to once in two days and i give other activities while eating n i hv recently read a book called french kids eat everythng it helped a me a bit might help u too happy parenting | Mar 04, 2015
thanks all for guidance. Now i try different toys while feeding him. Or sometime i play with him like playing basket ball while feeding him. so atleast for some time he is distracted from Laptop. but i m not getting how to make him sit and eat his own. | Feb 28, 2015
hi. my son is 16 months old. and he also wont open his mouth to eat without his favorites rhymes. i hv tried to distract him by books, toys etc. but he will not have a singl bite. what should i do?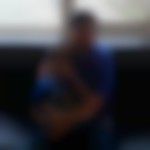 | Feb 27, 2015
Hi Dear.. i can understand u r situation as only a Mother can feel that restlessness if the kid didnt had his lunch or dinner properly.. my 4yr old kid does the same,if in house he should be out with friends in a car or scooter or he should watch utube to finish his food,,and its fine for me as long as he eats properly.. with age defiantly they will eat without all this as my sisters kids are doing,,so dont worry and be happy.. :)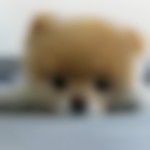 | Feb 26, 2015
Hi Sonali, in an ideal situation, stop this right away. you can't gradually cut back on screen, but will need to do it at one go. he may not eat for a few days, but when he will be hungry, he will want food and at that time, feed him with a story or something. And he might not eat sometimes, miss meals etc. , but decide what is important.. a long term healthy habit you build or a full tummy but in a not so correct way. | Feb 26, 2015
My son also had thw same habit. We , her mother and I , stopped watching tv while earting. ALso hve asked him to watch TV first and then have your meal. After a few intial tantrums, his habit is now negligible. Watching gadgets , tv while eating does not produce necessary enzymez for digestion and suppresses the appetite | Feb 26, 2015
My son is 5 years old and he too has a habit of watching tv while having dinner. At school he has his food by himself. And if you have tried varieties of food and if it hasn't worked. Try out different varieties of his favourite dish. If he likes rice you can create it differently and also present it that way. At school too he will learn what is healthy food and what is unhealthy food. And kids taste change as they keep growing. So don't worry. Consider this as a phase which as he keeps growing will change. So its normal. Hope this helps. | Feb 26, 2015
Hi Sonali, such sort of behaviour at this age is considered normal. Don't worry. once when he starts regular schooling where they give breakfast and lunch in the canteen he will get into the habit of eating independently. | Feb 25, 2015
Hi, I have the same observation as well. my two year old has to be continuously distracted with some sort of activity when he is eating. I worry whether it restricts him from developing an understanding of food and whether it's OK in a long run.
More Similar Talks
Top Food and Nutrition Talks
+ Start a Talk
Top Food and Nutrition question
Top Food and Nutrition Blogs