Health
water bisters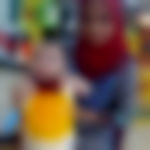 Created by Updated on Nov 29, 2016
my 3 yrs old is having water bisters on his palms between fingers and toes... what causes it anybody knows plz help.. no pain it will go by itself or any remedy
Kindly
Login
or
Register
to post a comment. | Nov 29, 2016
s azra my daughter hd this issue when she was 2yr because she love s to eat dust . paint .. haaaaah ...soo 15 day s I suffered lot but she qas normal playing herw n their twice in a day I gave her neem bath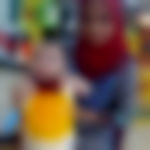 | Nov 29, 2016
hey maheshu... thanks for the reply it is exactly what u have mentioned will do consult with pediatrician.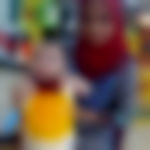 | Nov 29, 2016
Alekumsalaam saman... jazakallah for the info!! will do consult doctor. | Nov 29, 2016
hi ..its hand to mouth infection u can see in mounth palm n toe area too it ll b cured . .it ll not pain it causes because of dust n babies put any thing in their mouth or they share something with their siblings or frm someone else they get infected. ... within a week nothing to worry show it to doc they ll prescribe some lotion.. if it s chickenpox it wont b like water blister n chickenpox start s with fever..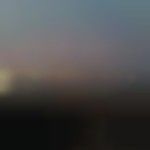 | Nov 29, 2016
Assalamualaikum Azra, Water blisters look like bubbles on your child's skin. They can be big or small. They're usually full of clear fluid, but can sometimes be filled with pus or blood. Blisters usually heal by themselves. Causes of blisters Children get blisters when fluid builds up under their skin. This happens because of damage to the skin. The most common cause of a 'water blister' is friction – for example, new shoes rubbing against the back of your child's heel. Other common causes of blisters include burns (including sunburn). Your child could also get blisters with insect bites and contact dermatitis, too. Blisters are often caused by viral infections like chickenpox, cold sores and hand, foot and mouth disease. Bacterial infections like impetigo can cause blisters too. When to see your doctor about blisters You should take your child to the GP if: the blister is filled with yellow-greenish fluid (puss), or the surrounding skin is red, warm, swollen or tender, because this might mean that the blister is infected your child has lots of blisters and a fever your child isn't well. Blister treatment Small blisters usually heal by themselves, so you can just put a bandaid on them. But some blisters can be very large and uncomfortable. They might take a long time to heal, because the fluid inside the blister slows down the healing process. If your child has a big, uncomfortable blister that hasn't broken by itself, you can take the following steps: Prick the side of the blister with a sterile needle – run the needle under hot water or use an alcohol wipe to sterilise it. Gently massage the fluid out. Smooth the thin covering of skin down over the base of the blister so it can act as a natural 'bandaid'. Cover with a non-stick, dry dressing. Repeat as needed. After this blister treatment, the blister should dry up in a few days and a crust will form. Let this crust peel off naturally.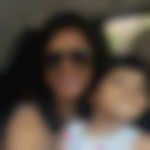 | Nov 29, 2016
Hi Aza, not sure about this, but have you ever checked with doctor?
More Similar Talks
Top Health Talks