Outdoor Activities and Events
Water Conservation Day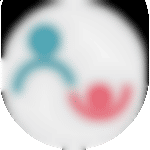 Created by

Updated on Mar 19, 2014
Hello Parents, This Water Conservation Day, parentune will try and make a difference! Share the small ways in which you teach your child to conserve water. We will round -up as many as possible ways to conserve, re-use, and re-cycle water. The more tips you send the greater difference we will be able to make. Get inspired.
Kindly
Login
or
Register
to post a comment. | Mar 28, 2014
Don't forget to reuse soapy water discharged from washing machines... collect and use it to wash cloth mops (pochas) in, or even footmats that need soaking in. | Mar 25, 2014
These days so many of us install the RO / UV water purifier in our kitchen. The waste water from that goes to drain. This water can be collected in cans and we can make the children water the plants. It is so full of minerals and so good for the plants! And everyday so many litres of water is being wasted. It ll be fun to collect this and play along with our kids in the garden. | Mar 25, 2014
Use leftover water from washing rice and daals to water the plants. | Mar 24, 2014
Wash utensils as soon as possible before uneaten food get dry & stick on plates. Always instruct house maid to use water very properly, because in most of house maids use water extra than require. | Mar 24, 2014
In hotels & restaurant don't let waiter to fill every time glass full, because many time customer don't need water but waiter fill glass regularly. | Mar 24, 2014
Hi admin, | Mar 24, 2014
Hi admin, | Mar 24, 2014
Hi admin, | Mar 24, 2014
Hi admin, | Mar 24, 2014
Hi! With the holidays approaching and summer here, kids are constantly drinking water through out the day using a fresh glass each time thus leading to a build up of utensils to be washed. I have been encouraging my kids to use a designated glass each through out the day and putting it for a wash at the end of the day thereby reducing the washing of glasses and saving water.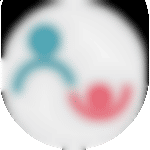 | Mar 24, 2014
Hi Meenambigai .Thanks for sharing tips. | Mar 21, 2014
Hi Admin, in those days, ladies walked long distances and carried water. So everyone in the family knew that water is precious. Read in one article that after 30 or 40 years people will stand in queue and buy water like buying petrol and diesel. It is indeed our duty to teach our kids water conservation. My mother in law used to keep the terrace clean. Whenever rain comes she ties a fine cloth in the mouth of the water drain pipe from the terrace and fills all the buckets. She never fears of getting wet and she uses that water for cooking as well. As summer comes we can ask the kids to keep buckets in terrace when rain comes to collect rain water. Then we can use it to feed birds, pets, to water plants etc. we must say now and then that every drop of water is precious. We can show pictures of deserts and make them understand how difficult it is to get water there. Repeatedly we can tell that tankers of water are bought in apts and it is our money that is wasted along with water. We must insist them to limit usage of water while taking shower, half flush while urinating etc. | Mar 19, 2014
Great idea Administrator :) Beside teaching them not to waste water, I have taught my children to pour left over water from their water bottles for the plants instead of pouring it down the drain. | Mar 19, 2014
Well Admin I appreciate ur efforts to make Earth a better place to live and what wud be more appropriate an occasion than Water conversation Day! Some of the ways we can teach our kids to conserve water includes:ONE: It is a wise idea to use organic colours to play Holi rather than using water guns. TWO: after reaching back from school they can use water left in their school bottles first rather than throwing it away. THREE: while washing hands they can keep the taps closed. FOUR: after washing dals, rice etc leftover water can be used to water plants. FIVE: while leaving home it is advisable to check whether taps are closed to avoid wastage. SIX: when it's raining, rain water can be collected in buckets and used for watering plants later. SEVEN: after washing clothes soapy water can be used for mopping of floors. EIGHT: rather than using running water through hosepipe to wash their cycles, Scooty etc they can use water in buckets. This will save wastage of water. NINE: when small kids are bathed in tubs, the soapy water left can be used for washing of washrooms etc. TEN : do not use running water to wash clothes and utensils rather dip clothes or utensils in tub this will also save wastage of water. Hope these ideas sound interesting as well as useful.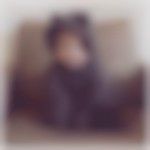 | Mar 19, 2014
We may teach them to limit the use of shower while taking bath.
More Similar Talks
Top Outdoor Activities and Events Talks
+ Start a Talk
Top Outdoor Activities and Events question
Top Outdoor Activities and Events Blogs