Parenting
Ways of teaching values without being preachy?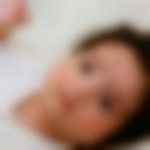 Created by Updated on May 26, 2017
My son Sunny plays in the evening with a group of children with both boys and girls in it. Recently one of his friends, priya came and complained to me that sunny never lets her play, always demeaned her and called her a 'kachha limbu'. She said he says that to all the girls in the group. I don't want to be a preachy mom. i want him to be respectful to the other girls too. He is all the time on his ipad during his free time. Is there a way to make him teach him respect for peers without being preachy through the digital medium?
Kindly
Login
or
Register
to post a comment. | May 26, 2017
hi Nishi Vaz! the very fact that u didn't get defensive and take your child's side itself indicates u are a concerned mother who really was perturbed getting to know about it and now u really want your child to learn the appropriate behavior . i appreciate your concerns! Nishi I believe this incidence has given u an opportunity to talk to your child and share with him that there is a thin line between teasing and bullying. that act of teasing her which was just supposed to be an amusing act could turn ugly and make that girl a laughing stock of the group and embarrass her which I am sure was not his intent. i have no idea about the digital medium to teach him this but I would request u to have a one-on-one with your child or u could request his father to have a man to man discussion with him. I am sure he would understand this soon and trust me u would not sound preachy doing this. tkcare!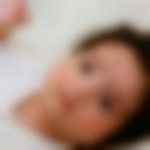 | May 27, 2017
It teach my kids to share...... how then do I react when his friends attack good menu days of lunch and he cms back half tummy more over when we wish to extend deadlines of projects... I ask him to tell mam that he left it at Home ..... My son now a days reacts that"mom aapne bola that jhooth nahi bolna"....... I then don't know. how to react..... and wisdom has dawned. on me to correct myself that" share karna par ...thoda. thoda " and " u can lie if there is no other way out and benefits outweigh guilt" may b u all will also wish to amend your preachings!!!hi hi;!
More Similar Talks
Top Parenting Talks