Parenting
Weak hair Created by Swati Updated on Jan 27, 2014
Hi all, My sister's daughter is 2 years old and she has very less and weak hair. She got her bald 2 times but still not able to see any growth as such. Please suggest what i can do to tackle this issue. She does oil massage on her head daily with coconut oil.
Kindly
Login
or
Register
to post a comment. | Jan 29, 2014
Hi! Shweta, My daughter is 3 plus now, and has good hair, i found olive oil effective. | Jan 27, 2014
Hey Shweta, I am not sure massaging the hair daily will help in hair growth as the hair is stretched and pull during massage and also while shampooing. So doing it everyday will make her lose more hair. You may want to oil her hair once a week and wash as often as you prefer during the rest of the week. Hair density greatly depends on those of the parents. She is just 2 years old, her hair growth may even out as she grows. Hope this helps.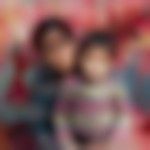 | Jan 27, 2014
Well my son is not suffering with such issue but NIDHI I would like to know what is HB level in kids?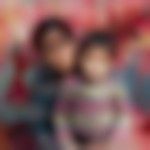 | Jan 27, 2014
I need a favor from you I have participated in a contest , please give your valuable like to my pic. Here is the link §§ http://parentune.com/detail/319 §§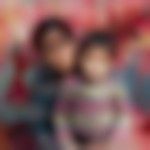 | Jan 27, 2014
use olive oil instead of plain coconut oil. OR most important does she still get feeds from you? if no then it can be a reason also. | Jan 27, 2014
Please get her checked for Hb levels, my son was also suffering from same. I introduce iron into his diet and there was definite good progress in hair growth.