Babycare
Weaning from sippy cup Created by

Updated on Dec 21, 2015
Hi my 8 and half month old daughter drinks milk from sippy cup. .She never used a bottle. I wanted to know when is the correct time to start weaning her off to a glass.. Thanks!
Kindly
Login
or
Register
to post a comment. | Jan 05, 2016
Hi Himanshi.. how old is your baby?? As sippy cup will be a little difficult for a baby below 5 months of age..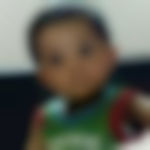 | Jan 05, 2016
Hello.. M having trouble. I have to join office soon n my baby is on bf.. How can I train my baby to drink milk from bottle or sippy cup | Dec 23, 2015
Thanks aabha. She is 6 months old.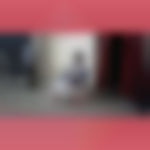 | Dec 22, 2015
Thanks alot | Dec 22, 2015
Hey no problem we r here to help each other.. well,I feel there is no need to sterilise as far as it is properly washed and cleaned.. but it is up to you.. you can sterilise to be on the safer side!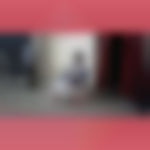 | Dec 22, 2015
Hi aabha thanks alot for ur suggestions .he woke up twice or thrice at night he started to put his finger into mouth. I m getting confused reg food to fill his stomach. Ok will start cup for my little. should we want to sterlize the cup .sorry i m disturbing you | Dec 22, 2015
Hi Sunita.. how old is your baby? Generally sippy cups can be started from 6 months onwards.. I startd slowly frm 5th month. I tried Nuby and Mee Mee company. I found Mee Mee's 2 in one soft spout and straw sippy cup better.. initially your baby will find it difficult to suck from that soft spout but soon he/she will get used to it! | Dec 22, 2015
Hi Anu.. I feel it is just because of habit that he cries and wants bottle. Generally at his age they no longer have the need to suck so we can wean them from bottle.. Yes it is going to be tough on you as a mom but you have to be patient and not give in to his demand for bottle and soon he will understand. I weaned my daughter frm breastfeeding the same way. Also, acc to my doctor.. babies of 8 months can sleep thru the night i. e approx 8 hours without getting hungry.. so why don't you try and see whether he goes back to sleep without drinking milk in the middle of the night.. by cuddling him or consoling him by any other way you feel he will like. He could be thirsty, u can try giving him some water and see if he goes back to sleep. We should start weaning soon.. Ideally they should be off the bottle totally before 1st birthday. All the best! :)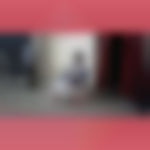 | Dec 22, 2015
I have another doubt my son started to cry for milk when he takes milk from bottle he feeds very fastly if I practice in cup how comfortable for him when he is hungry and night also how he can sit n drink his sleep is getting disturb know | Dec 22, 2015
Hey aabha which sippi cup you are using?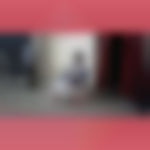 | Dec 22, 2015
8 months completed | Dec 21, 2015
Hi Anu.. yes a stainless steel/silver glass. How old is ur baby?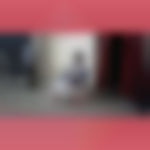 | Dec 21, 2015
I have a doubt glass is stainless steel glass ? I m using bottle for my son I can't change that . | Dec 21, 2015
Its good. Else i have heard it becomes very difficult to stop bottle. | Dec 21, 2015
Ok great! Thank u Anita.. I give her water by cup but half of the time she spills.. so thought maybe she is stil young to drink from that! | Dec 21, 2015
U can ideally start a cup at 6 months ! I trained my son to use a cup from 6 months and he has never used a bottle or Sippy cup unless travelling . U can start right now . Earlier the better
More Similar Talks