Parenting
Weaning Toddler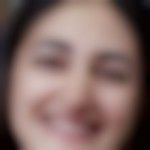 Created by

Updated on Apr 11, 2013
My younger daugther who has just turned 1 year in March, for the last 2-4 days is cranky and always crying. She is restless and becoming stubborn. Her intake of Milk and food is less but wants to drink alot of water. She is also teething. Pl suggest.... Thanks Sonia
Kindly
Login
or
Register
to post a comment. | Apr 12, 2013
Hi Sonia. I also facing a similar problem. My 14 month old son is teething and is putting all sorts of things into his mouth. It is so difficult to keep an eye all the time. I like the carrot idea suggested by Indu. A piece of carrot could keep them busy for a while. As Gaurima suggested, I too think it is important to keep their toys clean as much as possible. So I am washing and rinsing his toys every few hours! Hope your daughter's pearly whites show up soon :)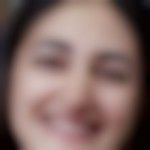 | Apr 12, 2013
Thank u all. | Apr 12, 2013
Dear Sonia, please be watchful about hygiene as there is a high chance of catching stomach infection during teething as she would try to sooth her itchy gums by taking a lot of things or objects or may be her own hands in her mouth. | Apr 12, 2013
You can also try giving her vertically cut cucumber or carrot and now even water melon is also available .... that will give her some variety to play with and work as teether as well . There are few gels available or you can ask her pediatrician, you can apply that on her gums, in case its teething ... she will get some relief ...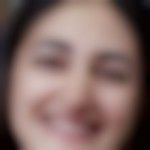 | Apr 11, 2013
Thanks Anurima, I guess so. She doesnt like Teethers but prefers all odd things like Keys. She is also not having much of milk but prefers water. | Apr 11, 2013
Hi Sonia. It looks like teething to me also. Her tooth maybe cutting through, which would make her irritable and cranky. Is she getting her molars by any chance? Molars are more painful and can take a while to come through. Please try not to force her to eat if she doesnt want to. Let her eat how much she wants to. You could offer her milk in more frequencies and water. It is important that she stays hydrated. You could get her a teether to help her relieve the discomfort on her gums. Hang in there, it shall pass :)
More Similar Talks
Top Parenting Talks