Food and Nutrition
Weaning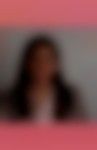 Created by

Updated on Jan 04, 2013
I started weaning my 6 months old from yesterday with rice water. I would like to know the general reactions (rejections/acceptance), what to expect on weaning. Till now I was exclusively BF her. Also, how much intake of rice/dal water is normal during first two weeks. Can anyone share a daily diet plan/ routine. Many thanks.
Kindly
Login
or
Register
to post a comment. | Jan 11, 2013
Hi charanjot, u ve already got good ones from the friends. i wish to add one more thing the health mix with which you can give ur LO the benefits of the mixed cereals. take equal proportions of wheat, ragi, fried gram, maize, rice,peanuts. roast them and make it to a fine powder. Mix a spoon of the powder in water and boil it for 5 mins add some jaggery and a pinch of elachi to taste better. feed her once a day before sunset as it take a bit time to digest.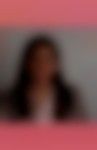 | Jan 08, 2013
Thanks Radhika.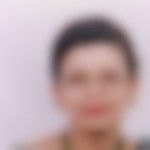 | Jan 07, 2013
Hi Charanjot, Just remembered you can also start with palak soup. my way is pressure cook half bunch spinach ( I use 1 bunch for my twin daughters)for 2 whistles. cool and drain. Make a fine paste adding a little water in a mixie. Heat 2t of ghee in a kadahi, when hot add the palak puree, some salt and jeea powder, mix well. c. let it get one boil. remove, cool and feed when little warm. as baby grows up you can prepare palak paneer and feed the baby.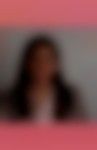 | Jan 07, 2013
Thanks Bhavna and Varsha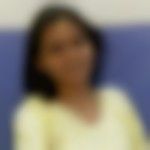 | Jan 07, 2013
Hi Charanjot, you can also give your half apple also. you boil it with the little water and grind it along with water and serve to your baby. Along with I am also give sapota mixed with formula milk to my 8 months old baby. sometimes u can try 4-5 spoons of sabudana or rawa kheer also it is a good source of carbohydrates. I have started giving all these things to my baby when he was 6 months old. You can grind murmura or muri and make the powder and mix it with milk and give it to your baby. | Jan 07, 2013
dear charanjot , babies slowly adjust to the new routines, its normal for a baby to just have a few spoon fulls to start with , once the taste buds develop it will get better ... there is a blog on initial foods for the babies on the site , it will give you a lot of options of what you can give to your baby .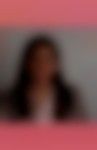 | Jan 07, 2013
Its day 4 and my LO is not taking more than 4-5 teaspoons of dal/rice water. I also started giving her banana+breast milk-same result not more than 4-5 tsps.... is it okay? Shall I continue with this or change to new menu of veg broth/soups??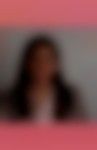 | Jan 06, 2013
Thanks Radhika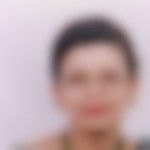 | Jan 05, 2013
I started with moong dal khichadi with my twins. ! roasted 1 kg rice and 250 gms Moong dal seperately. mixed them when cool. and coarsely ground it in a mixer. When needed, take ghee in a pressure cooker, when hot add just 2t of the coarsely ground moong and rice powder, add little turmeric, jeera powder and salt. add curry patta too. it gives nice flavor. Pressure cook it for 2 whistles. Cool and again blend it in mixer. strain and feed it. to your baby. once the baby accepts it introduce, lauki, tomato mixed vegetables in khichadi. you can also introduce home made dal soup, mix veg soup, bareek rawa sheera once at a time. Hope this helps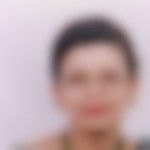 | Jan 05, 2013
Hi! Charanjot,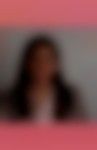 | Jan 05, 2013
Thanks Ladies. This is extremely helpful. | Jan 04, 2013
Hi Charanjot. Nikita has given wonderful ideas here. If I may add a little to that- you may start giving your baby rice and dal water once a day and the quantity, you may follow her cues on how much she can have to start with. This you may give her at lunchtime and once you feel she has no reactions to it, you may also start giving her some puréed fruits, such as cooked and mashed apples or mashed bananas. The fruit you may give her around tea time, that is, early evening. I had started giving my son some porridge (oats) for breakfast and some khichri around 6. 5 months. | Jan 04, 2013
Hi Charanjot, every child has different level of appetite. I had to wean my lil one at 4 months coz it didn't fill her up. so I started with mashed fruit and veg purees like banana,apple,pear mixed with breast milk or formula if u want to wean her off the breast too. babies are naturally more inclined to sweet food so I was advised to give root veges as they are sweeter. u can also give khichdee of thin consistency and baby cereals like cerelac. try an introduce one thing at a time for a couple of days,as this would help to pin out any allergies if any. initially start with 5-6 spoonful,again ur child will let u know if they are full up. it does take them 2-3 times to get used to used to new taste,so don't give up if they don't like it the first time. Also I was advised not to give citrus fruit until baby's a bit older as it can be acidic in nature. good luck!!dont forget to capture the beautiful faces they pull when u offer something new!!
More Similar Talks
Top Food and Nutrition Talks
+ Start a Talk
Top Food and Nutrition question
Top Food and Nutrition Blogs