Babycare
Wearing diaper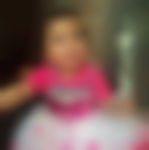 Created by Madhumita Kumar Updated on May 10, 2018
Hi ... Kya diaper har waqt baby ko pehna kar rakhna sahi hai? Meri beti 1year 1 month ki hai. uske hygiene ka mein pura khayal rakhti hu... 3-4 hours me change kar deti hu diaper
Kindly
Login
or
Register
to post a comment.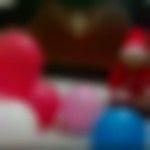 | Jun 06, 2018
there is no harm in using diaper but make sure you remove the diaper in 3-4 hours also use the good rash free cream must try mamaearth rash free cream which is 100% natural and has no no toxins | May 15, 2018
plz try to remove diaper in day tym atleast cz indian weather r so hot it can cause skin rashes n oll. i put diaper at nght nly to my dd . but certain things keep in mind : rinse dt area so well then pat dry dt area dn apply diaper rash cream. m using mamaerath diaper rash cream. cz it is made from natural ingredients n dermatologically tested too. u can try. | May 14, 2018
hi, you can use diapers for the whole day but Indian weather doesn't allow this, try to give gaps between, use mamaearth diaper rash cream , A wet diaper can cause rashes and irritation, making your baby uncomfortable. It provide rapid relief from diaper rashes and chafed skin. It has Zinc Oxide based, non-petroleum and can help seal out wetness. | May 10, 2018
I don't think you should use diaper in day time. my son when he was one year old already had realisation of pee since I never kept him in diaper in day time. He sits on baby toilet seat from 1 year and now at age of 2. 5 he knows both pee n potty. he never wets his clothes | May 10, 2018
u can use diaper but with some precautions like while changn diaper u should rinse dt area wd water aftr that apply mamaerath diaper rash cream which is Totally organic, chemical free n made with natural ingredients.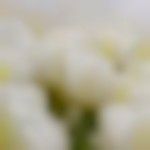 | May 10, 2018
hi Madhumita Kumar ! if possible please avoid. issey bacche ko rashes ho saktey hai. din mai 3-4 hours open rakhey. diaper pehnanne se pehle oil lagaye. area ko dry rakhey. is blog ko padhiye aapko madad milegi. https://www.parentune.com/parent-blog/traditional-cloth-diapers-vs-baby-diaper-rash/774?ptref=sa0l0000ika00li