Education and Learning
Sports and Games
Webinar-Education-choosing the right school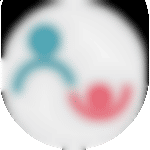 Created by

Updated on Apr 15, 2014
Interact with the parentune education expert on 'Choosing the Right School for Your Child', and get expert advice on the right school, education and learning for your child. The webinar begins at 11:15 a. m. 15th april 2014.
Kindly
Login
or
Register
to post a comment. | Apr 15, 2014
Thanks Nitin! For answering all the queries so patiently. | Apr 15, 2014
Proparents- gotago, You could mail helpdesk@parentune. com. All the best! | Apr 15, 2014
I think preschool is a great place for child's physical and mental development, social skills, fostering independence and just to be looked at it to prepare a toddler for a competitive school is not a good thing.... one needs to let the child explore his/her surroundings and learn about the world around him/her and not push her to competition... | Apr 15, 2014
Oh... time is up! I could message you at "https://www.parentune.com/user/profile/168" Right? In case of any future queries? | Apr 15, 2014
Arundhati- every child should have an opportunity to learn.... not basis some selection but for her keenness to explore and learn. | Apr 15, 2014
Oh! Is it? I was not aware. But this is what happens during admissions. That is the reason why, parents put their kids in playgroup so that the child is well versed with these things when their child is being interviewed. Dont you think so. | Apr 15, 2014
Neha, Arundhati- was good to answer your queries today. | Apr 15, 2014
As compared to SSC, the syllabus for ICSE and CBSE is broad. If there happens to be a holiday during the week, students are expected to come on Saturdays so that the teachers could complete the portion. | Apr 15, 2014
Interviewing a child for school admission at a nursery/Jkg level is not legal. | Apr 15, 2014
Nitin, why is that horrible. Somehow I feel it helped them judge a child whether the child is capable enough to bear the pressure that the other board demands. | Apr 15, 2014
The child was asked to pick up the mentioned alphabets from the pile, asked to pick up some objects, point to animals, vegetables etc. Accordingly, the child was given admission. | Apr 15, 2014
Arundhati- that's just horrible.... if any school does that, it definitely is not the right school for sakshi. | Apr 15, 2014
Also, had been to one of the interviews - the school principal takes - they say depending upon the interview - the childs performance, they would make a decision whether the child's IQ is capable enough for ICSE or else she would be given admission to only SSC. | Apr 15, 2014
Arundhati- your queries are all relevant and crisp. Enjoyed answering them. I am sure Sakshi would have a great childhood with a great place to foster her learning, especially when her mother is researching for the right school for her earnestly. | Apr 15, 2014
Thanks and Sorry to have bombarded you with questions. But really wanted to discuss these things with someone knowledgeable. One wrong decision and I do not want to repent it for lifelong. I do not want Sakshi at some stage to come and ask me - Mamma - why did you put me in SSC/ICSE board when my cousins are in CBSE board. | Apr 15, 2014
Now, even exams like IIT, CAT give a percentile weightage for the school results (XII- results) | Apr 15, 2014
For Mumbai- clearly, the passouts from CBSE/ICSE schools are doing better in competitive exams, college entrances. Just in case sakshi would like to go outside of Mumbai for her college, CBSE/ICSE would be a better entry point at colleges. | Apr 15, 2014
Arundhati- that's an interesting query. | Apr 15, 2014
I m unaware about the admission process after schooling. When you get into Junior colleges, how do they rank the children from different boards and give admissions. | Apr 15, 2014
In fact, the other way round if so happens at an early grade- say before grade 5, it is still fine to move the child from SSC to CBSE or ICSE | Apr 15, 2014
Arundhati- I won't reccommend that, changing the board to ssc after cbse/ICSE in primary. That would lead to complete confusion for sakshi. These two are completely different ecosystems by themself. | Apr 15, 2014
Arundhati-yes | Apr 15, 2014
BTW - One of my school teachers suggested that till primary I put my child in ICSE or CBSE and then from Secondary section onwards, I continue with SSC. That will lay the foundation, enhance the way the child thinks. | Apr 15, 2014
Arundhati-That could be worth considering, especially if the above criterions impress you. | Apr 15, 2014
Jumbo Poddar is what you meant. However, that would only be for pre-schooling right? | Apr 15, 2014
Arundhati- also do look at these schools independent of the board, but on factors like teacher quality, learning& physical infrastructure, feedback mechanism, and most importantly the word from the fellow parents whose children are studying at these schools. | Apr 15, 2014
Nitin, same school ICSE board would then be a better option. | Apr 15, 2014
Some of the other schools in your vicinity, which you could look at as well to evaluate are St. Xaviers, Poddar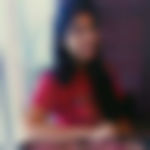 | Apr 15, 2014
Will definitely try some of them.. thanks a lot for suggesting some really innovative ideas :) | Apr 15, 2014
I would say, board does play a role, as it comes with a framework of learning for children. For e. g. CBSE has a clear structure to foster result based pedagogy, whereas ICSE has a focus on concept understanding. having said that they are both now focused on practical/hands on application of the learning. That makes them a better option. | Apr 15, 2014
is now* the mentality. | Apr 15, 2014
OK, similar to St. Francis kind of set up. | Apr 15, 2014
So, if all these things are available in the school itself, I dont think so board really matters. Secondly, I feel these days - its just become a hype - which brand of playschool you send your child to, which board you get your child into. the bigger the fees - the better it seems - is not the mentality. | Apr 15, 2014
Arundhati-Learning infrastrucure if not supported by extra-currics and sports infra is a downer.... its good if the school has a balance between the two. | Apr 15, 2014
Vidya Vikasini English High School - Founders are Franciscan Brothers | Apr 15, 2014
Arundhati- Thats nice, Which school is this? | Apr 15, 2014
Other reason for me strongly in support of SSC board is - the school from where I have passed out. It has got SSC as well as ICSE. It has got its on playground where football matches are played. Its on auditorium. It was not only about studies. We were very much involved in extra-curricular activities - elocution competitions, group discussions, debates. Their infrastructure, libraries, labs all were up to date during those days and it has kept on improving through the years. | Apr 15, 2014
I think you should follow the same while choosing the school for sakshi. a place which gives her a variety of learning in the surrounding rather than just rote learning from the text book. | Apr 15, 2014
Arundhati-Thats fantastic... great way to foster interest and learning for sakshi. Provide a variety of learning opportunities in areas of her interest, even when she grows up and you would see some great results. | Apr 15, 2014
Neha- try some clay modeling, pattern games, lego, pictionary, games with numbers. | Apr 15, 2014
Arundhati-You are right about the age being too early for sakshi, precisely why i pointed to it. As parents, we can perhaps provide a good surrounding and ecosystem for child's learning. You are right about the projects becoming a menace offlate.... but this again has been the case mainly with a few CBSE schools, not all. ICSE board manages this with a good balance. I understand your worry about being able to give enought time.... that am sure you would balance well as sakshi grows up. | Apr 15, 2014
Nitin, I am open about it. She is inclined towards music, tries to humm with songs. And we are planning to do something about it - only if we think she is really interested, we would continue, no pressure from our side to excel in it. It could be a temporary phase.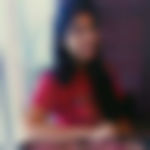 | Apr 15, 2014
Yes,i have started lately with some of the activities you have suggested. but she doesnot take interest in these activities so i am worried and want to know if there are more interactive apps or programmes available. | Apr 15, 2014
But, how would one know at this age, whether she would be keen to give competitive exams or not. I know CBSE and ICSE are more into practical knowledge rather than bookish knowledge. But the amount of assignments, projects they ask the child to do and expect it the very next day - makes me re-think, would I be able to give ample time for my kid to deal with this kind of pressure. | Apr 15, 2014
Arundhati-What would you like for Sakshi from a learning infrastructure standpoint? does she necessarily has to go into particular stream or are you open about it as of now? | Apr 15, 2014
Actually, ICSE has a good balance between science subjects as well as arts | Apr 15, 2014
Arundhati-Compared to SSC, both CBSE and ICSE have evolved and innovated faster. | Apr 15, 2014
Nitin, I have read through your website itself that if planning for competitive exams - CBSC (concentrating more on physics, chemistry and maths) and ICSE (concentrating more on art and learning) are better. | Apr 15, 2014
SSC- syllabus focused and driven by the same, limited infrastructure, reasonable fees, low on technology and physical infrastructure. CBSE- largest education board in India, focused on syllabus again, offlate has got a new assessment called CCE-trying to change, one has to go from school to school to compare. ICSE- Focused on project based learning and understanding right from the beginning, gives more flexibility to learn concepts, Not so much biased to syllabus completion, at the same time-compettitive enough. | Apr 15, 2014
Nitin, yes she speaks a lot, says 2-3 words together. We speak Hindi at my in laws place and Konkani is my mother tongue. She just says a few words of Konkani, but Hindi is pretty much better. | Apr 15, 2014
Arundhati- Preschool is board independent, but for schools, you would have options between SSC, CBSE as well as ICSE, all three being in good numbers in your area. Let me give you a quick comparison. | Apr 15, 2014
Nitin, I am into IT- software professional. I work at Goregaon, leave home at 8:30AM, reach home at 8:00PM. Sat-Sun holidays. | Apr 15, 2014
Preschool is a good starting point for sakshi. In fact 2 is a good age to get started with a preschool, especially if sakshi has started speaking. | Apr 15, 2014
Nitin, Yes I am in Mumbai, Vasai Road. My co-sisters daughters are 9years and 3. 5 years respectively. Its a joint family. So, my mother in law as well as co-sister are at home with the kids. to take care of. | Apr 15, 2014
Neha- Assuming that your daughter has started speaking, you could begin with colours, vegetables, things of her liking in the outdoors, picture books, and some bit of numbers. Make it as playful and interesting as possible. | Apr 15, 2014
Hi Arundhati! You are in Mumbai, right? How old is your cosister's daughter? What are your working hours and who takes care of sakshi when you are away? | Apr 15, 2014
Hi Nitin, I am just planning to put her in playschool nearby. It is for future reference that I want clarification for. Also, could you please let me know the correct age for a child for junior KG.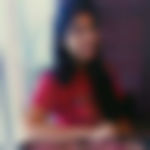 | Apr 15, 2014
Hi my daughter is 1. 8 yrs. | Apr 15, 2014
Hi Nitin, My daughter Sakshi would be 2 years this June. My concern is which board should I put her into. It is not only about which education methodology is better. It is also about me being able to give her enough time to cope with the study pressure, me being a working mother. Also, since my co-sister's daughters are in CBSC, there is also going to be pressue for my child being put in the same board. Would really like to know your opinion. I somehow strongly feel, SSC board is just fine, we ourselves have been through that education system. We are doing well. Thanks, Arundhati | Apr 15, 2014
Neha! How old is your child now?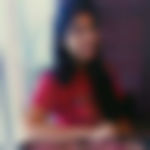 | Apr 15, 2014
Hi Nitin, please let me know how and what all i should teach my child to prepare for nursery admissions next year.
More Similar Talks
Top Education and Learning Talks
+ Start a Talk
Top Education and Learning question
Top Education and Learning Blogs