Parenting
Weekly discussion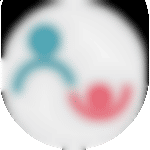 Created by Updated on Nov 11, 2014
How do you best handle a 'no' that you hear from the child?
Kindly
Login
or
Register
to post a comment.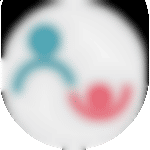 | Nov 12, 2014
Hi Manas Srivastava, Sojal, Pallavi thank you for sharing your thoughts. | Nov 11, 2014
it's difficult but try to understand them problem related with 'No'.. make some stories.. for example if my daughter say 'NO' to school i tell her ok.. if you don't want to go don't go... your all other friends will learn new things even enjoy games and craft.. see our maid she also said 'No' for school to her parents so she is cleaning your house and your mummy is going to office because she always and love to go to school... there is nothing for you to do at home.. or sometimes i use to tell her only 2 more days to go after that Saturday and Sunday.. we will have masti.. make plans with her and at the same time trying to feed her breakfast before school... | Nov 11, 2014
i sometimes let her get away with a 'no' but sometimes don't. Like Manas said, if she says no to something small, i listen to her. but if she says 'no' to going to school, i don't listen to her. | Nov 11, 2014
If the 'no' is for a small thing such as 'no, i don't want to drink milk today,' i let it be. I listen to him. But if the 'no' is for something that i can't allow like 'no i will not hold mumma's hand while walking on a busy street. ' then i am strict with him and do not let him have his own way. so basically, i choose my battles and the nos
More Similar Talks
Top Parenting Talks