Parenting
Weekly Discussion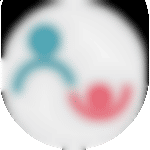 Created by

Updated on Feb 17, 2015
Parentune Weekly Discussion Parent of a single child, contemplating whether to go for a second one or not? Share with us your thoughts on whether to have one child or go in for a second one. Your suggestion may help a fellow parent make a decision.
Kindly
Login
or
Register
to post a comment. | Feb 24, 2015
Thanks a lot sweety Rajpal for your nice comment as I have a single child he is 7 yrs old , I always getting confused , whether to plan another one or not ,now 7 months ago i got the job as is independent but still he is feeling lonely so i left the job a week before now i spending time with him but if I plan the second one so the gap between two children's again change my decision.. but finally after reading this I must say this the family complete by love not by no. Of members | Feb 18, 2015
Having a single child, or two child is completely parents personal decision and does not depend on anything else. A family is complete by the love among its members and not by the number of children. Totally agree with Shikha's view. All parents need to do is to raise the child with proper values whether single or with a sibling. Single children are selfish, do not share is a myth which has been propagated quite a long in our society. A child with sibling can also not be sharing if he is not taught to. It is as simple as that. In this time & age mothers have become more conscious of their parenting style & want to give their children the best which becomes a bit difficult if you are having two kids. A single child may miss company but if you think of it a child's schedule is so jam packed today , he really does not have time to miss anything. Friends are the new siblings today. It all depends on how you raise your children and what values you inculcate. A child should be happy whether single or with sibling. Most importantly if the mother and father are not mentally & financially prepared to bring another life into this world, they should not be forced to. | Feb 18, 2015
Having two children is better though it might be a bit of struggle for the parents..... end of the day the child enjoys and learns along with the siblings... when they grow up they will always have the comfort of their sibling's. ..caring sharing and being with them | Feb 18, 2015
i think two children as two children make up a family. even in future, the children will have each other for company and will learn very valuable skills of sharing, adjustments etc. which a single child may not. | Feb 18, 2015
I also belive, given todays stresses and pressures, one child is enough. With both parents working, they have only very little time left for children, so it is better to focus on one child and bring him up properly than have two and not be able to focus on any. | Feb 18, 2015
I believe having one child is fine. If we are able to raise even one child well and inculcate good values, make him/her a law abiding citizen and one who respects his/her parents,elders, teachers and has values and virtues like caring, sharing,patience and honesty, one can say we have been successful as a parent. This kind of grooming needs lot of personal attention from parents, constant checks, involvement in everyday routine of children, plus extra efforts to make them independent and a smart individiual keeping in mind fast moving pace as well as changing trends. With increasing number of families moving towards nuclear setting and lack of support to take care of child when parents go for work outside, it becomes increasingly essential to ensure child's safety too. So having two kids becomes taxing as well as an added responsibility for parents to cater to.
More Similar Talks
Top Parenting Talks