Food and Nutrition
Weight gain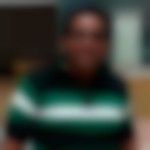 Created by

Updated on Dec 02, 2014
Dear friends, My son is 3 yr and 7 months old. His birth age was 2. 2 kg so he was underweight since birth. We consulted doctors for the same but they said we should give him proper diet. We are pure vegetarian so can you suggest any specific food for weight gain. He is active & good in nursery academics as well.
Kindly
Login
or
Register
to post a comment. | Jun 24, 2017
hellowsir, under weight is not a problem try to give dry fruits &nuts it may not effect health as well as grains like green gram ,Brown gram,chenna,etc will also give him more stamina veg or nonveg is not a problem we have to give them protein rich foods & children's up to 15 years good fat is also need to build them healthy try to give curd,butter,banana,milkshake mixing with nuts&grains fruits etc... milkyugrat try the best sir.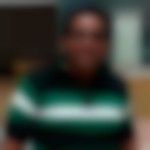 | Dec 10, 2014
Thanks Aarti we are giving the same to him since last 1 & half year. Bt sure will try the same after dinner for him.. I consulted one dr & he said that if the birth weight is 2. 2 kg he will be under weight mostly till the age of 11 but he added that he is still perfectly fine & nothing to worry. Any experience on such case? | Dec 08, 2014
You can try pediasure.... my son's birth weight is 2. 1kg... and he is now 5yrs and too under weight. It helps a bit to gain weight. but do give after dinner... as it is too heavy.. child doent feel hungry after that.. and kids stop eating solids. | Dec 03, 2014
Rahul Bhoite, Even if you are a vegetarian don't worry. there are lots of healthy things you can feed your child to gain weight. Dry fruits such as kaju, kishmish, meethi sooji, halwa, paranthas made in ghee (you could knead the dough in malai), bananas, cheekus (sapotas), fresh orange and apple juice (though made at home), eggs, cheese (give him a slice or two for a snack), butter etc. also, importantly, keep giving him something to eat every 2 hours even if it means simply giving him 8-10 kishmish, or half a banana. frequently eating small meals will also ensure he gets a variety of nutrients. | Dec 03, 2014
Hi Rahul Bhoite, If he enjoys desserts, then give him one home-cooked healthy meetha item everyday such as halwa, kheer etc. this will help increase his weight. Also, add ghee and malai to his meals in curries, dal , roti etc. these increase the weight in a healthy way. - See more at: https://www.parentune.com/parent-talk/weight-gain/1448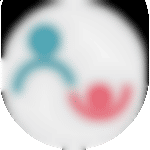 | Dec 02, 2014
Hi Rahul Bhoite. You may also find this blog on parentune helpful - https://www.parentune.com/parent-blog/help-my-child-is-underweight/381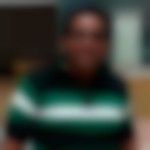 | Dec 02, 2014
Thanks Shikha & Leena. His current weight is 10 kg we had consulted one child specialist & as per him my son having asthma as well this the concern point as he is under weight as well. We dont have any asthmatic history in our family but as the opinion is given by asthma specialist we are little bit worried.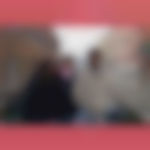 | Dec 02, 2014
Hi Rahul, why are you so concerned about your son's weight if he is otherwise active and perfectly fine. Just keep on feeding him with healthy diet so he remains healthy without gaining much weight or else you will be in more trouble. As far as vegetarian diet in concerned, the world is opting it. Give him lots of fruits particularly banana along with dry fruits and 'sabut dal'. Encourage him to play a lot and take up different sports. Enjoy his childhood with him. | Dec 02, 2014
Hi Rahul! I would request u to please mention his present weight and height. It is advisable to add fat and carbohydrates to his diet to help him put on weight within recommended dietary limits according to his age . Make his food plate more attractive by adding color variety as well as nutriton. Also keep in mind his choices and make it more nutritious. U cud add more of cheese, butter and nuts to make it healthier. Please do not force feed the child. Try one new thing at a time for 3_4 days .he might eventually give it a try and finally like it too. Hope this works.
More Similar Talks
Top Food and Nutrition Talks
+ Start a Talk
Top Food and Nutrition question
Top Food and Nutrition Blogs