Babycare
What after 6 months Created by Updated on Nov 22, 2015
I have to join office after 6 months... firstly baby does like staying away from me more then 40 minutes... second issue is that she needs milk for sleeping... third issue is that what all I should give her after she turns 6 months old.
Kindly
Login
or
Register
to post a comment.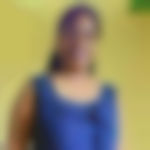 | Nov 23, 2015
It's very difficult for a mom to let her child cry. My kid till date does the same at times. You would have to take a call between personal and professional duties. I did not want my child to be pampered n hence put him at a day care. It's very important for whoever is taking care of the child to keep them occupied n feed them while they are playing. Ask others to Distract her with toys, rhymes, videos games like peek a boo etc so she keeps you off her mind for a Lil longer n gradually she would get used to. It would be a great task initially but it would help you not only for joining office but even when you are unwell, or when her play school begins. My kid Does not eat from anyone other than the day care manager or me. We have to sing rhymes or show him the good old ek chidiya anek chidiya for him to eat from else :-) | Nov 23, 2015
Thanks Neha. But the problem is that my kid doesn't want to stay away from me. I live with my In-laws even if I drop her with them in the next room she will play with them for 30 to 40 min and after that she will start crying. She Cry's or shouts so much that eventually either I have to feed her or she will sleep for few sec or min and again will start crying. I tried giving her formula feed so that she becomes familiar with taste of formula diet. I have her in bottle but she refuses to take it.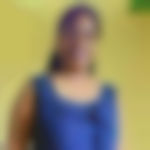 | Nov 22, 2015
Hi, I had similar concern, I joined office when my kid was 5. 5 months. My baby was also breast fed for that entire duration. When I had to join, We searched for a good day care in the vicinity. I started dropping him at the day care initially for 2-3 hours everyday. Once he was used to The place and being away from me, I started gradually increasing the hours. Now he is away from me for about 9-10 hours on weekdays Secondly I started feeding him with mashed bananas n stewed apples. I wanted to introduce grains only after he was 6 or 6. 5 months. He loved the chance of flavour from breast milk to banana n apples. Please do follow 3-4 days with every new food introduced.
More Similar Talks
Top Babycare Talks