Parenting
What if your child is a victim of Moral policing ? Created by Updated on Mar 04, 2017
Your child is coming back from school. Walking the way from the bus stop to home. He is 7 years old and as usual he's hitting the small pebbles for fun. One of these pebbles hits a man waiting on the road. The man is not hurt much but he reacts unexpectedly harshly. He snatches away your child's frooti which he buys everyday from the shop near the bus stop. Then he asks the child to say sorry . The child is shocked with this reaction from the man. He says sorry. But the man doesn't stop there. He asks the child to do 10 push-ups. The child is in tears. He didn't do a big crime. It was just an accident and the man wasn't hurt at all. But what does the child do? A. Do the push-ups B. Argue with the man that its unwarrranted C. Run away (knowing very well that he cannot outrun / out power the man) D. Something else? Unfortunately, today this happened with me, tomorrow it could be you. Better be prepared. . Would look forward to hearing from you!
Kindly
Login
or
Register
to post a comment. | Mar 04, 2017
hi Mohit, i agree with you. the child will loose self-confidence. ok even if the man thinks that child is doing wrong, he could have asked politely not to repeat the things. punishment may create a disrespect towards the man as well society. kids are kids wheather its mine or yours, they are the apple of their parent's eyes. what love can do, scolding can spoil. Need to be very careful. i hope you have made your baby comfortable after this incident. dont let him remember things again and again. | Mar 04, 2017
hi Mohit Shawney! I can sense that this incident has hurt u and your child in a big way and it's but obvious as the whole matter was blown out of proportion without any provocation. trust me had I been there in your place I would have felt the same anger and frustration . I appreciate you didn't go to the same place the next day and searched for that that man and replied back in the manner he could have understood best. just consider it as one of those bad days for your child and try to pacify him with an explanation that could help him forget that day,such as that Uncle was upset or was having a bad day himself and couldn't really assess whatever happened was a mistake and your child had no intention to hurt him. being submissive doesn't make u weak rather it makes u smart and in control of the whole situation. consider this had he got physical or retaliated , that man could have hurt him back or pushed him or even created a scene by shouting and thereby people gathering which would have been further embarrassing and probably the whole situation could have gone out of control. Mohit we can teach our children to be strong , never accept nonsense and be upfront. but the smarter way to deal with difficult times is to be calm and take things in his stride. we need to teach this generation to be forgiving to make our world a better place to live!!thanks for sharing this incidence! it does help proparents to be careful with their children. hope this helps!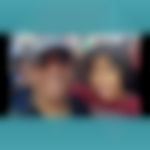 | Mar 04, 2017
Thanks Shikha and Puloma for sharing your views. Indeed in today's times reaction to a reaction is not the best of responses. Also, forgiveness as you suggested is a value that if inculcated will always help the child in future. I am thankful , actually proud of my child as he did A. Do the push-ups and came out of the situation to learn a lesson or two for life.
More Similar Talks
Top Parenting Talks