Parenting
What is the correct age to stop breastfeeding?? Created by

Updated on Apr 16, 2015
My daughter would turn 2 in a few months and I have not been successful in weaning her!! Please help..
Kindly
Login
or
Register
to post a comment. | Apr 18, 2015
Aastha Jain, you can start her in a cup or a sipper. Children like to imitate elders so when you sit down to have your morning tea/milk, give her her milk in a similar cup/glass (add a spoon of tea to hers to bring the brown colour if you need to convince her), then tell her let's all have our milk together. make a game of it as in who comes first. Or alternatively, get her an attractive sipper cup that she can move around with. i have seen a mother make her daughter drink milk with a katori and spoon. the child does drink. you could try that. If she doesn't take to outside milk becuse of the familiarity of taste of breastmilk, to get her accustomed to outside milk, express some breast milk and first give her a couple of spoons of it to sip and then gradually give her a few sips of the other to maitain the familiarity of the taste of milk. Slowly you can reduce the qauntity of breast milk and increase the quanity of other milk. | Apr 17, 2015
She has not taken bottle feed ever... Now at this age 1year 20 months its time to stop even bottle feed so I am not very much keen on introducing bottle now & when she has not taken till now... How would she take from now onwards?? | Apr 17, 2015
Hi Aastha, sometimes I think we mothers tend to be too soft with the child. when they cry we give in. so, i think, say a firm but a gentle no to her and ask her if she is hungry, you can offer her something else to eat. If she is doing it just for comfort, then cuddle her and hug her and tell her that mumma loves her but she can't have feed from mumma anymore. | Apr 17, 2015
Aastha Jain, you probably just need to be firm here and say no to her when she wants to breastfeed. Instead tell her she can have something to eat or milk in a bottle. | Apr 16, 2015
Dear Aashtha, its womderful to know that you have continued breastfeeding for this long. Your daughter has surely only benefited from this :) I guess now it is more of a comfort than a need for her. I hope she has a balanced diet and also drinks cows milk. You can try motivating her by offering her cows milk with bournvita or horlicks instead of nursing her. Get her a fancy cartoon characted glass preferably with a straw to motivate her to move on to normal milk in a glass. let her choose her own glass or cup. Also explain to her that mummy's milk is getting over and she needs to drink like big girls in a cup. It may be a bit of a struggle initially but stay committed. Once she knows mummy wont give in, she will accept what you offer. Good luck. | Apr 16, 2015
hi aastha,my name is aastha too. glad to meet u!well,im facing the same problem. my son is an year old. i plan to start weaning him from my breast but i think it is impossible. he cries out loud if i dont feed him,its more of a fight that we both do.. hahah. i really want to stop bfeeding him now but dont know how to!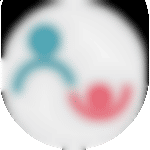 | Apr 16, 2015
Also read- https://www.parentune.com/parent-blog/healthy-and-fun-food-options-for-your-toddler/195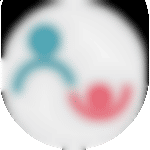 | Apr 16, 2015
Hi Aastha Jain You may find this blog helpful to you. Pls read- https://www.parentune.com/parent-blog/right-nutrition-and-diet-for-your-child/341
More Similar Talks