Education and Learning
What parent's role in child education in modern life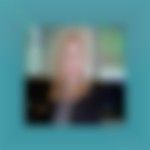 Created by Updated on Jul 27, 2018
The role of parent of parent involvement in children education life plays a significant role in this modern era. Also, there are many study conduct in which scholars find great differences between the children whose parents are involved in their study and the children whose parents do not support them in their education. Children of more active parents who visited constantly in the school perform much better than the students whose parents ignore visiting school. Due to lack of concentration of parents toward children education while leading to the bad academic performance. Sometimes bad performance in school is due to the neglecting attitude of their parents. Children also feel that their other friend's parents are visited school usually and get the updated of their children progress but their parents even not come in parents meeting which demotivate them to perform excellently in the class. Here the parent's role to discuss and acknowledge children issue with their teachers as well as listening to the teacher's tips that help parents to control children behavior as well as educational growth. Also, teachers give more focus to active parents children so if you also taking progress report of your children they will discuss the learning issue of your children with you so that you can work on it to remove these lacking. How to help your child in the study at home School time is the teacher's time with your children and home is a place where you give your attention and care to your children as well as established such environment at home that contributes in children learning all the time. There are many activities that parents can adopt at home those Assignment Writing Service children to perform better in the school and get success in the school. Home environment plays a significant role in childhood education. So below there are some tips that help parents to contribute to your children study. • Motivate your children with doing homework at home • Appreciate them when they perform well in the school and home task • If children stuck in any situation while working school work at home parents should help them out. • Praise your children for achievement. • Build trust so that they discuss school issues with you.
Kindly
Login
or
Register
to post a comment.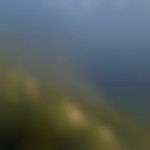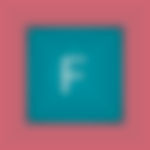 | Jul 27, 2021
Great advice! Thanks! Because this year's college essays may be more important than ever, students who plan to apply for college or receive specific scholarships can improve their essay writing skills well. Here are seven tips to share with your student to help him make a powerful and unique personal statement. You can ask for help in writing essay here https://www.superiorpapers.com/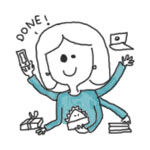 | Apr 18, 2022
Thanks for the helpful article and tips in it, especially regarding services for students, as far as I can tell it really works and makes learning easier. When I was in school, my grades often had problems because I wasn't the best student and had a lot of hobbies while studying. I know students are still learning hard. I can recommend using a service https://edusson.com/write-my-thesis with free essay samples so you can figure out how to solve your problem yourself. You can simply complete the tasks based on the examples already prepared so that you don't waste time and acquire new knowledge and have more free time. Tutoring is great, but you can try this option first.
More Similar Talks
Top Education and Learning Talks
+ Start a Talk
Top Education and Learning question
Top Education and Learning Blogs