Health
what should I do to make. my daughter sleep??? Created by

Updated on Jun 26, 2016
hiii.. my daughter is 2mnths old.. she doesn't sleep whole night and goes off to sleep in morning.. what should I do to make her sleep at night...
Kindly
Login
or
Register
to post a comment.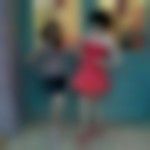 | Nov 15, 2016
neo peptin is a good effective medicine to help kids in proper digestion. it can be give as 6drpps twice a day or may be 12drops once a day.. I hv tried it.. and it is effective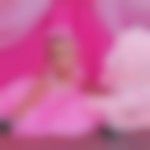 | Jun 26, 2016
it ll help 4 bad gas in baby stomach .....if u think ur baby has gas may b tats d reason baby suffering from colic pain n not sleepin in nyt.... give a cyclic massage during oil bath n bfr bed tym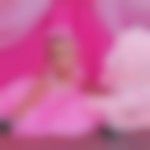 | Jun 26, 2016
I used chutty's grape water 10ml 2times a day.... doctor itself prescribed this... as my knowledge many of my cousins using this... if u wish use bt Don be in confusion n doubt ....then another simple issue u ll start thinking coz o tis... | Jun 26, 2016
I saw many posts on facebook and it states dat gripe water is nt gud.... wat shud I do.. whether to use it or no.... and if yes vich gripe water shud b used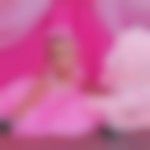 | Jun 26, 2016
ya I agree but u hv to sleep with her during day tym ....no other way.... mk ur mind prepared n fresh 4 nyt.... tk lot of rest during day... n grape water I was also in d mind setup of nt giving gpwtr 4 her... I was in kerala my pd never prescribe tat... bt my Bro who lives in tamilnadu tr pd itself prescribed an alcohol free gpwtr... which I'm using ...frankly saying I used it 4 few months once she started sleepin well I stopped... | Jun 26, 2016
hi Thilakz anju ..I suppose gripe water is nt gud na... nobody recommends to take it now... when kids doesn't sleep at night we become restless s v have to get up in mrng n get to our nrmal routine.. it becomes really diffcult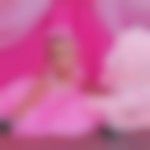 | Jun 26, 2016
your baby is just 2 month old... my gal also did tis till 4 months now she is on her 6th month ...I was also much worried about her.. she ll not sleep whole nyt ...I Don think so u can fully change her coz most of d kids do so.... but u can do a tummy massage in the evening n give grape water 2 times a day... before bed time... n if she turns her 3rd month u can gv her towel bath in d eve which induce her sleep... bt mk sure the towel is not so hot ..n u not taking long tym to finish... gud luck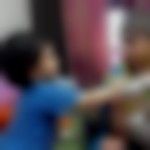 | Jun 26, 2016
it is absolutely normal n happens with all kids till they turn 6 months. Try to give her gentle massage in the night at the back, head n on the legs. it may help her develop sleeping habits. also slowly massage her forehead n head while breastfeeding in the nights. make sure she is not hungry in the nights. all the best!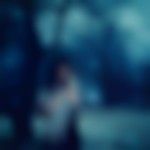 | Jun 26, 2016
Some kids have day night confusion. . same was my situation. my daughter use to stay awake whole night and use to sleep day time.. but with time it changed .. try to make routine of feeding and naps it will also help..
More Similar Talks
Top Health Talks