Babycare
What to buy before baby is born?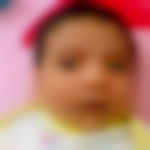 Created by

Updated on May 16, 2016
What baby things do I need to buy before Baby is born?
Kindly
Login
or
Register
to post a comment. | May 22, 2016
@Monika... Doc ll gv u belt after delivery... | May 21, 2016
Ur welcome Monika... I also had a csec n my doctor asked me to start it very next day... i wore it for about six seven moths.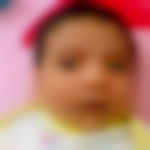 | May 21, 2016
Thnx pooja. 4m which month after c section i cn start 2 wear belt or tummy tucker & how long? | May 17, 2016
Hi. Monika.. u would be needing some things for urself as well. to start with,nursing clothes,tummy tuckers. tummy tucker really helpful to hold those loose stomach muscle up post delivery n help u get back in shape.. n trust me workouts with a new baby around are very difficult.. So do u HV one! Than if u r planning to BF,have milk/breast pads also. they are small absorbant pads to keep on wen baby is not feeding. I HD this issue of over secretion of bf... often spoiling clothes. Also keep a pair of wrist bands handy... many new mums feel wrist pain initially due to a condition called carpal tunnel. N baby products,u can't get enough of anything dear :) just have two pairs of super soft cotton clothes... properly washed ready to welcome our bud!then u wipes,diapers,rash cream,hand gloves as they come vd long nails sometimes n scratch their faces. cotton socks... cz its a summer baby n AC would b there n baby's need to b cozy for initial period | May 17, 2016
U just go to mom nd me, mothercare store ask Wat is for new born babies.. They ll show u everything. Rapper, towels, nappies, diapers, mul mul soft clothes.. Or u buy mul mul fabrics wash it nd keep with u for baby..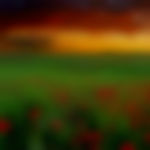 | May 16, 2016
You would mainly need clothes for the baby, few wrappers, towel, daipers/ nappies whatever u prefer, baby wipes ....if u plan to use cotton nappies instead of daipers u would need lots and lots of old clothes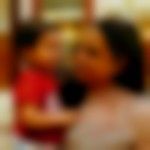 | May 16, 2016
something that helped me a lot was that my mother made me carry a lot of really soft cloth squares made from her old cotton saari... These turned out to be super helpful to wipe his super delicate skin... and you cannot have enough of wipes when it comes to babies :-)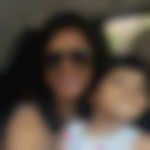 | May 16, 2016
You can buy few cloth nappy,small soft baby towel,few cloths you can visit Mom&Me store you will get all the options for both mother and child.
More Similar Talks