Parenting
Where fathers need to pitch in ?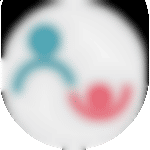 Created by

Updated on Jun 03, 2014
What is that one area of parenting, you want your husband to help out more with—feeding the fussy eater, changing diapers of the infant or keeping the active toddler busy? Share your comments and we will try and come up with suggestions and handy tips.
Kindly
Login
or
Register
to post a comment.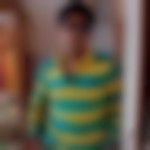 | Jun 06, 2014
I being a husband wish to spend as much as time i can with my daughter and i need no reason to spend time with her... i like to feed her dinner, make her sleep, play with her, make her learn alphabets,sometimes even take her to loo,watch baby tv together,laugh together,make her wear her fav. dress at midnight b4 sleeping,sometimes even have to do her make-up like nail polish bindi comb her hair,etc. BUT after being so close to her i have still maintained that father's fear in her she does start crying after seeing me if she does something wrong n i catch her doing it... i do scold her for her wrongdoings and i do pacify her after that and try explaining her that its wrong n she shouldn't do it... she is just 3yrs old n i just feel i would get more time to spend with her... REMEMBER FATHER'S YOU WILL HAVE ENOUGH TIME TO EARN BUT ONCE UR CHILD IS OUTGROWN THE AGE U CAN'T SPEND ENOUGH TIME WITH THEM AS THEY WILL HAVE THEIR OWN FRIENDS TO PLAY WITH AND THEY WILL BE BUSY IN THEIR STUDIES.... SO BE A FRIEND BE THEIR GUIDE WHEN THEY NEED IT NOT WHEN U WANT IT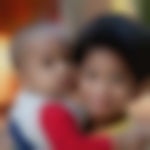 | Jun 05, 2014
I usually ask my hubby to help with supervising my kindergartener son while he feeds himself.. or put my infant son to sleep or.. to take both of them for a stroll or to the play area. This way hubby can enjoy his tv or his outing while I am free for my kitchen stuff or get some me-time. | Jun 03, 2014
my husband always help in keeping our baby engaged in some activity but feeding the child is really a big help be it from husband or someone else. | Jun 03, 2014
If my hubby keeps my super active toddler engaged in some activity... not only will I get a breather... my kid will also enjoy with his daddy dearest | Jun 03, 2014
I wish my husband would help in meals for my 3 year old daughter. cooking and feeding | Jun 03, 2014
there are lot of small small work, a small help is happiness, but my hisband ruins the work, so that I dont say him any work next time. I work gets doubled after asking for help
More Similar Talks
Top Parenting Talks