Education and Learning
which board is good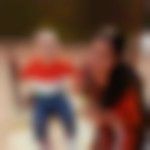 Created by Updated on Dec 02, 2017
hi fellow parents, please suggest me which board is good for nowadays competition. i m very confused in IG, ICSC, CBSC and SSC board...
Kindly
Login
or
Register
to post a comment.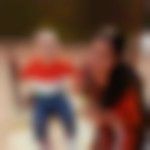 | Dec 04, 2017
ok. thanks | Dec 04, 2017
Hi Sangeeta, It's not advisable to share your mail ID in the public forum. I have noted down yours.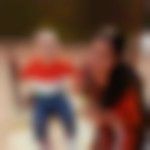 | Dec 04, 2017
hi Carol, please send the same details to me. so that I can also be cleared about the difference between the boards... my email id is sangeeta. solanki. 22@gmail. com | Dec 04, 2017
Thats very informative Carol I thought science and maths is tough in CBSE compared to IGCSE.. so thought of shifting at higher standards But it sounds like its more of application in IGCSE. if this the case will CBSE kids will lack application knowledge compared to IGCSE ? IGCSE kids will find it hard when they go to college in India as it involves more writing and marks oriented preparation? college EDUCATION in abroad have IGCSE method or its like our college std ? do mail me the details . | Dec 04, 2017
mk nvhyujhhh hmm vv | Dec 04, 2017
hmm nmmkiokiiii | Dec 04, 2017
Hi Suganya, what would be the reason for you to select Cambridge education for primary year when you really want to enroll 'S' in CBSE? Child may not benefit much by learning only a few years in Cambridge. The difficulty after the shift in board is not because of the content knowledge. It's the way of teaching and learning the child gets used to, would make it harder for your child to adapt. Child doesn't have to rote memorize most of the content in Cambridge. In assignments, a scenario will be given and the child will be asked questions which require them to apply what was learnt. For example in grade 1 one of the questions was through a picture in which there was a scene of a picnic spot with a pond, fish and birds, rabbits, people sitting on a bench etc. The question was to write minimum of 5 points each a) if the weather changed to extremely hot b) if the weather changed to extremely cold. Child should know what changes happen to the organisms ,changes in the environment and people, due to the change in weather. Sample for 3rd grade : the question was 'to write a hypotheses if the earth stops rotating on its axis'. Sample for grade 6: a graph of snow wolf and snow rabbit population was given for over a particular period in a certain place. An open response question was to analyse the graph and talk about the trends as to what could have caused a kink in the graph for one population or a raise in another at a certain period. I will send you through email, some more of the assignments / projects to understand how they learn. Then you would be able to understand the difference better. | Dec 04, 2017
@carol The same question has been running in my mind for a long time .... 1.can we make our kid study in IGCSE upto 5th or 7th and later shift to Cbse ...will it be easy for them to adapt ? 2. ppl say igcse exams are more application oriented and they will find it hard to shift to CBSE as it involves lot of writing ,is it so?( wont it be easy to shift to what ever board it is,if the kid has good knowledge? )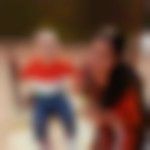 | Dec 03, 2017
Yes Carol, I think problem may occur if I change the school from 1st standard. | Dec 03, 2017
Hi Sangeeta, yes it is true that getting admission in grade 1 is relatively tougher than that in Nursery or LKG. In all the schools, by default the first preference is given to their existing students to move from one grade to the next grade. Students don't have to reapply for the next academic year unless the student population is mostly of expat crowd. I think it's a pretty common practice to offer admission to the existing students by default. And moreover only few students leave school at the end of the year. So only when there is vacancy or when they expand the number of classes, new student will get a chance. But you can't generalize on donation part. Not all schools ask for donation to offer admission. Some schools maintain wait-list for prospective students. So check with the CBSE school if they maintain any wait list for next 2 years or if you can reserve the seat for grade 1 admission after 2 yrs , so you will be assured a seat. | Dec 03, 2017
Shikha, Cambridge education starts from primary (CIPP). Not from year 10 (i. e grade 9). CIE ( cambridge international examination) has primary year programme (CIPP) and secondary year programmes such as secondary 1 (middle year) and secondary 2 (IGCSE) and finally AS/A levels.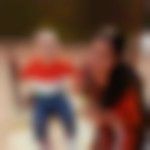 | Dec 02, 2017
ok.. thanks for ur guidance. | Dec 02, 2017
please don't go by hearsay.. there are many things which matter such as number of seats available, does ur child fulfill the age and other admission criteria, and child' s performance etc.. just wait for the right time , he will be able to make it. provide him an enriching learning environment and watch him bloom .happy parenting!!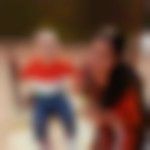 | Dec 02, 2017
ok... thanks shikha. someone has told me that nowadays because of competition schools 1st prefer their students for next admission and then take other kids by taking extra donation | Dec 02, 2017
sangeeta IGCSE board education begins in year 10 and examination is taken by the end of year 11. rest of the boards IB, ICSE can be taken up for formative years and definitely if need be u can switch to CBSE later on.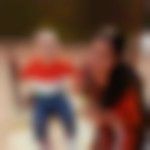 | Dec 02, 2017
because vo abhi choti hai... jyada dur school bhejungi to rahegi nahi... travelling me hi jyada time jayega.. 1st standard se thodi badi ho jayegi to or tab tak usko school jane ki habit bhi ho jayegi.. please suggest me...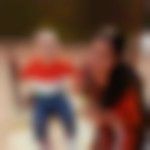 | Dec 02, 2017
thanks a lot Shikha Batra ... this blog is very useful .. now the problem for me is that there is no CBSE board school near me. there is IG board school, but I don't want it. can I take admission in IG for nursary, junior kG and senior kg and then change the school from 1st standard?? | Dec 02, 2017
hi sangeeta solanki ! please go through this blog. I am sure yr queries will be answered there. Hey! I find this parent blog really interesting. I suggest you have a look too: https://www.parentune.com/parent-blog/icse-cbse-or-ib-how-to-choose-the-right-board-for-your-child/448?ptref=sa0l000030g00cg
More Similar Talks
Top Education and Learning Talks
+ Start a Talk
Top Education and Learning question
Top Education and Learning Blogs