Education and Learning
Which curriculum to follow? Created by

Updated on Apr 25, 2013
Hi All! my son is going to be three years old. And it's time for me to start filling forms in various schools. But I am confused about the curriculum. As to how one should decide ? There is CBSE, ISCSE, IB and UK curriculum. please your inputs be welcomed.
Kindly
Login
or
Register
to post a comment. | Jul 04, 2013
I think u should not worry abt icse or cbsc or any other for that matter. Ur child should be more comfortable n happy going to school. that is what matters more.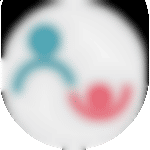 | Apr 30, 2013
Priya! The curriculum is slowly but steadily catching up, especially for it's rigor on electives and an all round portfolio. Fellow parents' shall get back with their opinions, but staying in this curriculum or opting out used to be in wake of available options earlier. Things are changing with more and more such schools coming up here in India as well. What is the future plan for you and your family with respect to the place of stay? are you planning to stay back at UK for sometime or coming back to India?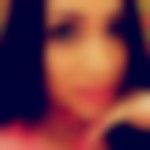 | Apr 30, 2013
Hi, My son is 8, We are in the process of enrolling him in a Cambridge affiliated school. I have often heard that kids when reaching the IGCSE/O/A levels opt out and go back to the Indian curriculum. I would like to know more about this system if you all could help with your insights. The reason for looking at Cambridge school is that my son holds a British citizenship and we thought as parents to let him have the opportunity if he chooses to take his studies further in the U. K. This is a serious investment in his education for us and we would like to rest peacefully thinking that it is the right choice. So my question again is that any of you have been or have kids in the Cambridge curriculum ? Thank you. | Apr 28, 2013
Thank you so much again for sparing time and writing back to me. Your inputs are valuable and enlightening . Giving myself some more time to think so that I make a right choice for him enabling him to grow into a conscientious individual who can stand apart and yet be confident rather than cursing me for choosing which might not interest him later in life. With gratitude | Apr 28, 2013
Hi Ritu! I understand your worries around IB..... you are worried so as to whether IB will be effective in helping your son become pragmatic and ready for the real world hurdles... Being a teacher yourself, you perhaps know that IB may not be hard fought and competitive, that's true... but at the same time, IB perhaps gives the necessary room for a young child to explore at his own pace and interests. This is where you shall play a pivotal role as a parent.. work in close partnership with your son on his areas of interests, you can still take care of the worries with the growing "open" nature of various platforms available today back in India, which transcend across boards, across scholastic and co-scholastic areas... but then more importantly, it's early days for your son... the time to explore, to enjoy, to create his own small world... the single most important role in this journey for your son would be of his parents. parentune is always there with you to help you do more as a parent. :) | Apr 28, 2013
Thanks so much Nitin for your inputs...... it has done a lot in clearing my perspective about IB . Only one question remains and that is if my child will be able to handle the independence that IB give to its taughts, whether he will be able to perform , is he going to be so well equipped in thoughts and practice both that he would make use of liberty responsibly ? Please guide me on that as well. He is going to be three in three months' time. We may move back to Delhi if the need arises. Looking forward to your inputs eagerly. Many thanks for all the effort. I feel obliged. | Apr 28, 2013
Ritu- here's something which would give you an insight on the status of IB in India. There are now more than 100 IB schools in India, Almost one third have right from PYP till the DP, the others are a mix of IGCSE and DP in senior classes. IB's presence across metros is growing the fastest in metros, and i would say that it would burgeon further down to Tier 2 towns in a big way soon. Overall-IB from a perspective of Dubai and then back to India movement also depends on which city are you going to move back to. Do let me know what looks tentative right now in terms of cities, and i could also help you with the exact status of IB schools in those cities. Net-net: the IB scene in India has got much better in the last few years, from 30 odd to now more than 100 IB schools. Hope, that is a bit relaxing to know. | Apr 27, 2013
Ritu-this question may be answered in much detail. We would soon be doing a webinar with 10-12 parents for this, Do look up for that coming up soon. For now, am putting some quick pointers for your reference. 1. While CBSE now has undergone some changes to move towards concept understanding, project based learning and overall development, ICSE has been built on these key pillars. 2. Of others, the big differece between the two is the choice of electives for ICSE students, IB as well- IB in fact has a combination of electives in such a way that it creates a well rounded "portfolio" for all learners in senior classes. 3. The assessment framework of ICSE has been focused on academic as well as extra currics, IB is global perspective and a large bit of self effectiveness, where as CBSE has now gone in that direction. 4. Having said that, CBSE is the largest single board in India with maximum number of schools and hence the standardised syllabus enables easy movement for a child between cities and schools within India. ICSE is a smaller community and is clustered mainly in pockets of cities or a few states. Down south, there are high number of state board schools, especially in TN. | Apr 26, 2013
Yes, Anurima... think you are right. I Was also worried about the same as to if I admit him in IB, then it might be a problem in case we think of moving back to India. And if we do so, we may have to look for a school which runs PYP, MYP and IB. From whatever I have learnt from surfing the net , there aren't too many schools which are offering these three stages. Again, the independence that IB grants is something which every student can't digest. No doubt , it creates 'a learner' in the real sense of the term, but the question is how many are able to shoulder that responsibility , that freedom responsibly? Think I need to go around the schools, surf the net , meet people to know their feedback ...something that Gaurima suggested. Thanks both of you. Will speak again. | Apr 26, 2013
Hi Ritu. I completely get your concern about your son's academic future. Gaurima has shared some lovely inputs in this regard. We too live outside India and have admitted our daughter in an International school following a curriculum similar to that of IB. But from what we have heard, children who returned to India after after studying in Switzerland, have had difficulties in coping with the CBSE, ICSE and SSC boards. So our thoughts for now is, when we move back to India, we would get our children admitted to the International schools so that the transition isn't a difficult one for them. But again, there is plenty of time for that and things may change. So for now, let us leave the worry for a later year :) | Apr 26, 2013
LOOK FOR A SCHOOL WHICH DEVELOPS LOVE FOR LEARNING ...WHERE CHILDREN LOVE TO GO ... your child is an evolving being and you never know he might be fantastic at adapting ... | Apr 26, 2013
Dear Ritu ... what i would suggest is - 1) contact some good schools in India to check about the norms for admission , i mean ask : what is the admission procedure for a child who have studied till class ______ through _______ curriculum in _______ country. 2) now when you know the answer of step no. 1) then --> take some time and list down that what are you looking for in a school for your lil one? Actually make a list. 3) check out various schools by visiting them, get parents feedback, check out the internet. 4) shortlist a school. Ritu don't worry much about future adjustment and etc etc, dear we have to accept that we cannot pre-plan or foresee so much. ANd more or less all the curriculums that we are mentioning here are very well established. | Apr 26, 2013
I am a product of CBSE, and was a teacher in one of the schools. In India , there aren't many options to choose from.... either CBSE or ICSE. So, to make a choice is not difficult. Sitting in Dubai in midst of multiple curriculum,and having to shift to India later on , makes the choice extremely difficult. And also the fact which curriculum the child will be comfortable in , and do well in , is something that is making me go crazy! What do you say , Gaurima :( ? | Apr 26, 2013
Hey Ritu ... Its good that you want to see the inclination of your child and you would like to consider his aptitude also before taking any decision. But I believe in that matter also it depends a lot on the school as to how they teach, what methodology they actually follow. | Apr 26, 2013
I have selected CBSE for daughter for 2 reasons, its widely acceptance and I liked their methodology and way of taking things ahead. | Apr 26, 2013
And what about the SSC board? Is is not worth considering? | Apr 26, 2013
Hi Gaurima! Thanks for the input. I know the basic ideologies of various curriculum since I too was part of the system once . Here the question is not choosing the curriculum, here the question is which curriculum my child shall like and fit into easily? The question also is if I admit him in IB in the early years, and later plan to shift in CBSE or ICSE, will he be able to make the transition smoothly, and the other way round also. The aptitude and the inclination , and what he wants to grow up to be , is very very important before choosing one particular type of method of study for him. Are you getting what I am trying to say? | Apr 25, 2013
Hope That Helps !! | Apr 25, 2013
Dear Ritu... getting the child into the school is indeed becoming more and more complex these days with so many schools with different philosophies and then different boards add all the more soup. However according to me - finding the right school is much more important irrespective of the boards. 1) IB and UK curriculum is generally sought after by parents who look forward to move to different countries or would like their child to pursue higher education in a foreign land. IB and UK curriculum are generally available extremely strong infrastructure schools. These curriculums are very creative too and emphasise holistic development. These curriculums invest a lot in teacher training and teaching aids. 2) Now, comes our very Indian CBSE and ICSE - CBSE is more popular but that doesn't make much of a difference as ICSE is very well accepted too. BUt if you are in a transferable job then finding a CBSE school in any city would be easier. 3) CBSE lays more emphasis on maths and science, however ICSE is much more balanced with extending focus to arts, literature etc. , ICSE offers more flexibility in terms of choice of subjects in higher classes. 4) Both the boards have undergone massive changes in terms of teaching methodologies are more application and experimentation based.
More Similar Talks
Top Education and Learning Talks
+ Start a Talk
Top Education and Learning question
Top Education and Learning Blogs