Parenting
Why Multiple Intelligence Testing is important to be done for each child in his/her early childhood?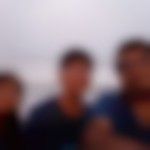 Created by

Updated on May 31, 2018
Multiple intelligences represents different intellectual abilities. Learning styles, according to Howard Gardner, are the ways in which an individual approaches a range of tasks. They have been categorized in a number of different ways -- visual, auditory, and kinesthetic, impulsive and reflective, right brain and left brain, etc. Gardner argues that the idea of learning styles does not contain clear criteria for how one would define a learning style, where the style comes, and how it can be recognized and assessed. He phrases the idea of learning styles as "a hypothesis of how an individual approaches a range of materials. Brain Checker Career Consultant's DMIT gives a 41-page report ranging from child's Multiple Intelligence Distribution, Right and Left Brain Dominance, Acquiring Style, Learning Style Distribution, Pesonality Type, Curricular and Extracurricular Strength and Weakness Distribution, and the best career recommendations.
Kindly
Login
or
Register
to post a comment.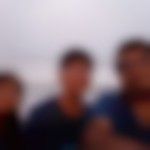 | Jun 11, 2018
Recommended age group for this test is Age 3-15 where the test report is most beneficial for both parents as well as child | Jun 11, 2018
what is the Recommended age group for test.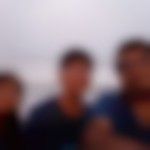 | May 31, 2018
You should get multiple intelligence and personality analysis of your child through Brain Checker. Test is called DMIT and is done through fingerprint scanning of your child. They will generate a 41-page report of your child containing the following: Left and Right Brain Scores Acquiring Methods Multiple Intelligence Scores Dominant Learning Styles Competitive Strengths of Five Lobes of Brain Total Learning Adaptability Score Personality & Behaviour IQ, EQ, CQ and AQ Holland Personality Scores McKenzie Intelligence Scores Curricular Scores Stream Recommendation Extra-curricular Scores Career path Recommendations Brain Stamina is another program to improve your child's interest in studies and increase his marks. It will bring the following benefits: Increment in Academic Scoring 5% to 10%, Increased Interest in studies by 90%, Increase memory power by 60%, Increase in Alertness, Focus & Concentration by 85%, Brain Activeness Increment up to 68%, Sustained & Permanent Cognitive Brain Development, Improved Problem Solving Skills, Improved Thinking Skills, Improved Decision Making Skills, Improved Visual Learning Skills, Improved Auditory Learning Skills, Improved Gross Motor and Fine Motor Skills. You can get more details at https://www.facebook.com/braincheckers or whatsapp 9242207398 to book DMIT and Brain Stamina for your child.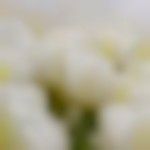 | May 31, 2018
please post yr query regarding your child here .
More Similar Talks
Top Parenting Talks