Parenting
Why Multiple Intelligence Testing is important to be done for each child in his/her early childhood?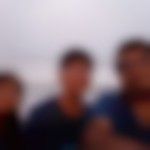 Created by Updated on May 31, 2018
Multiple intelligences represents different intellectual abilities. Learning styles, according to Howard Gardner, are the ways in which an individual approaches a range of tasks. They have been categorized in a number of different ways -- visual, auditory, and kinesthetic, impulsive and reflective, right brain and left brain, etc. Gardner argues that the idea of learning styles does not contain clear criteria for how one would define a learning style, where the style comes, and how it can be recognized and assessed. He phrases the idea of learning styles as "a hypothesis of how an individual approaches a range of materials. Brain Checker Career Consultant's DMIT gives a 41-page report ranging from child's Multiple Intelligence Distribution, Right and Left Brain Dominance, Acquiring Style, Learning Style Distribution, Pesonality Type, Curricular and Extracurricular Strength and Weakness Distribution, and the best career recommendations.
Kindly
Login
or
Register
to post a comment.
More Similar Talks
Top Parenting Talks