Education and Learning
Winter wear for toddlers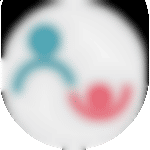 Created by Updated on Jan 10, 2015
Hi, I am a mother to an year old son and always worried for my son's winter wear. Generally i make him wear 3-4 layers on top as in either 3 thick layers or 4 light ones to protect him from this sizzling cold. But sometimes i feel that he feels restless in so many clothes and when i take out some then i see his nose running as well. Also he hates to wear cap and take out his shoes and socks so frequently and is rarely under blanket at night. Pls advice how to handle this.
Kindly
Login
or
Register
to post a comment. | Nov 14, 2016
Hi! Winters makes you look after your baby more carefully. If you are facing the problem; then it would be great if you make your baby wear a warmer inside. Make sure it is warm enough to provide your baby from the cold winds. Ultimately, there will be no fuss of removing sweater or any warm upper. Another thing which you can always give to your baby is 'A warm hug'. This is the best you can do for them. Hope this helps! | Jan 15, 2015
Hi. One pair of thermals as inners would suffise. you can dress him another layer if you are going out. Also try to get down filled sweaters or jackets, they would be lighter in weight and you dont require another extra layers inside. | Jan 12, 2015
Hi Teena, i guess this is a concern with most parents. if his nose becomes runny that means that he is underdressed and needs to be made warmer and it is also true that too warm a child will be uncomfortable. try putting him in jacket which can be removed easily if he is in a warmer room or the sun is warmer on a day. ALso, like advised, nothing is warmer than felt or fleece. Even if you look at really cold countries, people don't wear sweaters too much but more of jackets and coats. They keep body warm. Buy some bright ones that he would like to wear and when out shopping, show him two pieces and ask him to choose. this will also keep his interest alive in a cloth and boost his decision making ability. | Jan 12, 2015
Hello Teena, there is something that I follow with my child that always works. I make him wear more cotton layers than woollen. For eg: a vest, a half t-shirt, a full-shirt, and another half t-shirt and then a jacket. I have realised with personal experience that layering cotton keeps you warmer than wearing one thick woolen which can become too warm and itch. Cotton breathes and keeps body comfortable yet cozy. | Jan 12, 2015
Hi Teena, most children hate wearing caps. to convince them, ask everyone at home to wear a cap as well. when he will see everyone wearing it, he should be ok. And when he does wear it, give him lots of positive comments so he feels nice about it. Also, buy caps that are non-wool, soft, will not itch, light weight, and not to tight on his head. These days a lot of caps are available that have a soft fleece lining inside which is comfortable to wear. same for socks. point out to him, see mumma is wearing socks, papa is, dadi is etc. | Jan 12, 2015
Hi Teena, the general advice given by my doctor was that the child needs only one extra layer of clothing than what you, as a mother, wear to keep yourself comfortable. Also, it is better to invest in jackets and windsheeters, as they block out the cold air from touching the skin, rather than just sweaters which can be itchy and heavy. hope this helps.
More Similar Talks
Top Education and Learning Talks
+ Start a Talk
Top Education and Learning question
Top Education and Learning Blogs