Health
worms decreases appetite?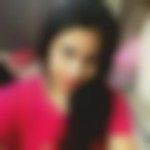 Created by

Updated on Aug 19, 2016
my daughters appetite is very low.. she doesnt take milk from the biggning.. neither intrestd in anything.. she refyses everything... she is 2. 4 yrs. plz suggest the ways to help out.
Kindly
Login
or
Register
to post a comment.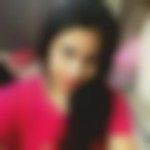 | Aug 23, 2016
thanks divya ..m also trting hard to make her eat.. she is at the same time hyperexcited so very difficult child. | Aug 22, 2016
my daughter also doesnt drinkmilk & refuses everything. i did deworming but was of no use. Appetizers help a bit. so go for it. She still doesnt eat much inspite appetizers too. but i discussed with some other moms, read on internet & came to know that kids have strong taste buds between 2 & 3 years & they say no to food. so now i dont force her at all & try to feed her after every hour & get satisfied with whatever she eats in a full day. i also calmed down after My friend told me that her daughter was same & survived only on milk till she was 4 & started eating everything after she was 5 all of sudden. so waiting for the child to grow a bit is the only solution. Also my doctor advised me to put my daughter in the play school early(which i did) as kids usually start eating after seeing other kids. also kids share tiffin in school so u get an idea what ur child may like to eat. So waiting for child to grow & hit & trial method is the only solution. another thing that has helped me little is showing cartoons of chhota bheem & other superheroes to the child & tell them to eat to be strong like them. i measure my daughters height against cupbpard handles, cabinet shelves & tell her to eat to become taller than them.


| Aug 21, 2016
Absolutely should go for deworming | Aug 20, 2016
Hi , ask ur Dr for deworming syrup ..my Dr prescribed "Multilive" a vitamin n mineral syrup which wil increase d appetite ...so ask ur Dr too ..my son s 1. 5 yrs
More Similar Talks