Education and Learning
Writing problem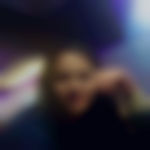 Created by Updated on Aug 23, 2017
Hi all mommies there, I have 2 concerns sharing with you my baby is 2. 5yrs old. 1. He speaks everything just when it comes to talking to anyone he babbles. For eg. He speaks 1-20, A-Z, all colors, animals, fruits, veggies, parts of body, addressing everyone at home like mumma Papa nanu nani dadu dadi n so on very clear. But when it comes to communicating he babbles n don't speak clear. What should I do to make his speech clear. 2. He don't hold his colors properly. I don't gv him pencil to write as his bones are soft n even not allowed by his teachers. He holds colors with 2 fingers or just hold in fist. He doesn't hold with 3 finger grip as we do. Will he be able to learn it himself or how should I teach him. Please help TIA
Kindly
Login
or
Register
to post a comment.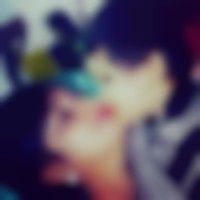 | Aug 24, 2017
Its d same problem I m facing wid son.. he speaks only words n can't frame sentences.. even I guess tat dis delay in speaking Shud be coz he s facing language prob. coz I speak in English wid him, my family members speak in Hindi. but I make sure tat he watches only English cartoons.. I allow him to watch only Nick junior or baby tv.. so I m too worried whether I Shud stop speaking in English or I Shud have patience n wait for him to learn speaking.. | Aug 23, 2017
Reetika, the same problem with my son also. Actually, when I asked about it to my child's pediatrician ,he explained me that if a child is exposed to more than one language, sometimes development of speaking skill gets delayed. It happened to my son. We are Bengalis.. so we talk Bengali at home. Cartoons in English. Rhymes in Bengali, English and Hindi. So it naturally affected the speaking skill of my son. But nothing to worry.. trust me dear.. if your son can understand your instructions... just have patience. And too much exposure to TV and mobile can affect speaking skill.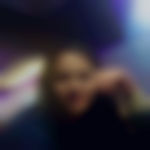 | Aug 23, 2017
Dr Reetika Inderjeet Juneja
But he even babbles when he try talking to me n he is going to play school n when I ask him what he did in school, did he finish his lunch he just answers with "haa" that's it no other response from him. Just get worried as kids of his age n younger than him can speak clear n he is not able to express himself. Me being his mother I can understand what he wants to say but other family members and his school teachers they face difficulty in understanding what he wants to say. This is what makes me bit tensed.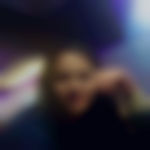 | Aug 23, 2017
Dr Reetika Inderjeet Juneja
Thanks DEBASHREE BHATTACHARYA | Aug 23, 2017
Hello Reetika, for your first concern l can say that many children act like this in front of those people who they meet occasionally. It is said that by the age of 3 yrs, the clarity of speech can be expected. Moreover, uttering meaningful words and framing meaningful sentences are different. Just talk to him as much as possible. And for your second concern, l would like to say please buy Faber Castles' tripod shaped hard crayons for your son. In this age children hold things with their fists... they can't hold pencil shaped crayons with comfort.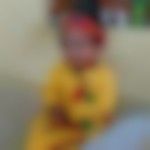 | Aug 23, 2017
my son 2. 5 and he very naughty... but he still doesn't speak clearly... his words are not clear at all..
More Similar Talks
Top Education and Learning Talks
+ Start a Talk
Top Education and Learning question
Top Education and Learning Blogs