ఫుడ్ అండ్ న్యూట్రిషన్
మా బాబుకి 61/2 నెలలు .ప్రతిరోజు ఎన్ని సార్లు solid food పెట్టాలి. ఏ సమయంలో పెటాలి తెలుపగలరు. ఏ విధమైన ఆహారం పెట్టాలి. Created by Updated on Dec 16, 2020
Kindly
Login
or
Register
to post a comment.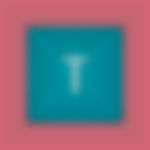 | Dec 17, 2020
HI Anusha , మీ పిల్లల కోసం సెమీ సాలిడ్ ఎలా ఇవ్వాలో తెలుసుకోవటానికి? 6 నెలల శిశువు కోసం డైట్ ప్లాన్ గురించి Expert Huda Sheik వివరించే వీడియో చూడండి. https://www.parentune.com/parent-blog/diet-plan-for-6-months-old-baby/5813?ptref=sa0l0024liw04hh | Jan 17, 2021
Hi Anusha mee babu ee milestone ki reach avvadam chala santosham. Meeru mee babu ku oka correct time set cheyyandi suppose 11 am anukunte roju ade time ku tinpinchandi. Starting lo Ayite uggu Java pedtamu. Adi oka varam same timing same measurement tho pettandi. Babu ku allergies emi lekapote, adjust avtunarante next week koncham penchavachu, oka quarter spoon to half spoon. Ala Prati varam koncham penchi observe chestu vundandi.. water kuda konne pettandi. Mee breastfeeding continue cheyyandi. 7-8 months lo purees, smoothies different mettati foods try cheyyochu.
More Similar Talks
Top ఫుడ్ అండ్ న్యూట్రిషన్ Talks
+ Start a Talk
Top ఫుడ్ అండ్ న్యూట్రిషన్ question
Top ఫుడ్ అండ్ న్యూట్రిషన్ Blogs