Parenting
Babycare
Health
Are you aware of the top 10 household poisons?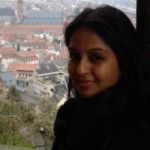 Created by Anurima Updated on Sep 19, 2019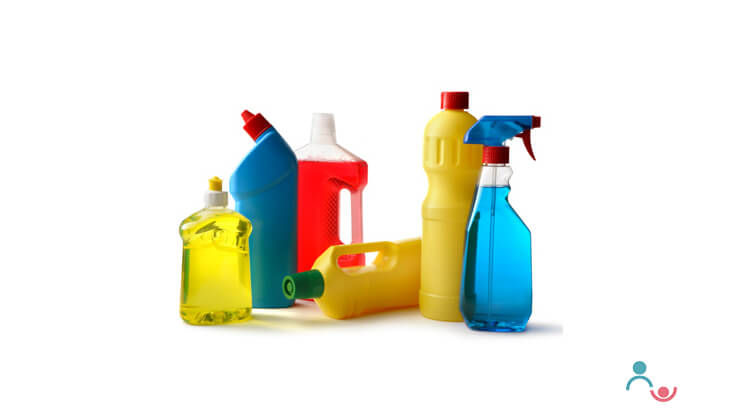 One evening my then 15-month old daughter was playing around the house and I was busy preparing dinner in the kitchen. While I usually check on my daughter every few minutes, unfortunately I'd left her alone for a while and she was unusually quiet. I rushed to check on her and caught her going through the cabinet under the bathroom sink! She had pulled out some of the cleaning agents and looked utterly thrilled to discover something new. My heart skipped a beat! I immediately checked to see if she had managed to open or ingest any of the cleaning agents. Thankfully, all the products were tightly screwed shut. This frightening experience made me do a thorough check of the various seemingly innocent, but deadly poisons we have right under our noses at home.
Accidental poisoning is common among children up to the age of 6 years. Suicidal poisoning was seen in children above the age of 13 years, and the cases were related to consumption of drugs and household chemicals. Household products such as cosmetics, dyes, creams and toiletries cause about 75% of the accidental poisoning cases in India each year.
What Are Some Common Household Poisons I Should Be Aware Of?
Personal Care Items: Everyday items and cosmetics such as nail polish, nail polish removers, hair oil, perfumes, aftershave, mouthwash, and toothpaste are the most common culprits. You may have read the warning on the toothpaste box that tells you to seek medical attention immediately if you ingest too much. This is because toothpaste, especially one with fluoride, when consumed in a large quantity can cause serious intestinal issues, and even convulsions
Medicines: This includes all prescription medicines, painkillers, blood pressure medicines, sleeping pills and antibiotics. Store medicines in cabinets that are out of reach for children. Make sure the caps are screwed on tightly. If you're taking a course of medicines, don't leave any lying on your bedside table or the dining table. Supplements such as vitamins and iron too can be harmful if your child consumes a large dose. Don't store medicines past their expiry date and discard medicines that you don't use
Topical creams:Keep all medicated creams and lotions out of reach as they can be potent poisons if consumed
Cleaning products: Store all types of soap, toilet cleaners, floor disinfectants and other cleaning agents in high shelves that your child cannot access. Don't leave them under the kitchen sink or in an easily accessible shelf that is not locked. While cleaning the house, don't leave any containers of cleaning products unattended
Pesticides and insect repellents: Sprays such as cockroach or mosquito repellents, rat poison and pesticide gels must always be kept in locked cabinets that your child cannot open. These contain chemicals that can prove fatal if consumed
Mothballs: They hardly look dangerous and, in fact, seem quite attractive to children. But if ingested, mothballs can cause kidney damage, nausea, seizures and even a coma. Make sure you keep them well out of reach, and always wash clothes that you have stored with mothballs before wearing them
Alcoholic beverages: When having a drink at home, never leave your glass on the table and leave the room. If you've had a party, make sure all glasses are put away immediately. Keep your bar cabinet locked at all times. Even seemingly harmless items such as mouthwash contain enough alcohol to cause poisoning when consumed
Cigarettes: Just one cigarette contains enough nicotine to poison a child. So make sure that cigarettes are kept away at all times. Don't leave cigarette butts around where your child can find them
Kerosene: Never store kerosene in bottles similar to the ones in which you store water or juice. Children can accidentally ingest it, and the effects are severe. Even extremely small quantities can cause poisoning, and after a day or two of ingestion can even cause chemical pneumonitis
Hand Sanitizer: We are often so obsessed with keeping our hands and our child's hands clean that we forget to be mindful of how much sanitizer we use. Don't hand your child a bottle of hand sanitizer, as ingesting it can be very harmful
What Should I Do If My Child Has Ingested A Poisonous Substance?
Call the nearest hospital immediately, and follow the doctor's instructions.The following basic first aid may also prove useful-
In case of ingestion, wash your child's mouth thoroughly with clean water. If his eyes seem irritated, rinse them for at least 15 minutes with tepid water
Don't try to get him to vomit unless your doctor explicitly asks you to
Don't give your child any salt or vinegar. It is best to avoid any food or beverage until he has been checked by a doctor
Keep him in a place with fresh air
Most of these items are useful for various purposes and you cannot get rid of them. However, make sure you exercise caution while storing them, and never leave them accessible to your child. Monitoring your child's every movement and being vigilant at all times will minimize the risk of accidental poisoning.
Crawl on all fours and look around to see what your child sees. You may find dangerous objects lying around that might have never caught your attention otherwise. Your child is naturally curious, and you cannot stop him from exploring his environment. But you can definitely make it safe for him.
Have any more safety tips to prevent poisoning at home? Do share them with us in the comments section!
This content has been checked & validated by Doctors and Experts of the parentune Expert panel. Our panel consists of Neonatologist, Gynecologist, Peadiatrician, Nutritionist, Child Counselor, Education & Learning Expert, Physiotherapist, Learning disability Expert and Developmental Pead.
Kindly
Login
or
Register
to post a comment. | Sep 20, 2019
Milk neutralizes poisonous effect of any of these. Try to give milk or ice cream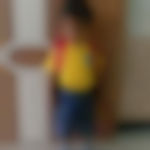 | Aug 13, 2019
very alarming n useful article for parents.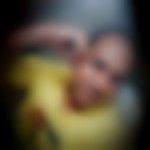 | Jul 01, 2019
Very informative article thanks for sharing !!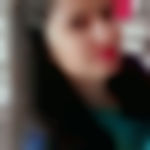 | Jun 30, 2019
thanks for sharing this informative article | Feb 16, 2019
very useful information... thnx for sharing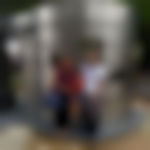 | Nov 11, 2017
Very useful article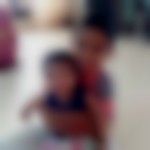 | Sep 13, 2017
hello, nice article... once even with me same thing is happened... when my son was 2yrs old. without our knowledge he had thermacol balls... next morning when I saw his potty we were shocked and rushed to hospital.. god sake some how we escape. pls take care of your precious Perl.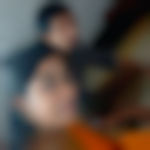 | Sep 12, 2017
very useful blog thanks for sharing I got awareness after reading this ly | Sep 11, 2017
important information. thanks.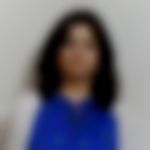 | Sep 09, 2017
very useful blog. thanks for sharing ! child proofing such as having locks on cabinets or have magnetic door catchers which a child cannot open on his own or even keeping risky things out of reach of children could be another step that could reduce ingesting harmful things danger in children.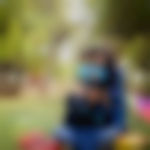 | Sep 09, 2017
Wow! thanks for sharing....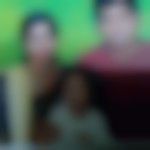 | Apr 16, 2017
Hi Any one ok a prickly heat powder for 2yr daughter | Dec 11, 2015
Thanks for sharing! | May 30, 2015
Very Informative article Arunima. I, though did not think about multivitamin supplements as a poison too..... Stronly agree that there is need for every house habing babies to be baby proof... thanks | May 25, 2015
Good info... Thanks for remainding!! | Oct 17, 2013
Very Informative . Thanks ! | Oct 17, 2013
Very Informative . Thanks ! | Apr 04, 2013
very informative.. one never realizes there is so much poison lying around the house.. thanks for this. | Mar 07, 2013
Hey Pranali. You are right about the safety bit at playschool and schools too. What you did is absolutely right by checking the rooms before you leave your son there. There is no excuse for keeping phenyl at the reach of the children. Please carry on cross checking. There are plenty of products available at the stores to help make homes safe for babies and toddlers. Socket covers are one among them. You will also find edge protectors, which prevents cuts or trauma if the child hits sharp corners of tables or cupboard doors. But the main thing however is to be vigilant and keeping one eye on the children at all times. | Mar 07, 2013
Wow Bismi, that was scary. I can imagine how you felt for those few minutes. Thank God your daughter is safe and well. | Mar 07, 2013
Prajakta, since your in laws are so carefree about leaving medicines around where your daughter can easily reach for them, you may keep them away at a safe place. When it is time for them to take the medicines, you could hand them to your in laws and again keep them away until the next dose. This may mean a little more work for you, but this will give you some peace of mind :) | Mar 07, 2013
Hey Neetu, so sorry to know that your cousin lost a child to an accident at home. Unfortunately such accidents happen when most people are around but busy doing something else. We never know what's lurking around in the corner! | Feb 26, 2013
Aurima thats very good article. my son is 4yrs now but still i see to it that my house is baby proof. One more thing i would like to add in this. that we can take good care of our children in house but what if they are in crecthe or if they go to playschool. As a Parent when i wanted my son to join Playschool while taking a tour of premises i noticed that a bottle of phynelle was kept down the wash basin and children were playing just close to the room. it was dangerous. When i complained to the Centre head she gave me nonsense excuses said it wont happen again. Since then i made it a point to chk the classrooms and bathrooms on regular basis. and to my surprise very next day i spotted same bottl there .this time i had to give her stern warning. although they say parents are not allowed insise the classrooms. i made it a point to chk if all was in order as i cared for the safety of children. Along with these poisons we have to keep in mind the electric plug points and sockets also shud be Childproof as baies n toddlers tend to put their fingers in it. So pls be aware its not only your house but also the palce your children spend time has to be baby proof ! | Feb 25, 2013
This information is very useful. | Feb 24, 2013
Anurima, very informative and I think, relevant blog. We all need to make our houses baby proof. | Feb 22, 2013
That's is exactly why I feel this is a very relevant blog and we should share it with our friends n family. Hey Prajakta, you will always hear this from the elderly, that we worry too much, nothing will happen and so on. Get used to it and keep worrying too much, we got to do what we hv got to do :) | Feb 22, 2013
Thanx arunima for d information u have shared.... specially d first aid part.. couple of days back, something of d sort happened with my 15 months old daughter too.... it just took her the time I spent in measuring d liquid detergent to wash her clothes... to open one of the soluble detergent pods which was kept in a pouch nearby.... she managed to half finish one of the 10ml pods... I was horrified to see the opened pod.... cdnt wash off her mouth since she doesn't spit.... was panicked to d core.... next moment.... she started puking..... I could see the white liquid in it.... she asked for water.... but she cdnt drink it due to the bad thing in her throat.... gave her some chocolate ....and she puked that too in no time.... I was trying to make whatever went inside to come out..... and in half an hour she was ok.... back to her normal affairs....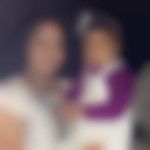 | Feb 21, 2013
Hey neetu sorry to Hear abt your cousins child..... My daughter hridima is also a very curious toddler n keep checking for any new things in the house.... She gets facinated by the sound of tablet strips when anyone takes a tablet out of the striip n my inlaws n my parents all have to take their tablets at the meal time before n after.... I usually try to feed her with the rest of the family n so she know how to remove the tablets.... my problem is that many a times we have asked them to keep their blood pressure n diabetes tablets away from hridima's reach they do not do it.... N on top of it they have to say that it is ok..... Nothing will happen.... You worry too much..... Just let her be. ,.... i get very worried n i have to be behind her all the time when ever they come to stay with us...... | Feb 21, 2013
Hey Anurima, very very informative. The idea of crawling around to see what toddlers can see is great. Would never occur to most of us. Many years back my cousin lost his first child to an unfortunate accident, a super adorable baby. The little one got hold of this black pepper shaker from the living room table and put it into his mouth, unfortunately, it had not been capped tightly, the baby was suffocated from pepper powder. And this while everyone was at home, doing their chores. Due to this, I was overly cautious and anxious for my child's safety when he was younger. We have to be on our toes all the time. Very relevant information, thanks. | Feb 21, 2013
Very Informative blog Anurima and nicely written ....
+ Start A Blog
Top Parenting Blogs
Top Parenting Talks
Top Parenting question