Career
10 Tips for Parents who don't approve of their teenager's friends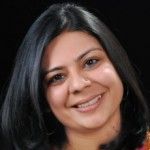 Created by Bhavna Updated on May 27, 2021 "I don't think she is the right influence on you;
She is too smart and you will end up in trouble;
I don't like that friend of yours, there is something off about her…."
These are some of the statements that my neighbor had made to her teenage daughter hoping that she would avoid the one friend she didn't approve of. Despite trying all the tricks in her proverbial bag, she failed to make a point, and her daughter started spending more time with her friend. My neighbor isn't alone, and situations where a parent doesn't approve of their teen's friend are common. Sometimes it is a tangible reason, something obvious that puts you off. More often than not, it's an instinctive dislike without being able to put a finger on the reason. You, as a parent of a teenager, tend to be anxious about your child. But keep in mind that your teenager is an individual with choices, and you have to be careful about how you treat this situation.
What Should I Do If I Don't Approve Of My Teenager's Friend?
Identify what you do not like about the particular friend: Ask yourself what it is that you disapprove of about your child's friend. It may be anything from the kind of clothes that this friend may be wearing or lack of basic manners to outright disrespect. Or is it something more serious like a drugs or alcohol problem? Understanding this is crucial to address the matter at hand. This will help you take it up appropriately with your child, and if it is something serious, with the other child's parent. Simple issues such as being untidy or too boisterous can be tackled even with some gentle humor.
Don't look for life lessons in every incident: When your child shares an incident involving a friend, with you, sometimes he just wants to be heard or express concern about a dilemma he might be facing. Don't jump at the opportunity to give him your advice, and instead just hear him out. If it's something that needs to be addressed, you can talk to him at a later time when he isn't troubled.
Be aware, and be connected always: It is always beneficial to be observant and aware. More often than not the tell-tale signs of misbehavior may be apparent much prior to the actual event. A friend, and a parent to a teenager once confided that, the prevalent sign that something was brewing with her teenage son was that the increase in the number of phone calls that he would get in a day. She further added that whenever such a situation had arisen in the past she had made sure that she had a heart to heart talk with her son, always making sure that she started the conversation by discussing one of her own problems first (this made her son instantly at ease and ready to chat), and then asking if there was something that was bothering him.
Refrain from criticizing: Newton's third law of motion– Every action has an equal and opposite reaction- every time you oppose your teen's friendship with a particular friend,he is drawn more into the friendship. Your teenager, at this stage, considers himself an adult and would like to be treated like one too. The moment you criticize a particular friend or friendship it is interpreted by your child as being criticized himself. This shifts focus from the friend to your child himself, and this, in turn, leads to a defiant and indifferent approach to anythingyou may have to say about the friend
Avoid ultimatum: Research has shown that ultimatums are ineffective in parenting. When you issue an ultimatum, your child interprets it as all doors being closed on him, and all communication done with.And at times when you don't follow through on the ultimatum your child will simply believe that these are empty threats that you make. Instead, keep the communication channels open and free always. Be assertive but don't threaten
Avoid the Blame Game: Quite often, when your child realizes that a friendship is, indeed, wrong for him, he may not want to lose face by admitting it outright. As a parent, you may be better off being happy at his realization, and not placing blame or saying "I told you so"
Don't manage your teenager's choices:"You are no more a child"– Most conversations about conflict begin with these words from a parent. While you expect your teen to make stable decisions regarding academics, social relationships and finance among other things, it is quite easyto unknowingly start controlling his teenager's choices. For example,your teen may experiment with her looks for a while before deciding on what suits her. If there is the concern about association with a particular friend, sometimes it helps to let go and let your child figure out what works for her, if the concerns aren't too serious
Avoid hasty conclusions: While we all agree that a book isn't to be judged by its cover, in reality, forming impressions about people, especially those who associate with our children, comes easily. Looks can sometimes be deceiving and yourjudgmental views about your teen's friend may lead to a rift between you and your child. A parent divulged that whenever a new friend appears in their teen's life they have an impromptu party for his friends at home, and use the opportunity to interact with the new friend. So far, this little trick has not failed them
Speak to another friend:When your instinct tells you that there may be something off about a particular friend, it usually is not wrong. A good way to find out for sure is to speak to another friend of your child, whom you know well. A casual question or two during a conversation might actually give you a better picture about the friend in question
Talk about true friendship:It is very important to set a benchmark on the qualities of a good friend. If you have an open, honest discussion, your teen will be able to make informed choices. I remember a conversation that I had with my nephew, who was in a similar dilemma. While I did not criticize the new friend in my nephew's life, I told him about a friend I had when I was growing up. I narrated how I could count on her for anything. I told him about instances when she stood by my side when things got tough (academically and financially), and 18 years hence we are still great friends. He was surprised when I was narrating stories from my younger days and finally all he did was smile at me at the end of the conversation. I just hoped in my heart that I had helped in some way.I was relieved when, few days later,he called me casually to say, "hey massi, thanks for the talk the other day, it helped"
Teenagers are mini-adults who don't like their independence questioned. And as a parent, you have the power to build a bond with your child simply by being communicative and empathetic. Before you make assumptions about his friend, dig a little deeper tactfully.
Have you disapproved of your teenager's friend before? Share your tips and suggestions on how you dealt with it, in the comments section!
This content has been checked & validated by Doctors and Experts of the parentune Expert panel. Our panel consists of Neonatologist, Gynecologist, Peadiatrician, Nutritionist, Child Counselor, Education & Learning Expert, Physiotherapist, Learning disability Expert and Developmental Pead.
Kindly
Login
or
Register
to post a comment.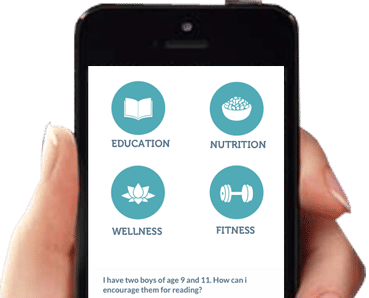 Download Parentune App
Please enter a valid number

{{trans('web/app_labels.text_Heading')}}
{{trans('web/app_labels.text_some_custom_error')}}
{{trans('web/app_labels.text_Heading')}}
{{trans('web/app_labels.text_some_custom_error')}}