Parenting
3 reasons you should talk about menstruation with your son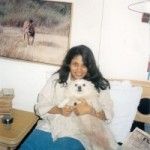 Created by Swati Nitin Gupta Updated on Sep 15, 2018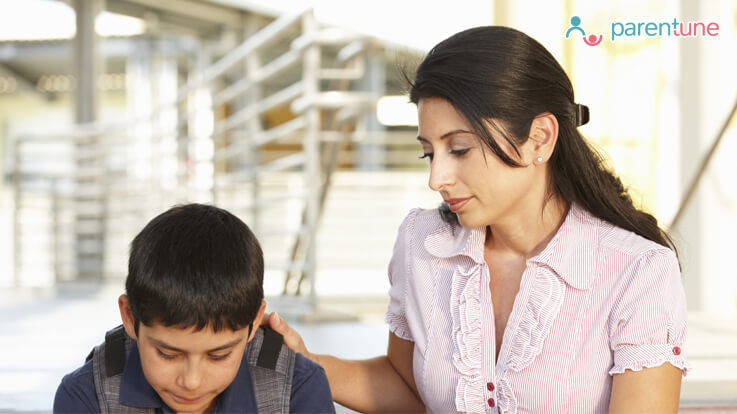 If you are a mother of a son and a daughter of approximately the same age, or are concerned that your growing pre-teen son may not understand the issues of puberty and menstruation in the right spirit, then it may be time for you to sit and talk to him about puberty and the changes the human body undergoes in this phase. Why you may ask? Well, just so that you can raise your son to be sensitive to his girl/women counterpart and give him the correct information in an age-appropriate manner. Here are 3 more reasons to consider:
Why do you need to talk about this
1. Creates awareness: Even though there is a chapter in your son's school book, he will still be clueless about a lot of things related to the female body. So choose a time when both of you are alone and in a casual, relaxed mood. Do not make it a stressful or awkward moment for you or him. You may talk to him while watching TV on which a commercial for sanitary napkins is playing, or choose some other moment suited to you. Whichever way you start talking to your son about girl's puberty, cite yourself as an example. For instance, you may ask him whether he remembers why on certain days, you, as his mother is grumpy and irritable.
2. Respect for his female counterpart: It is believed that sons always revere their moms, so when you are talking about menstruation with you, his mother as an example, you are not just creating awareness, but you are also imbibing a deep respect in him for his women counterpart. He will be able to relate and understand the issue without any vagueness or crassness. And thus will be better equipped to tackle issues related to opposite gender. 
3. Reduced chances of turning to improper influences: Awareness about the hormonal changes generated in a positive and correct manner will reduce the risk of your son turning to improper or irrelevant sources to gather the same knowledge. He will be more inclined to take it in his stride as a natural course of the human body. Parent is the best source for obtaining such knowledge. 
Also Read: 3 reasons you should talk about menstruation with your son
With these 3 primary reasons in mind, let's hope I am able to convince all the mothers to talk to their son's about menstruation in a non-awkward manner. If we want to create a society where our daughters can get the respect due to them, then as a mother of a son I feel the responsibility starts from us. For our sons are the future men – so raise your son like a Queen and you will raise a prince!
Kindly
Login
or
Register
to post a comment. | Apr 01, 2019
thank you dear, it's very important for a mother of sons to know how and when to talk to sons about periods.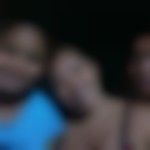 | Mar 15, 2017
Interesting topic! Hello there my co-parents! I would like to share my experienced towards my son when he was on his early teenage life. As a single parent and sole responsible on how to raise my children not only for their welfare but also on how to teached them a well mannered and disciplined child. I raised them not only as my child but also like a friend that can talk to with any kind of topics and gave them freedom to asks any kind of issues they are curious about and dont know such explanations. Its not that hard to open up to a son about menstruation and what he needs to know about it and avoid or how to deal with it. My son was in his early teen years when he got curious about menstruation. We"re having dinner when he just asked me "mom what is that menstruation about and why only girls could only experience that thing and where the blood came from? Thats was our lesson and i've wanted to asked my teacher but i got ashamed and its better to ask you about it mom. " My son asked me. I briefly explained one by one to him in an explanation he surely understand and will be aware of it. I even told him that when the time he will have a girlfriend he must know on how to deal with girls moods on their period days and he must respects and try to understand the hormonal changes of girls during their period. I also explained that having girls menstrual period is a sign that she can get pregnant already thats why both of the boy and girl should know on how to be responsible people and dont rush things and dont execute premarital sex because its not too late to do with it. Just enjoy each others company and enjoy their teenage life to avoid unexpected teen pregnancy. I also explained the period cycle of a woman, also the ovulation and fertility of a woman and be aware for the days when a woman were fertiled so that he was fully awared already when he will have girlfriend. I tried to educate and explained everything to him those times and also for preparing him on his adolescence period and not that ignorant for such things. We, parents are the mere responsible for our childs awareness and make sure to have time on their curiousness about things and be patient to explains everything you know and let them learned on how to be responsible when the time they will encounter it. And let your son know that whatever he wants to know and whatever circumstances he will be with, he must know that you are always there for him and always there to supports and guide him all through his way.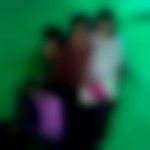 | Jan 21, 2017
Both my kids 13 n 8 are aware of what their Amma goes thru every month. My son tries not to irritate me and helps me in those days n my baby tries to help her brother at these times. They know this is necessary for their mother to remain healthy throughout. I explained them as soon as my son turned 13. Better we guide than some crap on internet. | May 28, 2016
what is the appropriate age to talk about puberty and sex?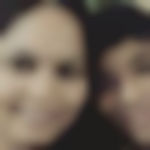 | Apr 27, 2016
Even as mother of a pre-teen son I faced the same few days back. My son has asked me why you are behaving differently and not offering Puja during these days. He knows about puberty through some books and I observed he wants to know elaborately about this, but never asked me seriously. After going through this article I think I should talk to him about this and make him clear. Thank you for sharing.. | Apr 26, 2016
Quite important for moms of sons specially. Thank you Swati for writing on this topic. | Apr 26, 2016
Very useful!
+ Start A Blog
Top Parenting Blogs
Top Parenting Talks
Top Parenting question

{{trans('web/app_labels.text_Heading')}}
{{trans('web/app_labels.text_some_custom_error')}}
{{trans('web/app_labels.text_Heading')}}
{{trans('web/app_labels.text_some_custom_error')}}