Parenting
6 Ways to discipline your child!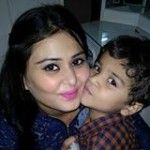 Created by Ridhi Doomra Updated on Sep 06, 2020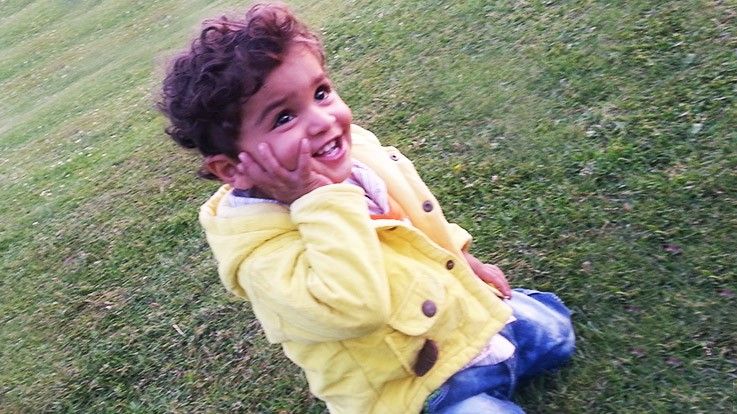 There comes that moment in a parent's life when that seemingly cooperative little baby suddenly has just one word in his vocabulary – NO! When your child grows into toddlerhood, and then into school years, he wears his individuality and independence with pride. So yes, while tantrums, acting out and general rebellious behavior is a sign of growth and development, it helps to know when it is a sign of something more. And in such cases, disciplining a child with love and empathy is what works best.
What Does Disciplining A Child Really Mean?
Discipline is commonly equated with punishment. However, when punishment is doled out every time a child does something that he is not meant to, it doesn't send the right signal to him. It just makes him rebel against instructions and orders, and assert his independence by doing the same thing, again. Discipline is about guiding your child towards the right choices. Positive discipline will help your child become responsible, and create trust, instead of pushing him away from you.
What Are Some Tips To Discipline A Child?
Each family has its own parenting style, and this extends to discipline and rule-setting, too. However, here are some basic tips that will help you guide your child when he indulges in behavior that is not okay-
Give attention and empathy: Spend one-on-one time with your child on a regular basis. Use that time to make him feel special, and loved. A child always needs attention, and if you're not going to give it to him, he will seek it out in different ways. When you give attention regularly, you preempt the need for him to seek negative attention
Set some rules, and stick to them: Explain clearly what is acceptable and what is not. And don't threaten your child with unrelated punishment. For instance, if he hasn't put away his games and books, ask him to help clean up, or help with dusting. Don't threaten to cancel your ice-cream outing. Be consistent when it comes to following these rules. Be firm, but non-threatening
Stay calm: When your child is in the middle of a tantrum, it can be very hard to remain calm. The temptation to yell can be overwhelming, but it is extremely rewarding if you can curb it. Acknowledge her irritation or problem by saying "I know you're upset, but it is not okay to kick." If you scream at your child, the message you're sending is that it is okay to scream and have your way
A united front: Your partner and you need to be in agreement about how you will parent, and what behavior warrants disciplining. If you try to dissuade your child from doing something and your partner is more relaxed about it, your child will use that to his advantage. What he sees is, two people who don't respect each other's points of view, and it gives him room to rebel
Set an example: If you leave the sitting room cluttered with your books and newspapers, you can't expect your child to keep his room tidy. Do everything you want to see your child doing, whether it is speaking politely, or putting dishes away. When your child observes that you are consistent in what you do, he will automatically do the same
Praise good behavior: When your child has done something well, be quick to praise him. Nothing works as a better disciplinary tool than positive attention and encouragement
What Should I Not Do When Disciplining My Child?
When it comes to helping your child grow, it doesn't help to order, or enforce or threaten. These actions just reinforce negative behavior, and affects the bond that you have with your child. Here are some things to avoid while disciplining your child-
Physical punishment (hitting, spanking): Never hit or spank even when you find that your child's behavior is testing your limits. In addition to physically harming the child, spanking teaches a child that aggressive behavior is acceptable. A young child only recognizes the pain, and doesn't see the link between the punishment and his behavior.
Threaten or lie: Sometimes, a parent may be tempted to make up a quick lie to literally scare the child into behaving differently. For e.g., if your child refuses to get ready for bed time despite being sleepy, there's a tendency to tell him that if he doesn't sleep, the night monster will make a visit. All this does is harbor unnecessary anxiety and fear in your child's mind, which in turn will make bed time an unpleasant time.
Offer bribes: This is another quick fix temptation when in the middle of a meltdown. "Just finish your homework and I'll buy you that game" or "If you eat these vegetables, you can have chocolate." Every time the child does his homework, he is going to expect a new game, or when he eats a healthy meal, some chocolate.
Break rules that you've set for your child:If you've set rules, make sure you follow them. You can't teach him that yelling is not acceptable if you're yelling yourself.
Your child doesn't rebel or act out with the intention of hurt or insult you. It isn't about you, but about him. If he is seeking your attention and doesn't have it, he will resort to these behaviors to get it. Instead, shower your child with love and kind words. Encourage and praise him when he accomplishes a task, no matter how small! Your child will automatically learn discipline through love.
Do you have any tips to share with us on disciplining a child? Share your thoughts in the comments section!
This content has been checked & validated by Doctors and Experts of the parentune Expert panel. Our panel consists of Neonatologist, Gynecologist, Peadiatrician, Nutritionist, Child Counselor, Education & Learning Expert, Physiotherapist, Learning disability Expert and Developmental Pead.
Kindly
Login
or
Register
to post a comment.