Parenting
8 Ways to Keep Your Child Busy Indoor This Summer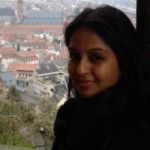 Created by Anurima Updated on Jun 03, 2014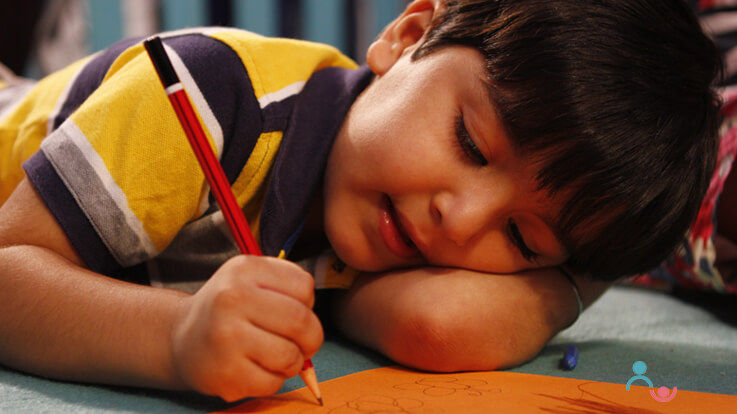 A hot day, a rainy day, a windy day and to make it worse, it's the holidays! It is that time of the year when children look forward to doing different activities without the care of having to wake up early, go to school or even think about homework. But children get bored easily and it is not always possible to step out of the house especially when the weather is so harsh.
Tips To Keep Your Child Busy During The Holidays
Here are a few tried and tested tips suggested by fellow parents that will help prevent 'cabin fever' and keep your child happily busy during the holidays.
#1. Help Out in Household Chores:
Involve your child in tidying up, setting the table before meals; hand him/her a cloth to dust a particular area (with supervision to avoid accidents); let your child fold clothes after the laundry; water the plants and the like. The list is endless when it comes to involving a child in household activities. It gives them a sense of independence and teaches them responsibility. Getting them to do their own chores from time to time helps inculcate good habits in the long run.
 
#2. Play Games Together:
Get those board games out (ludo, scrabble, snakes and ladders, chess etc); play hide and seek or musical chairs; organise a treasure hunt and let your child find the hidden treasures; play with water guns or blow bubble games (make bubbles with dishwashing liquid mixed with water) or let your child dance to his/her favourite song. Take time out and have fun as a family and treasure these moments by taking photos.
 
#3. Get Creative Side Out:
Give your child blank sheets to make a picture. Appreciate what your child draws/colours. Let your toddler finger paint. To minimize mess, make your child sit on newspaper and ensure the use of water colours as they are easily washable.
 
#4. DIY Projects:
Older children can work on projects, make collages, make charts about current affairs or science related topics. This is also an opportunity for them to learn new things. Younger children and toddlers can make greeting cards, make a castle from old cardboard boxes (this will make for an ideal hideout for the rest of the holidays); make superhero masks or princess crowns with chart paper and colours (let them be superman/ batman or Cinderella). Do-it-yourself projects boost creativity and self confidence among children.
 
#5. Interactive Games:
Look out for games such as Simon Says. With this game, all you need is a voice! Great to help parents get on with their work and keep children engaged at the same time. Your child is expected to follow a command only if the command starts with Simon Says. If a command is given without the first words being Simon Says, then your child is not supposed to do it. This activity is bound to keep your child interested.
 
#6. Involve Reading Habbit:
Invest in some new story books and read together with your child. Reading is a great way to get your child to learn about various topics from nursery rhymes to Indian Mythology.
#7. Rotate Toys:
Keep some toys away in storage while your child plays with the rest. Once your child is bored of his current toys, get the other lot out. This way they will keep busy on their own and will not fuss for new toys.
 
#8. Organise a Play Day:
Invited your child's friends over for snacks and games? Involve your child in planning and organising the games. Assign each child a specific clean up task once playtime is over. You may have these in rotation, maybe once a week in each friend's house. Children will look forward to the play dates.
It is easy for a child to get bored and turn into a couch potato during summer holidays, but by planning ahead of time, communicating your plans to your child and encouraging your child to actively be involved in activities are a great way to ensure that your child has an active and educational summer holiday without having the need to step out.
This content has been checked & validated by Doctors and Experts of the parentune Expert panel. Our panel consists of Neonatologist, Gynecologist, Peadiatrician, Nutritionist, Child Counselor, Education & Learning Expert, Physiotherapist, Learning disability Expert and Developmental Pead.
Kindly
Login
or
Register
to post a comment. | Mar 13, 2018
great info indeed, happy . thanks much | Mar 13, 2018
great info indeed, happy . thanks much | Mar 13, 2018
great info indeed, happy . thanks much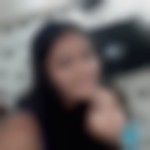 | Oct 12, 2016
much needed.. thnks | Sep 20, 2015
Busy parents can check out Purple Bee activity kits. These are theme based kits that contain 3-4 activities and are delivered to your door. Visit www. purplebee. in to know more. | Aug 22, 2015
Interesting ideas... i hv done some... i wud love to try the rest... thanks for sharing...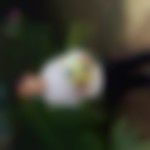 | Aug 16, 2015
Nice tips | Aug 13, 2015
Thanks for these tips. Hope it works.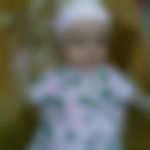 | Aug 13, 2015
Great tips | Jul 08, 2015
Ok | Jul 08, 2015
good ideas | Jul 08, 2015
Thnx | Jul 08, 2015
Brilliant ideas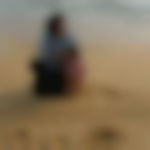 | Jul 08, 2015
Nice tips arunima... Thnx | Jul 08, 2015
Realy helpful! Thanks Anurima???? | Jul 07, 2015
Excellent very nice tips. Thanku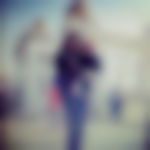 | Jul 06, 2015
Amazing tips | Jul 06, 2015
Thanks a Lott Treassure hunt worked welll with my son What we have to do to increase the concentration for studies. Or say doing maths My son has very good grasping power but he casnot sit for longer time .or say 5 min a stretch He is 9 yr old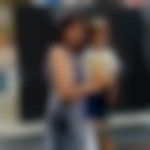 | May 27, 2015
Grt tips.. i tried 3 4 tips n vl inculcate more... | May 27, 2015
I tried paper mache with my 5 year old today . She loved it . too much into water coloring so a new way for her | May 26, 2015
RAC Hana Vivek Bangadbhatti
Thanks a lot. same problem occurred with me but u give me better solution. | May 12, 2015
Could you please give some tips for kids aged below 2 years. My son is 1. 5 years young and he wants to go out always looking to step out. As a result, there should be someone keeping a watch on him. Can you give some tips on how to keep him engaged inside the home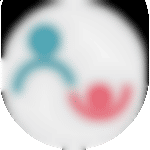 | May 08, 2015
Hi Karthika Pls ask your query to fellow parents at parent talk section. Here is the link- https://www.parentune.com/parent-talk/latest | May 08, 2015
i have two kids one is 5yrs younger one is 3yrs so they r not playing together they didnt match for playing games can u tell me any suggestions | May 08, 2015
Good idea | May 02, 2015
Nothing new yaar except for cardboard castle.. share ideas which are new and can be executed without parents' help.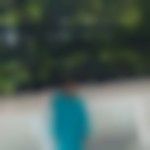 | May 01, 2015
Nice ideas I will try ,it's very useful to me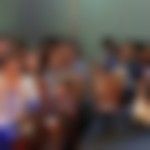 | Apr 28, 2015
Aarti- Board games at home and play dates at one of the friend's house with parental presence may wrk in wrkng moms case | Apr 28, 2015
Wawoooo very brilliant idea thanks for this idea | Apr 28, 2015
nice tips.... but i have a small concern... all the above tips need the parent to be around... what about the working moms.... they r in office... and kids keep watching TV... any suggestions for working moms??? | Apr 28, 2015
Very nice and handy tips i hope it works also | Apr 28, 2015
Brilliant idea...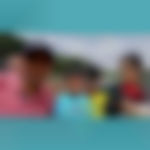 | Apr 22, 2015
Nice Tips... But nothing equals seeing kids go OUT and play. Without Grand parents, cousins, theme parks, play ground, street cricket, sun tan, rashes my summer holidays were never complete :)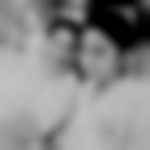 | Dec 11, 2014
Really wonderful tips. Play date and rotating toys are very good ideas.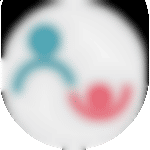 | Nov 12, 2014
Hi rinki agrawal, thank you for taking the time to read and share your thoughts. | Nov 12, 2014
nice tips, i have already tried most of it. it works but for vry short time. | Jul 03, 2014
Very good ideas | Jun 10, 2014
Hi Sapna! create variety in learning durring holidays through unconventional means like board games, spotting a place on the Atlas/globe, pictionary, crossword, word puzzles, mathamatical puzzles, Science facts, learningful stories and books for reading and ones you could also read out to your child. There are many more things you could do.... but at the heart of it lies providing variety of learning experiences, so that the child doesn't find it monotonous. ...but on the other hand, finds it to quench his/her curiosity. All the best! | Jun 10, 2014
how to create interest I studies during holidays | Jun 08, 2014
Brilliant ideas given here | Jun 04, 2014
nice ways and really helpful too. I have tried more than 3 of them, and yes, kids love them :) | Jun 03, 2014
Excellent tips Anurima!
+ Start A Blog
Top Parenting Blogs
Top Parenting Talks
Top Parenting question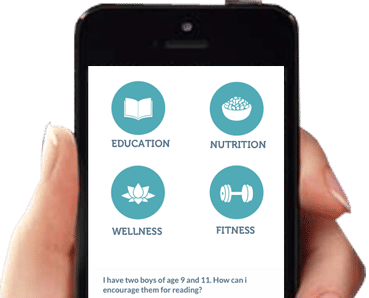 Download Parentune App
Please enter a valid number

{{trans('web/app_labels.text_Heading')}}
{{trans('web/app_labels.text_some_custom_error')}}
{{trans('web/app_labels.text_Heading')}}
{{trans('web/app_labels.text_some_custom_error')}}