Babycare
9 Tips to increase breast milk supply in lactating moms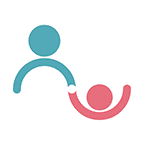 Created by Parentune Support Updated on Nov 06, 2019 While breastfeeding is one of the most cherished aspects of motherhood, it is also a cause for much anxiety in first-time mothers. Are you stressing out about these things – "Am I producing enough milk for my baby?" "Is my baby still hungry?" While time and again your pediatrician will assure you that each mother's milk is sufficient for her child, reassuring a new mother is not so easy. Your baby's growth (height and weight) is a strong indicator of whether he's getting enough nutrition and calories, and the doctor can put your mind at ease with this information. However, read on to find out what you can do to improve lactation and make breastfeeding a success.
How Can I Increase My Breast Milk Supply?
If you're anxious about your breast milk supply being low, here are 9 tips that can help you.
Relax and be comfortable: Might sound paradoxical, but the more you stress, the lesser your body will be able to produce milk.

Studies have shown the stress can reduce the production of oxytocin, a hormone responsible for milk production
Listen to some calming music, think happy thoughts and be relaxed
When you feed your baby, or express milk with a breast pump, choose a comfortable posture and pumps which are comfortable

Nurse more: When it comes to breast-feeding, your body follows a simple supply and demand logic.

The more you breastfeed your baby, the more milk your breasts will continue producing
If you don't feed, your body will get a signal that milk is not needed, and will not produce enough milk
In case you are unable to breastfeed your baby for some reason, express breast milk with a comfortable breast pump and feed the baby
Expressing with a comfortable breast pump also tells the body that milk is needed

Be confident: Through your pregnancy and postpartum, too, family and friends will always have advice to offer. Many a time, advice that you didn't ask for. A mother-in-law may suggest that there is not sufficient let down of milk and your baby is hungry. Trust yourself. Listening to too much to negativity will affect your willingness to feed. Politely tell her that if your baby wants feed again even after a short gap, you will feed, but are not willing to give your child a top feed
Don't feel pressured: Even if your child demands that you feed her every 45 minutes, it is okay! Each child has a separate feeding pattern and so even if your child gives you a gap of 45 minutes between each feed session, rest assured your baby is getting enough milk
Watch out for signs: How do you know your child is feeding enough? Simply by his output! One easy way to judge if your milk is enough, is by counting the number of times the baby pees. Anything above 6 a day means the baby is getting sufficient feed. Be happy!
Have a healthy diet: If you eat healthy, your body will be able to produce enough milk. So, rather than focusing on heavy foods, focus on the right diet. Have enough to eat and don't think of cutting back on your food to lose the baby fat. That can wait. Eat enough cereals, milk and milk products, dry fruits, and green leafy vegetables
Focus on letdown of milk: Sometimes, even though your body maybe producing sufficient milk, it might not be available to the child because of improper let down of milk. In order to address this.

Make sure you're drinking plenty of fluids, before, after and during feeding
Be stress-free. Like we mentioned before, a calm mind is a pre-requisite for breastfeeding!
Ensure that your baby latches on properly (the child should be suckling on the entire areola and not just on the nipple)
A warm bath or massaging your breast with a warm towel before feeding helps. If you use a breast pump, get one with a dedicated Let-Down mode to stimulate milk flow

Focus on galactogogue-rich foods: While there isn't scientific evidence to prove the same, some foods are traditionally given to lactating mothers to increase supply. Try them in moderation and see what works best for you – saunf, jeera, ajwain. Boil them in water and consume that water, or simply mix and grind these to make a churan of sorts
Supplement intake: Ifyou are still not convinced about lactation, there are some supplements available in the market in both powder and capsule form that can be taken to increase lactation. You can ask your doctor for advice on these
The biggest hurdle many mothers face is stress – about the baby's nutritional needs being met, about expectations from family, about the various traditional aspects attached to breastfeeding – the list is endless. Go back with the thought that you are the best mother your baby could have.
Being happy works miracles!
Did you find these tips on increasing breast milk supply useful? Share your feedback with us in the comments section!
This content has been checked & validated by Doctors and Experts of the parentune Expert panel. Our panel consists of Neonatologist, Gynecologist, Peadiatrician, Nutritionist, Child Counselor, Education & Learning Expert, Physiotherapist, Learning disability Expert and Developmental Pead.
Kindly
Login
or
Register
to post a comment.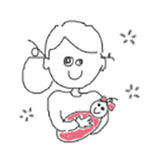 | Jan 24, 2020
☺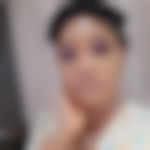 | Jan 24, 2020
Nice article, please my baby doesn't take feeder even when I breast pump for her this causes underweight for her. She weighed 3. 5kg at birth and now at 4months weighs 5. 6kg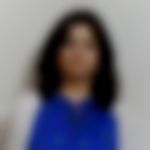 | Dec 12, 2019
Hi Swati! Do u mean to say baby poops just twice in a day? Please correct me if I haven't understood it right? Twice in a day is perfectly fine. | Dec 07, 2019
By baby peep only 2 times .He is 2 months. I do breastfeeding.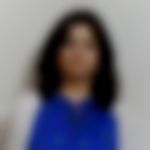 | Dec 07, 2019
Hi noshi ! U could take green leafy vegetables, seasonal fruits, two cups of milk, masoor daal, porridge, galactagogue like star anise, cumin seeds, fenugreek seeds ,etc.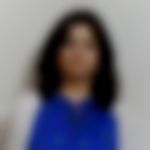 | Dec 07, 2019
Hi Gloria ! Avoid making the baby sleep after 5pm by keeping him active . Follow a fixed schedule. by 7pm serve him dinner. change his dress to night attire, breastfeed him around 9 pm, and put him to bed with minimal distractions around and dim lights. | Dec 07, 2019
@Noshi, you may read this blog - https://www.parentune.com/parent-blog/right-nutrition-for-a-breastfeeding-mom/1210 | Dec 07, 2019
Good information plz tell m which supplement use to increase the breastmilk | Nov 07, 2019
May be she has toung tie problem. My daughter is two months old now & still her toung tie that's the main issue in feeding. Consult with doctor asap. Check this link https://youtu.be/bm3xGBCC71o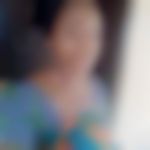 | Nov 06, 2019
Chiamaka Amicable Obidigbo
Is that possible | Nov 06, 2019
very helpful po. thank you | Nov 06, 2019
Pls what is the best position for a baby of 9month plus to sleep | Nov 03, 2019
Quite informative and helpful | Nov 03, 2019
I am a mother of 7months old,my concern is i already stop for breastfeeding my baby since she is 5mos.. And i want to breastfeed her again.. what should i do to have enough milk again?thank you | Nov 02, 2019
Meri beti theak sy feed nai krti 1 2 mint feed krny k bad so jati hy or 5 mint bad so k uth k rony lgti hy theak sy feed nai krti uski bhok nai pori hoti... give some tips | Oct 29, 2019
Very helpful thanks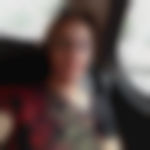 | Oct 09, 2019
Good article | Oct 06, 2019
Thanks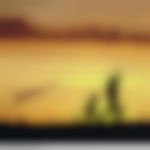 | Oct 06, 2019
How to decrease BM? | Oct 05, 2019
Thanks | Oct 05, 2019
is it possible mother feed starts after 6 month ok baby birth if baby takes mother feed just 40 days | Oct 05, 2019
Its such a great help, thank you so much for writing it. Stay happy and blessed. | Sep 26, 2019
Thank you for your response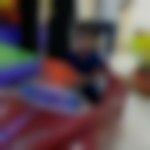 | Aug 16, 2019
thanks a lot for this helpful article | Jul 08, 2019
thanx for this article.. its very helpful | May 27, 2019
My baby is 11 months old not drinking more water d amount which she requires... If i take more water is it enough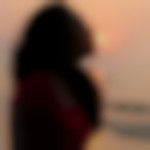 | May 26, 2019
Thank u so much for writing this. It helped me a lot to understand me and my child for breast feeding. Thanks | May 26, 2019
CLoSe | May 23, 2019
mera baby 52days ka he boh 3 din se toilet nohi kiya he mujeh kiya Lorna sahiye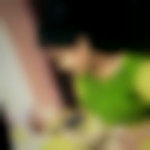 | Feb 13, 2019
Here I have attached channel link to increase breast milk naturally. https://youtu.be/QbKgOi_WN7c. I used to have fenugreek once a week.. | Dec 26, 2018
very nice information.. | Dec 25, 2018
exactly what goes with me right now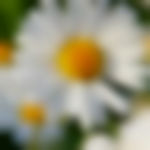 | Dec 25, 2018
Very useful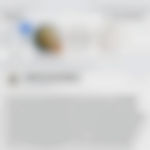 | Dec 17, 2018
very useful.....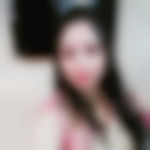 | Oct 31, 2018
very important blog. giving very important information for new moms. which feel stress when milk is not coming. propee | Oct 19, 2018
l llllll l0. bbm dxrxrimb0svp 3ek l7 9h u y5gxeeve6l009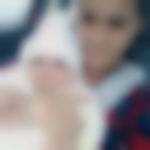 | Oct 18, 2018
my baby is nt feeding my milk...... she is of 5th mnth.... | Oct 18, 2018
sh6Yaz | Aug 27, 2018
very informative blogs for new moms as well as feeding moms..... tq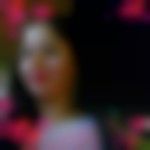 | Aug 27, 2018
Thank you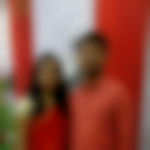 | Aug 20, 2018
Thank you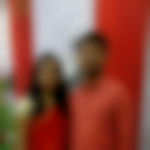 | Aug 20, 2018
Thank you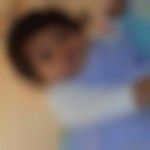 | Jun 13, 2018
thanx for the informaation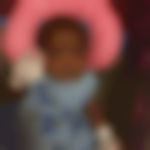 | Apr 26, 2018
very informative, thanks for info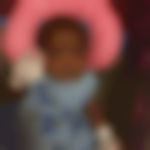 | Apr 26, 2018
very informative, thanks for info | Mar 27, 2018
Thank you... Very useful information..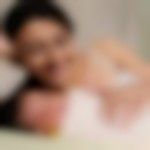 | Nov 21, 2017
Follow the five meal pattern – breakfast, mid-morning snack, lunch, evening snack and dinner. Drink plenty of water 10-12 glasses to ensure an adequate supply of breast milk. Soup, milk, juices provide additional fluids. However restrict the intake of caffeine to two cups per day, as it may cause the baby to be restless. Turnips, citrus fruits, onions, cabbage, spices, garlic and cauliflower may irritate the baby by giving him gas or changing the taste of the milk. When nursing, observe your baby for any signs of discomfort. Eliminate foods that bother the baby. Consume galactogogues – Milk, Zeera, Methi , Ajwain , Saunf and Nuts are nutritional supplements that are said to increase production of breast milk. Pregnant and nursing mothers should restrict intake of certain fish, particularly sardines, because of their high mercury and PCB exposure. Avoid bad habits. Excercise & relax right.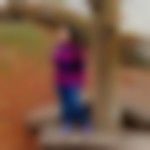 | Oct 30, 2017
thanks this is really informative.... it helps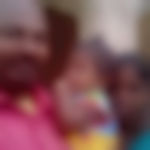 | Oct 24, 2017
very good information about child, thanks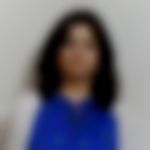 | Oct 23, 2017
many thanks for sharing this useful informative blog. I wish I had access to this information while I was a lactating Mom .stress does have a direct role to play in let down of milk. I am sure many Moms would benefit from this blog.. thanks again.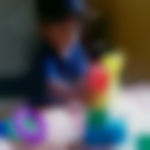 | Oct 22, 2017
very much helpful....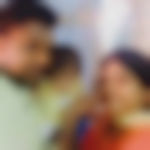 | Oct 22, 2017
wow thank u so much ...... it's more helpful for me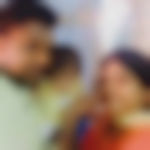 | Oct 22, 2017
wow thank u so much ...... it's more helpful for me | Oct 08, 2017
really nice blog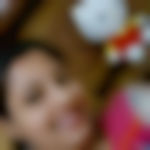 | Aug 19, 2017
kya hum jeera sauf or ajwain in 3ko ek saath boil kr Paani le sakte h, ya alag -2?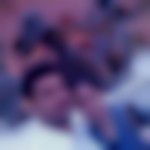 | Aug 01, 2017
thanks for information... it really helps..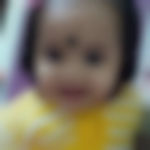 | Aug 01, 2017
useful information | Jul 17, 2017
my baby is six months old n she doesn't take milk from bottle.. can u pls suggest something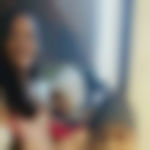 | Jul 16, 2017
wat is this nursing tea , where can I get this or is it some home remedy ,if it is how do I make this | Jul 16, 2017
I have been using fenugreek to stimulate my breast milk supply and it was working but it was causing severe gas pain in my baby's tummy, so I stopped taking it and started drinking Healthy nursing tea which doubled my milk production and my baby got relief from gas pain.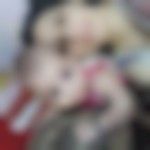 | Jul 14, 2017
thanks for the suggestion... | Jul 14, 2017
bread and milk, oats, barley water help in milk production. even raw papaya curry helps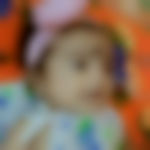 | Jul 13, 2017
hey Ramya... I can suggest you something other than this.. soak sabudana (sago) overnight.. then heat it in a pan with milk... u can have some sugar in it for taste.. it will surely help | Jul 12, 2017
can anybody suggest more food items to increase breast milk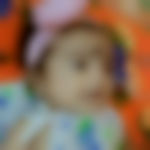 | Jul 12, 2017
can u please tell me.. how much milk i should give my daughter when i feed her with breast milk after pumping... she is 2 months and 5days old today...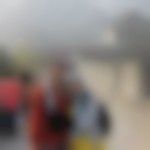 | Jul 12, 2017
thank u ..... gud information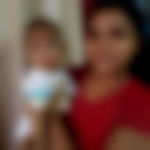 | Jul 11, 2017
good Information, Thank u. | Jul 11, 2017
Absolutely right... it happened with me personally... I got that confidence I can feed my baby on my own milk after one Dr. explained me n it worked I was shocked n it was like a miracle to c it happen... than I realised it was my confidence that Dr. boosted me..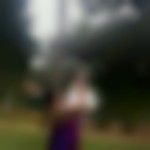 | Jul 10, 2017
god info... | Jun 28, 2017
thank you good info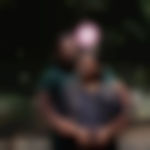 | Jun 24, 2017
Gud information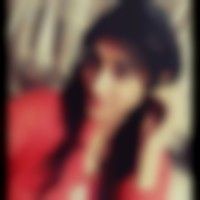 | Jun 24, 2017
my baby is 11months now... bt I don't think my milk is sufficient for him if I want to increase my milk how I can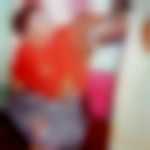 | Jun 24, 2017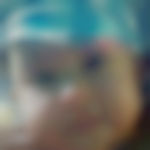 | Jun 24, 2017
best information | Jun 23, 2017
Good information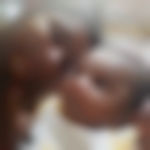 | Jun 23, 2017
awesome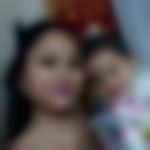 | Jun 23, 2017
thank u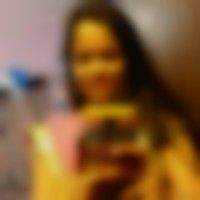 | Apr 27, 2017
Ritika Jhunjhunwala Bagaria
thanku 4 the information :-) | Apr 27, 2017
Gud information.. | Apr 11, 2017
good info.. ty..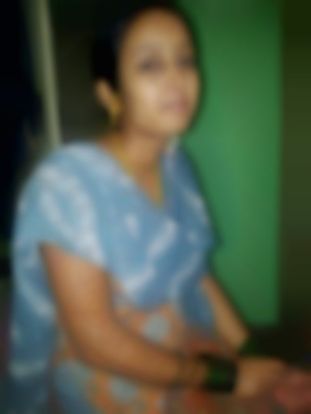 | Apr 08, 2017
Good information thanks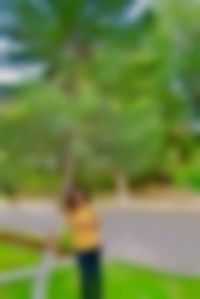 | Mar 27, 2017
thanks a lot good information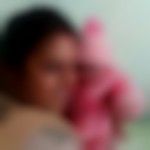 | Mar 27, 2017
thanks a lot....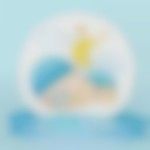 | Mar 23, 2017
very nice article. | Mar 20, 2017
very nice article... breastfeeding is s most amazing thing only a woman can experience... the bonding we share with our kid... it's d most precious feeling... happy feeding new moms... enjoy this phase of life :-)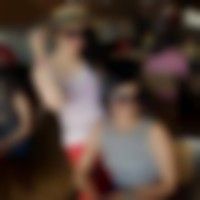 | Mar 20, 2017
too good... thank you fr suggestions...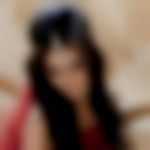 | Mar 16, 2017
This blog is such a wonderfully... very useful info.. thanks so much for sharing! nice one is here.. www. momcuddle. com | Mar 06, 2017
thank u for the most needed advice...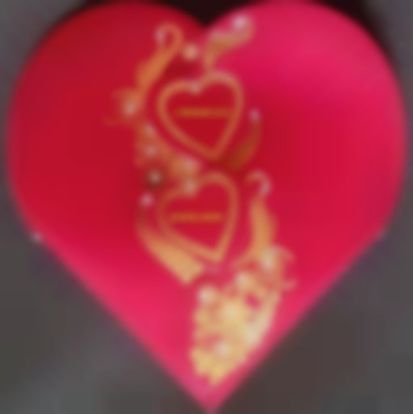 | Mar 02, 2017
Very helpful suggestions...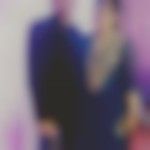 | Mar 01, 2017
as u suggested the 5th point that is watch out signs.... but at the same time my baby is drinking water as well... he finishes one or one/half bottle everyday so he might pee because of that reason also how am i suppose to know that he is peeing due to my breastfeed... | Jan 05, 2017
Hi I have 1 month baby nd I used Leptaden tablet bt no result for me so pls any suggestions for me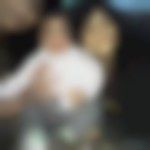 | Nov 04, 2016
Informative! | Sep 23, 2016
hi everyone.. I used d following to boost my milk supply nd yes it worked wonders for me.. plz consult a siddha practitioner before using to be on the safer side 1. sowbagya sunti lehiyam-very good post delivery to clean d uterus nd also fo improving lactation (it is given fo free in Al govt. hospitals in tamil nadu ) 2. satavarex granules -to be taken wit milk 3. leptaden tablets-can be used by anyone who's breastfeeding coz it nt only increases d quantity but also quality of breastmilk(studies show dat it increases d nutritive value of breastmilk ).. HAPPY BREASTFEEDING MOMMIES. .!! | Sep 01, 2016
I have 10month old baby. Initially, i used lactonic granules to improve lactation | Aug 31, 2016
Hi janani it's minal.... n d powder's name is galact granules.... U can find it on net.... n can get it from a medical store... | Aug 26, 2016
Hi Minaj, what is the name of the powder to boost lactation | Aug 15, 2016
Hi mommies.... there is a powder which is ayurvedic for increasing milk supply.... after my baby's birth I did not have sufficient milk supply.... after taking this powder in milk two times daily, my milk supply increased.... I thought to share this coz sumbody will benefit..... the powder contains elaichi safed zeera , shatavri etc | Aug 11, 2016
thanks a lot for this knowledge :) | Jul 28, 2016
thankx Tanisha ☺ | Jul 28, 2016
@Ayeesha there is no powder to increase the breast milk supply. In fact it is all in your mind so just say this to yourself every time you are nursing your baby -- I have sufficient milk for my baby and I will breastfeed my baby exclusively for 6 months at least. | Jul 28, 2016
to increase breast milk which powder is gud fr tat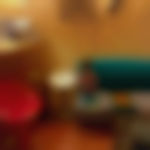 | Jul 16, 2016
thanks | Jul 06, 2016
wil implement it surely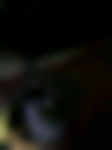 | Jun 30, 2016
VRY useful...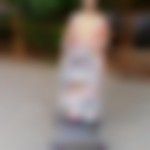 | Jun 25, 2016
nice one | Jun 23, 2016
Hi Brinda, you may take some saunf, ajwain and methi seeds boil them in a water, sieve and then drink that water. It will help in increasing milk production. | Jun 23, 2016
thanks for useful info | Jun 22, 2016
ajwain saunf halem methi seeds also. drumstick leaves.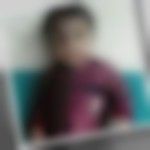 | Jun 22, 2016
thanks for ur guidelines | Jun 22, 2016
very very important tips | Jun 22, 2016
Important tips for all lactating mommies. | Jun 22, 2016
Helpful tips for all breast feeding mothers. | Jun 21, 2016
thanks...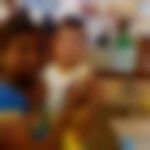 | Jun 21, 2016
thanks for information
+ Start A Blog
Top Babycare Blogs
Top Babycare Talks
Top Babycare question