Food and Nutrition
All you must know about bread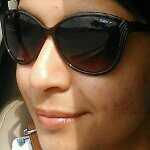 Created by Neha Saroha Updated on Dec 04, 2015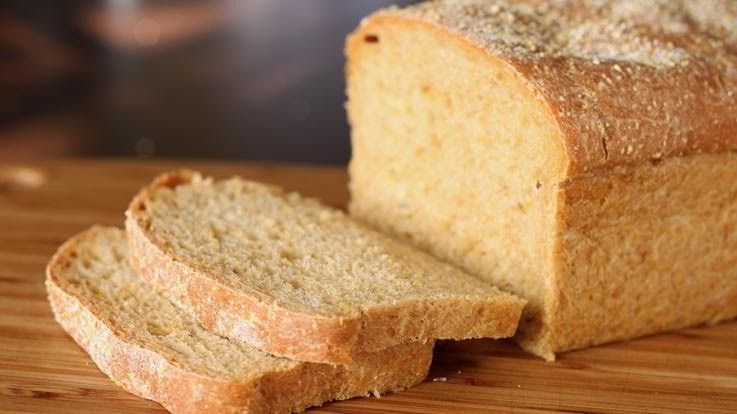 Our daily bread ....aptly called, as it is India's most popular, breakfast staple. I am talking about the bread slices which we eat, almost each day as a part of our breakfast. People consume it in various forms these days, namely, white bread, brown bread, atta bread, oats bread, multi-grain bread etc. Why is it become a common man's breakfast staple is probably because its easily available, its cheap (well atleast the non-fancy, white/brown versions), doesn't need much culinary skills to prepare, is very filling and compliments other foods well, like egg, meat, veggies, jam, butter etc.
 So yes, this post is about bread ....... well what about it .......thanks to our health experts and nutrition crackerjacks, we already know that white bread is bad, as its main ingredient is "maida" or all purpose flour, and brown bread is good, as it uses more fibrous "atta" or whole wheat flour. So we switched to brown bread and that was that. For years, I have been making the same mistake of blindly taking the brown bread to be healthy, until one day when I went ahead and checked the ingredient list on one of the popular brown breads available off the shelf.
 Both the "atta" and "brown" bread versions, list "maida", which they call wheat flour, as their first ingredient and "atta" is only 5%, rest of the ingredients are same as that in any white bread. A few questions come to my mind, with only 5% atta (that too allegedly), how is it supposed to give us any goodness of wheat or fibre?  If you just add 5% of atta, how is it possible to achieve the rich brown color ? Well, browse the internet and you would find that the brown color of the commercial bread comes from caramelisation of sugar or worse, a coloring agent. So, basically what we take to be healthy brown bread is just colored white bread, with minimalistic amount of atta. Also, we are still consuming the same amount of permitted emulsifiers, class II preservatives and taste improvers, which are nothing, but, different types of chemicals which are added to increase the shelf life of the product.
 Now class II preservatives by definition are : chemical preservatives such as benzoates, sorbates, nitrites and nitrates of sodium or potassium, sulfites, glutamates, glycerides and the like. The food standards regulations require that not more than one class II preservative should be used on one particular food item and in a specific proportion. Understandably, our commercial bread manufactures conveniently forget to mention the exact name or quantities of such additives in their products. Needless to say, some of these preservatives stimulate disorders like asthma or even cancer.
 Coming to emulsifiers, they are chemicals which prevent other ingredients in commercial food products from separating. They are also used to improve the texture and shelf-life of many foods found in supermarkets, from ice cream and baked goods, to salad dressings, non-dairy milks and burger patties. Scientific studies suggest that these ingredients are contributing to the rising incidence of obesity, metabolic syndrome, and inflammatory bowel disease by interfering with microbes in the gastrointestinal tract.
 
And finally, no bread packaging suggests the date of packaging, just the "use by date" stamping, done by manufacturer, so we never know how old the bread is.
Ummmm, appetizing isn't it ????
Well, I chose to write about this today, as bread has become the most loved and consumed breakfast for adults and children alike. No other packaged food is consumed in similar quantities or frequency, although, we have a number of other delicious and healthy, make-at-home breakfast options like upma, poha, dalia, roti, paratha, dosa, uttapam, idli etc ; but they lose to bread due to reason(s) stated earlier. So what is the solution, well I may suggest some, since I brought up the discussion, and rest of you are most welcome to add to it.
 1.Opt for any of the aforementioned ideas for your breakfast, if planned ahead they are as swift and easy to prepare. Even get children used to them. A little bit of prep in the night, will make putting up healthy breakfast,  the next morning, very easy. 
 
2.Local bakeries in your area may be manufacturing much more healthier brown bread, for a little more price but with a little less shelf life, which is a blessing, as you might then know that no preservatives have gone inside.
 
3. If not eliminate, reduce the number of days and ways in which you consume bread.
 
4. When buying commercial brown bread, try to get bread made with 100% whole grain, not something "made with grains" or "multigrain", as those versions maybe made with wheat, but that has been stripped off its outer fibrous coats of bran and germ. Also look out for grains in the bread slices themselves.
 
5. When buying "Atta" bread, always choose breads which list whole wheat flour as their first ingredient and that too in a larger percentage. Do not get fooled by "wheat flour" or "enriched flour" as that is simple maida.
 
6. Give a loaf of bread a gentle squeeze before buying. If it compresses way too easily, beware. The denser the bread, the closer you're getting to the whole grains you want. Bread, with more atta in it than maida, will be crumbly, a little rough and dry, and not hold its shape as well as a maida bread will. 
 
7. Try baking your own bread, there are tons of easy to do recipes available on the net. You can also flavor home-made bread with herbs, garlic etc., and use only atta to bake it. I am still to try this, but would definitely update the blog once I do.
 So, the next time you are thinking of breakfast, before reaching out to that appetizing looking loaf of bread, think about what other choices you have or if you must, be bread-wise.
Kindly
Login
or
Register
to post a comment. | Aug 02, 2017
that was quite information. thanks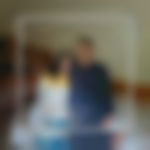 | Aug 01, 2017
thanks Neha for ur article, it's really an eye opener article..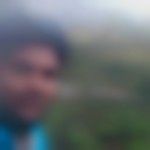 | Aug 01, 2017
very good information | Jul 29, 2017
thank you for the advice | Jul 29, 2017
Nice information. Thanks to Neha Saroha & Preeti Sheetal.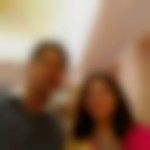 | Jul 28, 2017
very informative and useful... thank you so much Mam...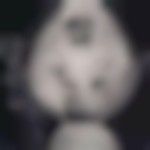 | Jul 28, 2017
Thanku so much Neha Saroha for raising such a topic... will eagerly wait for your upcoming blogs.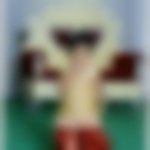 | Dec 13, 2016
useful info | Dec 17, 2015
very informative. I totally agree on everything written here. given below is a very good recipe tht I use for making bread ay home : 2 cups finely ground wheat flour 1 tsp dry yeast salt as per taste 1 1/2 tsp sugar lukewarm water to knead dough 2 tbsp oil method: take yeast n sugar in a cup. add 1/4 cup lukewarm water. give it a light mix cover with lid n keep aside undisturbed for 15 minutes. after 15 minutes the yeast will get bubbly n double in volume. this means tht the yeast has activated correctly. now take the wheat flour n salt in a vessel n mix well. make a well in the center. add the yeast n mix well. add the oil n mix. then add lukewarm water slowly n knead into a very soft sticky dough. keep kneading the dough lightly for five minutes. add oil to ur hand if atta sticks. put this dough into a greased bread tin. cover with damp towel n keep in a warm place (I keep in my microwave or oven). also place a cup of hot water besides the tin. after an hour take out the damp towel else the dough might stick onto the towel when it rises fully. the dough will take couple of hours to rise. once it rises fully bake in pre heated oven at 250 degrees. for 30 mins put on the lower grill only. then put on upper grill only for another 2 to 3 minutes or until the top is light brown. unmould once cool n cut into desired size slices. add a little ghee on the outsides for better flavour. note - as this is pure wheat bread the texture will b a little dense as compared to what u get in the stores. if u want fluffier bread then u can use half maida n half wheat flour.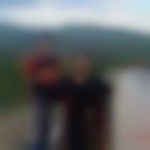 | Dec 16, 2015
Very useful information | Dec 13, 2015
thankz neha ,i always use bread for breakfast as you said use to get and use but now i think i should go to our old traditional way of making breakfast as we can have roti,dosa,or idli. | Dec 12, 2015
Thanks! I have always wondered about this! Request you to upload how to bake bread at home easily asap. Please try to include microwave recipe if possible, as the regular oven available here in Poland will not be there in India. | Dec 10, 2015
Very informative. Good amount of time spent for this article. Great work | Dec 09, 2015
Thanks Neha for this useful insight into the mega bread world.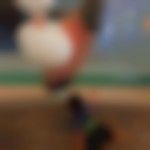 | Dec 07, 2015
Thank you so much Neha for sharing such a very useful information for everybody... | Dec 07, 2015
Hi Neha, That was a cool investigation. Appreciate ur efforts in it n thanks fr sharing the info with us. Willdefinetely check the bread n its ingre frm nxt tym on. thanks ! | Dec 05, 2015
Thanks a lot... It is quite informative... Will notice next time onwards.. But do update how to prepare bread at home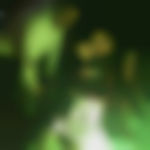 | Dec 05, 2015
That was a much needed information | Dec 04, 2015
Thanks for such useful information... It changed my view towards bread | Dec 04, 2015
Yes. It's very true info. After knowing this I learnt how to make breads n I bake my breads at home only. N now I m teaching too. | Dec 04, 2015
V Useful information | Dec 04, 2015
Good job Neha! Thanks for sharing such useful information. Despite of having known the ill effects of refined flour and other ingredients , we end up ignoring it and finally adding a loaf of bread or two to our cart habitually. Keep writing!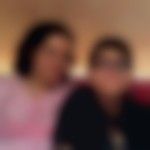 | Dec 04, 2015
Good information on bread... we have to remember this tips when we buy bread...
+ Start A Blog
Top Food and Nutrition Blogs
Top Food and Nutrition Talks
Top Food and Nutrition question

{{trans('web/app_labels.text_Heading')}}
{{trans('web/app_labels.text_some_custom_error')}}
{{trans('web/app_labels.text_Heading')}}
{{trans('web/app_labels.text_some_custom_error')}}