Parenting
Are you Over-Parenting? - Impact on Child, Signs of Over Parenting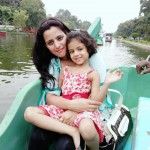 Created by Nidhi Sharma Updated on Nov 17, 2019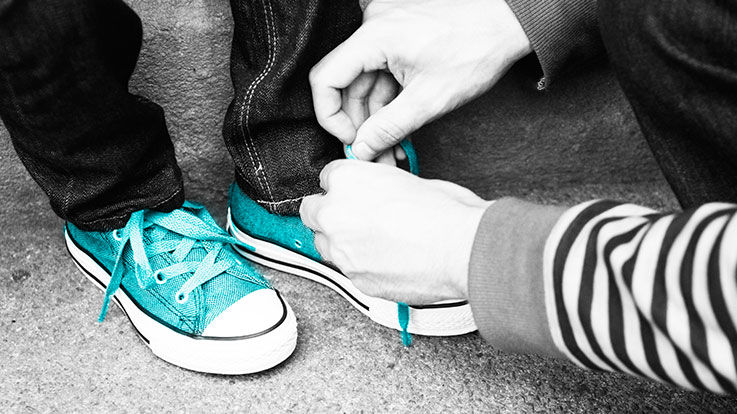 Parenting is an art that requires our hands on dedication, as you are responsible for your child. As a parent, you are responsible for raising your child, and supporting her physical, emotional, social, and intellectual development.
Parenting skills vary from parent to parent. Some of you may adapt to your child's needs immediately when she is born, and some of you may take time. As a mother you do everything to keep your child happy, healthy and safe. But then, at the same time a question pops up in your mind – how much Is too much? Where do we draw the line between parenting and overparenting? Read on to find out!
What Is Overparenting?
As a parent, your child's physical and emotional wellbeing is always at the top of your mind. But have you noticed yourself hovering around your child too much? Do you find yourself rushing to tie his laces for him when he takes a minute longer, or do you run to pacify him in the middle of a cricket game where he scrapes his knee? You might need to take a step back, because these are signs of overparenting.
Taking charge of (and not just guiding) every decision of his, and rushing in to protect him from every little mistake (that he can potentially learn from) is overparenting
If you don't allow for deviations from normal, and scope to learn from errors, your child's development is hindered
How Do I Know I am Overparenting?
Here are some tell-tale signs of overparenting.
You hesitate to give your child responsibilities:You start to worry that your child won't do the task the way you want it done, or you're anxious that he will tire himself out doing it
You have endless arguments with your child: Do you find yourself squabbling with your toddler about not eating the fruit in his snack box, or your tween about getting a haircut? This might mean that your expectations are way too high
Your child's failure upsets you too much: When your child has lost that coveted prize for the painting competition, does it upset you? It might be time to take a step back
You're too disappointed about unmet expectation: Did you want your child to like ballet? Or did you want him to take to the swimming pool like a fish? And when it didn't happen, were you crushed? Again, this might be a sign of overparenting
You're throwing tantrums: Do you constantly fight on your child's behalf? With that friend's mother because he took your child's favorite pencil, with the teacher because your child wasn't in the Annual Day play – just to name a few. Throwing tantrums on his behalf is a clear sign of overparenting
What Impact Does Overparenting Have On My Child?
Overparenting (also commonly called Helicopter Parenting) has the reverse effect of what you desire. Your child's development takes a beating because of the constant attention that he doesn't need. Here are a few ways in which your child is affected by overparenting:
Lack of self-confidence: If you're always doing things for your child instead of letting him do them himself, he's probably going to lack self-confidence as he grows upg
Low self-esteem: Constantly micromanaging your child's choices and decisions can send a message to your child that she's not capable enough to do things on his or her owng
Fear of taking risks: If your child has always been in your shadow, there's a good chance that he will be afraid of taking risks later in lifeg
Fear of failure: A child who has been sheltered from failure by a parent who is over-involved at every step has a natural fear of failingg
No connection with himself: When your child has constantly been told what to do, what he is capable of and what he's not, has things done for him, and not given the opportunity to make mistakes, he doesn't build a connection with himself. He doesn't know what he truly likes or dislikes, and what his strengths and weaknesses areg
Depression: Low self-esteem and confidence can possibly result in depressiong
How Can I Stop Overparenting?
As a parent, you have your share of anxieties and insecurities, which lead to overparenting your child. You can, however, avoid this through some practice:
Work on your own needs: Many a time, overparenting is a result of not meeting our own emotional needs. And the best way to do this is by doing something for yourself
Don't overindulge your child: While your child's wellbeing is your responsibility, don't confuse true needs with indulgent wants. Your child needs your love and attention. Don't go overboard with demands and rewards
Let your child take responsibility at home: Don't do everything for your child. Allow him the opportunity to wash his plate after a meal, sort out his laundry and clean his room. You'll be surprised how he thrives with encouragement
Let him make mistakes: When your child takes up a task and makes a mistake, be there for him. Offer support and empathy, and don't resort to an "I told you so" followed by doing the task yourself
Overparenting leads to a child without individuality and a serious lack of self-respect. Take a step back, give your child the wings to fly and watch him soar.
Did you find our blog on overparenting useful? Do you overparent your child or do you know someone who does? Please do share your thoughts, views and feedback with us in the comments section below!
This content has been checked & validated by Doctors and Experts of the parentune Expert panel. Our panel consists of Neonatologist, Gynecologist, Peadiatrician, Nutritionist, Child Counselor, Education & Learning Expert, Physiotherapist, Learning disability Expert and Developmental Pead.
Kindly
Login
or
Register
to post a comment. | Oct 20, 2019
L | Sep 11, 2019
These days parents are so much protective for there kids | Sep 11, 2019
Very nice article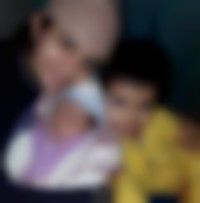 | Sep 11, 2019
yyluyke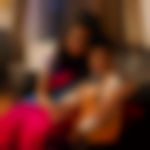 | Sep 11, 2019
This article of yours is really very helpful and a perfect way to compare the actual behavior | Sep 07, 2019
helpful article.... thanks | Jun 27, 2019
very good artical for parents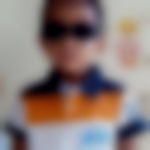 | Nov 20, 2018
thanks for important information | Aug 31, 2018
I am thoroughly confused as to how to reMove her low self confidence | Aug 31, 2018
thanks for the article.. it's really helpful... somewhere down the line unknowingly I have over protected my daughter ....today she lacks self confidence... she is 3. 5 yrs old... I want to enrol her for swimming and dance classes but she is very scared of going to such classes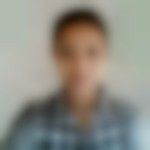 | Apr 06, 2018
mere baby ke face pr bareek bareek dane ho gye he any home remedy?? | Feb 21, 2018
my daughter keeps on nail biting. pls help me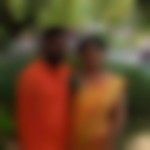 | Feb 20, 2018
It's very useful.....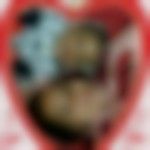 | Feb 20, 2018
useful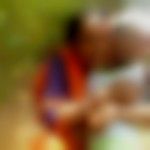 | Jul 10, 2017
how to know we are overparenting..... ? | May 31, 2017
Parenting is an Art! so never over do it. You need to know the balance between caring and Pampering. | May 31, 2017
Kids will never listen to you, but will always imitate you. They are great imitators. so do what you expect them to do in front of them. Tie your shoes and let them tie their shoes. Eat in front of them. so they can watch and imitate. Never force feed them, it always backfires in big way later. | May 30, 2017
it's helpful.... | May 26, 2017
i guess i have made this mistake with my 6 + yr old son. now he is dependent on me for every decision which really upsets me and despirately want to change. pls advise | May 25, 2017
really informative article , thanks 4 sharing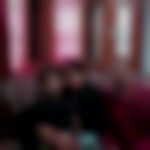 | Apr 24, 2017
I think it's very good and helpful suggestions fr me.... thanx a lot | Mar 25, 2017
My concern is my daughter does not eat until she watches her favorite videos of mobile. while eating she needs mobile pour some suggestions making her eat without mobile I tried keeping her busy in colouring while eating but didn't worked everytime.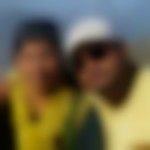 | Feb 20, 2017
thank you... will definitely keep that in my mind.... | Feb 11, 2017
hi there!! for moms who are unable to make the kids eat..... here's the mantra..... firstly allow your child to sit beside you n have food from your plate but a bit side I mean divide his part of food n encourage him or her to eat ...no matter how much mess they make ....or time they take secondly n slowly give them little amounts of food to taste .....n eat by themselves.... start with their favorite one..... n give compliments n encouragement..... initially it takes lot of patience n time for mothers but this really works.... coz it's my experience with my 4 years daughter...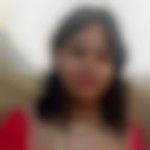 | Feb 07, 2017
yaa also I m facing d same problem ...I m a working mother and unable to Serve lunch ... at dinner I feed him he eats well but from school his lunch is back untouched and even at noon he is not taking his food ..please suggest something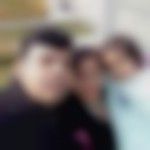 | Feb 07, 2017
Thanks for sharing such wonderful message with us. on most occasions, we as humans err without knowing that we actually did. May be we are so burdened with our work, or relationship or any other thing that revolves around our lives that we don't see the cause of our failures. And, yes, this affects our parenting too. so, I truly agree with your point that we should not over do with our children.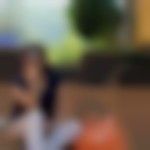 | Feb 02, 2017
Very useful message and thanks for your suggestions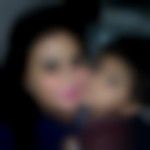 | Jan 27, 2017
Hi monika ... on a regular and casual basis ask your children to do small tasks which they can perform or at least they can try.. initially they may mess up with lot of things but eventually they will learn if you guide them by helping and correcting them.. Also I feel we should not force them but it should be very casually done | Jan 19, 2017
I agree to this. My daughter is 4. 5 years old so I would like to know what tasks are there that she can do by herself .. she brushes herself in my observation ..she can wear her jacket and zip up ..she can wear her socks and leggings ..still she doesn't eat her food properly doesn't finish it i hv to feed her.. I hv a 11 months old son also so I hv to feed him also..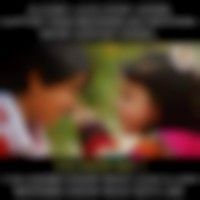 | Jan 16, 2017
thank u | Jan 15, 2017
As a parent I do agree that this is the correct time to make the child do the basic things on his own like wearing clothes, combing hair etc. | Jan 13, 2017
I agree... I beleive that children should do their things on their own. We as parents must allow them to grow explore through different learning experiences.... I have started doing that and it works..... good luck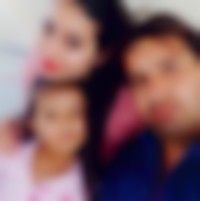 | Jan 11, 2017
good one.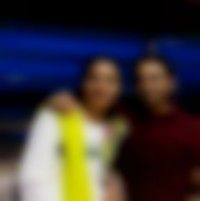 | Jan 11, 2017
let it be late to school one day but next day they will try to do fast as they will be more worried. I have tried it with my kids.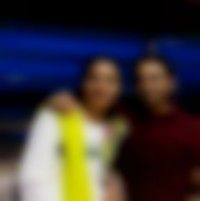 | Jan 11, 2017
Hi, I agree to this subject of over parenting. I always try to make my daughters do their work by themselves such as my younger daughter started taking bath by herself ,wearing clothes and combing her hairs neatly when she was 3yrs old. Im involving my elder daughter in kitchen for chopping vegetables. My younger one use to mess the home but nowadays I taught her that princess keeps there home neat nd as a result she wants to be like princess nd tries to keep her things on place. Its very imp to make our kids self dependent atleast they could do there own work nd try to help us too. | Jan 11, 2017
very nice article. I guess all of do over parenting for our first child. information will help us.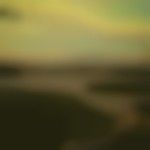 | Jan 10, 2017
What's the right age for us to direct kids to have their meal on their own? | Jan 10, 2017
This is a very good article. I feel our kids have to grow freely and have the opportunity to open up, and not always be dependent on someone.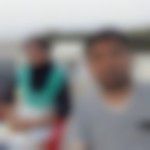 | Jan 09, 2017
May be I think sometimes I do over parenting .... some times its to save time as it's getting late for school..... May be I am over protectively
+ Start A Blog
Top Parenting Blogs
Top Parenting Talks
Top Parenting question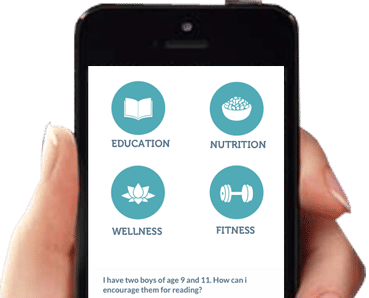 Download Parentune App
Please enter a valid number

{{trans('web/app_labels.text_Heading')}}
{{trans('web/app_labels.text_some_custom_error')}}
{{trans('web/app_labels.text_Heading')}}
{{trans('web/app_labels.text_some_custom_error')}}