Parenting
Health
Food and Nutrition
Why Do Babies Develop Cancer? - Factors that May Cause Cancer in Your Babies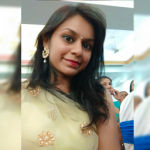 Created by Urvashi Shah Updated on Feb 04, 2020 Cases of cancer spreading to new born and even young children are on the rise which makes us raise one question - Why do babies develop cancer? Is harmful environment, stress, toxic baby foods are only respobsible for it?
Factors that May Not the the Only Responsible for Childhood Cancer ?
Stress - Babies can develop cancer because they have serious stress during early childhood or even before they are born. But stress alone isn't the only cause for cancer in babies as there are many other factors responsible for the same.
Harmful Environments - A baby is also exposed to severe toxicity which leads to toxic chemicals entering in to the blood stream. Thus, even an unborn child cannot be considered healthy in this world which is surrounded by pesticides and various pollutants which the mother is directly or indirectly ingesting while the baby is in her womb. 
Toxic Foods - Food also contains a plethora of chemicals which get trapped in the mother's body and then passes on to the child in the womb. Even a new born can get the chemicals transferred in him/her as he/she breastfeeds from the mother. These chemicals impact the liver functions and the ability of the mother to detoxify the blood, which also means that she cannot keep the child toxin free as it is growing in her womb.
Other Factors That May Cause Cancer in Babies
These may be responsible for causing cancer in your newborn babies if infant not cared properly in that duration. 
#1 Vaccinations
Apart from the other reasons, even vaccination is the cause for cancer in babies. If children are prevented to detoxify naturally by going through childhood illnesses which naturally create immunity toward the disease, these children that have been immunized have a higher risk of developing cancer later in life and sometimes quite early in life, like blood cancers, leukaemia.
#2 Lack of Breastfeeding
Another reason for a baby to develop cancer is breastfeeding. Studies show that those babies who haven't been breastfed are more likely to develop cancer. So it is important to breastfeed your child and you can continue doing so for as long as you want.
#3 Baby Foods
Certain kinds of foods that a child is exposed to can create allergies, leading to chronic inflammation, which is a precursor for cancer. Milk products are one of the food items that can cause cancer in a baby if he/she is lactose intolerant and the mother supplies more of the same to the child.
If more of formula food or milk is offered to the baby who is already suffering from lactose intolerance, the child will have a chronic inflammation in the gut that can affect various parts of the body and create excessive amounts of white blood cells to combat that, which can then overdo the bone marrow, healthy blood production, and lead to immature cells, immune cells, which then can transform up as leukemia.
#4 Unfiltered Water
There are unnatural additives in drinking water from the tap which young children and toddlers shouldn't be exposed to as it contains fluoride. Fluoride in large amounts can be poisonous, can damage the teeth and it is a carcinogen and can cause cancer. Make sure that your child doesn't have tap water and is rather given filtered water right from the beginning.
#5 Umbilical Cord
Most people aren't aware of this common reason that is cutting or clamping the umbilical cord between the mother and child as soon as it is born instead of waiting for up to sixty minutes until the umbilical cord stops throbbing is also another likely reason for cancer to develop in a baby. Waiting for these sixty minutes before cutting the cord means that the blood is constantly circulating between the mother and the child and back to the mother through the placenta. The blood is filtered in the placenta where all the toxins and waste products occur during the birthing process are eliminated.
This will ensure the blood of the child to be completely clean and well oxygenated. So this often leaves large amount of toxic substances in the tissues of the baby which in turn can lead to inflammation and later on turn in to cancerous growth.
These are the possible reasons why and how a baby can develop cancer. So make sure that you feed your baby the right and healthy kind of food products and also not expose him/her towards any chemicals or smoke or other harmful substances.
This content has been checked & validated by Doctors and Experts of the parentune Expert panel. Our panel consists of Neonatologist, Gynecologist, Peadiatrician, Nutritionist, Child Counselor, Education & Learning Expert, Physiotherapist, Learning disability Expert and Developmental Pead.
Kindly
Login
or
Register
to post a comment. | Feb 02, 2020
:furt,free5thexzz. O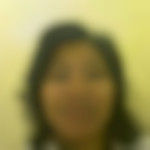 | Jan 29, 2020
i was diagnosed with Herpes for 5years i lived in pain with the knowledge that i wasn't going to ever be well again i contacted so many herbal doctors on this issue and wasted a large sum of money but my condition never got better but i was determined to get my life back so one day i saw mr tom's post on how Dr abaka saved him from the virus with his herbal medicine i contacted Dr abaka via mail and we talked on the issue i told him all that i went through and he told me not to worry that everything will be fine again so he prepared the medicine and send it to me and told me and i used it,after 14/half days of usage I went to see the doctor for test ,then the result was negative,am the happiest person on earth now. am a living testimony of his work. thanks to Dr abaka God bless you. You can reach him on drabakaspelltemple@gmail. com whatsapp/call:+2349063230051.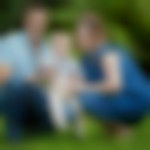 | Jan 25, 2020
HOW I GOT MY EX HUSBAND BACK WITH THE HELP OF REAL AND EFFECTIVE SPELL FROM DR Osasu My name is Olivia Jayden, I never thought I will smile again, My husband left me with two kids for one year, All effort to bring him back failed I thought I'm not going to see him again not until I met a lady called Jesse who told me about a spell caster called Dr. Osasu , She gave me his email address and mobile number and I contacted him and he assured me that within 48hours my husband will come back to me, In less than 48hours my husband came back started begging for forgiveness saying it is the devils work, so I'm still surprise till now about this miracle,i couldn't conceive but as soon as the spell was cast,i became pregnant and gave birth to my third child,if you need any assistance from him you can contact him via:email: drosasu25@gmail. com Or WhatsApp or call him now: +2347064365391 . Dr. Osasu also cures: 1. HIV / AIDS 2. HERPES 1/2 3. CANCER 4. ALS (Lou Gehrig's disease) 5. Hepatitis B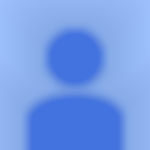 | Feb 06, 2018
do you have any scientific basis behind this artical? any study which shows vaccine can cause cancer?? umbilical cord is cut after 30 secs not mins and this is done to prevent anemia in child. please don't write such kind of information with out detail research on public forum , it will create unnecessary fear in public mind.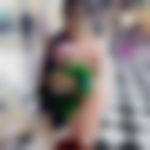 | Feb 05, 2018
what are government vaccination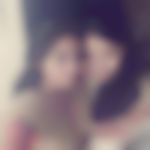 | Feb 05, 2018
nowadays private doctors suggest too many vaccines and government suggests very few vaccines which is mandatory fr babies.. i always feel that government suggested vaccines are better and personally i suggest mothers to avoid packed or tinned supplements... Go for small variety millets upto age of three.. Breast feeding mothers try to have 20 pods of blackpepper daily (i follow that)and no cancer cells ll attack you n ur lil boo... Not even in future.. i daily have pepper which has really good effects on my health n my baby too.. First it ll be lil tough fr u to follow. After a week chewing on it will turn easier... Body has natural way of defense mechanism against all diesease... So its in our hands to bring our toddler healthier.. As they grow up somehow they ll be introduced to junk foods etc... But tricking them and making them consume pepper will do wonders and their longitivity is increased.... | Feb 05, 2018
very useful information! thanknu so much for sharing it!
+ Start A Blog
Top Parenting Blogs
Top Parenting Talks
Top Parenting question