Food and Nutrition
Baby Weaning Food Guide: 7 to 12 months Created by Puja Sharma Vasisht Updated on Sep 29, 2019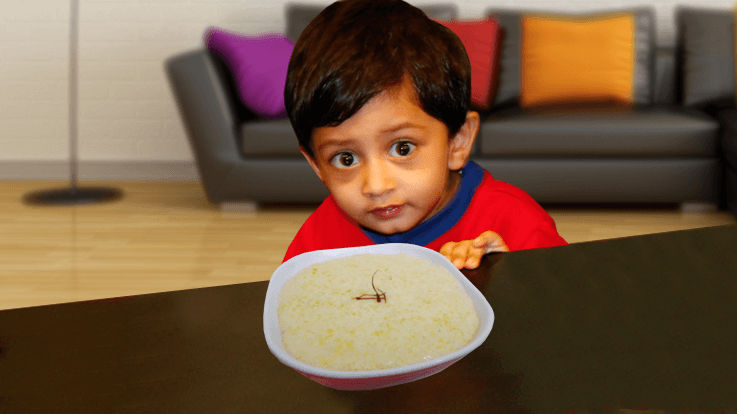 Slowly your child is learning to chew and has started sitting. Tooth eruption may have also started.  You can start experimenting a bit m ore with his food. Add a spoon of butter/ghee/oil to your little one's dish. Rice is one of the least allergy giving cereal. In pulses, moong dal or green gram dal is best tolerated among infants. There are certain foods which can cause allergy in your little one. Be carful before offering these to your child. These are soybean, egg white, cow's milk. 
7-8 months
Now you can start with vegetables and pulses. You may add well cooked vegetables to mashed potato or to thin khichri.  Other options are dalia, dal, curds etc.
How much-  starting from 2-3 spoons it can be gradually increased to one katori. Along with 2-3 feeds of milk , 2-3 katories of weaning food can be given in a day.
Consistency: Keep to semi solid only. Thickness can be increased depending on infant's tolerance.
10-12 months
Whole eggs including the egg white, meat, all vegetables (excluding peas, corns which can cause choking) and fruits can be given. Now you may give, scrambled egg, soft boiled egg, or  custard. Well cooked shredded meat can be added, after consultation with your paediatrician. Chopped fruits and vegetables can be given raw or cooked.
How much – one egg can be given. Fruits and vegetables can be started with small amounts. Increase the amount gradually.
Consistency -The infant is able to bite and chew now. Consistency can now be semi solid and solid for soft fruits and  vegetables.
By the age of one, infant should be introduced to family food and given the concept of eating with everyone. Ideally, baby should take 1-2 meals with family.
Here are some
Do's of weaning
1)    Introduce only one food at a time. Let the child develops a taste for it in few days. 
2)    Give small quantities of food and then gradually increase the amount. Consistency would start from liquid, semi solid and then come to solid
3)    Introduce variety in child's diet, as she may get bored of sameness. The more variety child is exposed to, the lesser fuss they would have towards food in future. More variety also means a mix of nutrition.
4)    Slowly children appreciate different colours, shapes and texture. This can be introduced to child's diet to make it attractive.
Don'ts of Weaning
1)    Do not Force feed the child. If the child dislikes a particular food, remove it and re-introduce later.
2)    If the child still dislikes that particular food, don't feed it. No food is indispensable and some substitute can always be given.
3)    Do not give very spicy food to the infant and avoid fried foods too.
4)    Do not show your personal dislike to a particular food as the children tend to follow their parents' likes and dislikes.

Disclaimer: Exclusive Breastfeeding is best for babies for the first 6 months. Breast milk provides the ideal balanced nutrition and protection. However there maybe individual instances where introducing first foods maybe required depending on the child's needs and issues related to mother's milk supply. Please consult a pediatrician to make a more informed choice.
Kindly
Login
or
Register
to post a comment.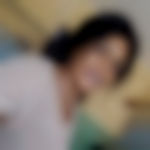 | Nov 28, 2019
My son is not eat anything I don't no why | Jun 03, 2019
tamil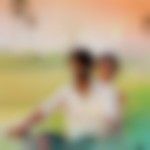 | Sep 27, 2018
my daughter is not eating anything and getting vomiting | Sep 17, 2018
rat ko bar bar uthta h milk pine k liye kyaru | Sep 17, 2018
mera beta b 6 months ka h me use cerelac apple puri n dal boiled khilati hu | Jul 27, 2018
tku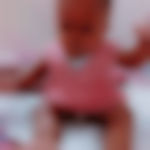 | Jul 14, 2018
thanku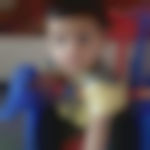 | Oct 04, 2017
hi meri beti 8 month ki h night m hr adhe gnte m uthi h dudh pine to m kya Kru ki wo km feeding kre.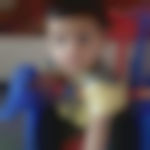 | Oct 04, 2017
hi meri beti 8 month ki h night m hr adhe gnte m uthi h dudh pine to m kya Kru ki wo km feeding kre.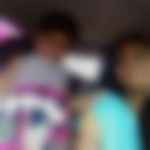 | Aug 11, 2017
thank you :) am very sad because I've got two small ones . elder is Two years old and she always refuse to have any kind of food . While I take time to look after the elder ,my younger one gets rejected. hmm I dunno how to tackle my present situation .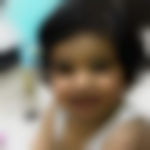 | Oct 28, 2016
my daughter. .who has completed her 9th month recently, she was eat banana .Apple pure. nd veg khichdi nd soup easly... but nowadays. she shows her non intrest in these. food.. she only want feed evtytym... so pls guide me how I tackle her nd tell me pls some recipes except dalya. kjichdi. upma.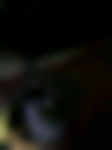 | Aug 16, 2016
my 1 year old daughter is a fussy eater... She does not open her mouth for anything I offer. ,so no question of like or dislike... i force feed sum porridge.... she is 7 kg now,birth weight was 2. 5... Plz suggest how to handle such little ones | May 05, 2016
Hi, my baby is 8 months old she enjoys food but whenever she eat solid she vomits please guide hiw much quantity I shud give her in whole day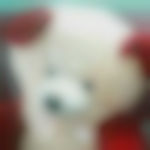 | May 05, 2016
Sathiya Priya Govindarajan
Hi... My baby is 10 months old... He is eating solid foods... But not interested in milk he is not at all having one glass milk in a day... Weather milk is important to take? How can I give him? Can I add Horlicks likes something suggest me...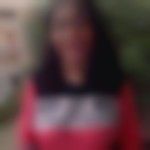 | Apr 13, 2016
@Pooja,Hi,you can support the baby well in a little upright position, avoid rest position while feeding him. You may start with little amounts and gradually increase the amounts.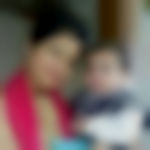 | Apr 13, 2016
My son is 9m old nd he take out his food wen i fed him in sitting position nd cries alot while eating. Very rarely he eats widout crying bt only in rest position. Im worried.. Im trying to make him sit nd eat bt he has no interest in eating. He wants only milk. Plz help. Bt he is very active child. | Apr 09, 2016
Hi,My son is 2 years old. He doesn't like curd at all. He cries when I feed him with curd. How Can I feed curd to him.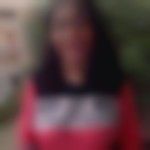 | Feb 02, 2016
@Kamalpreet, Hi, yes you may give him freshly set at home curd. | Feb 02, 2016
Hiii, my son is 8month old. Can i give him curd in these winter days.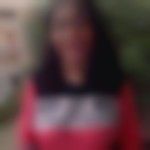 | Dec 17, 2015
@Aditi, Hi, you can start with small amounts in thin consistency. If it suits your baby, then you may continue. | Dec 17, 2015
My son is 8 mths old can I give him oats porridge?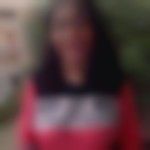 | Dec 16, 2015
@Amruta, Hi, you can try natural flavours of elaichi, saffron or dates. You can even give milk in porridge or as kheer or in curd form.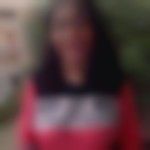 | Dec 16, 2015
@Mary, Hi, you can gradually replace her breast feeds with weaning/complementary foods starting with once to a maximum of three solid feeds per day. Again the amount of solids can be increased gradually. | Dec 16, 2015
My baby is 10 months old now. She does not drink milk at all. What shall i add to milk so that she will start drinking? | Dec 16, 2015
My baby is 7 month old but she still breastfeeds.... she eats only little solids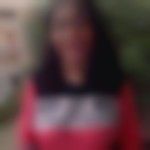 | Oct 28, 2015
@Ramya, Hi, weight wise you don't need to worry, she is doing well. You may offer her more variety. More fruits, stewed can be given. Similarly for cereals you offer porridge of other cereals like suji, sago, ragi etc. | Oct 26, 2015
My baby has stopped taking enfamil from past one week which she used to take about 250 ml a day followed by one solid food(rice poridge with veggie) and on breast milk once i come from office. Should i be worried about this? Also she started disliking First byte rice n daal which she used to eat earlier. She used ot like mashed bananna, apple and pappaya earlier. Now she doesnt eat any of these. She is 7 months old and about 6. 5 kg(her birth weight was 2. 4 kg). should i worry about this?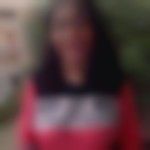 | Oct 08, 2015
@Vishavdeep, she seems like a fussy eater, please post your query in nutrition corner for tips | Oct 07, 2015
Hi, my daughter is 3years 5 months she never happily had her meals. She doesn't eat fruit and she doesn't like to drink milk. Wat should I give her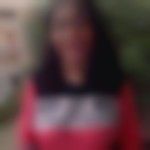 | Sep 30, 2015
@Binal, Hi any biscuit is generally maida based, which is not very nutritious or suitable. However, if you are travelling or not at home, these can be used for their convenience. | Sep 29, 2015
Can i give parle-G biscuits to my 9 month daughter with milk? | Sep 29, 2015
Good blog. But, about the breast feed I think there is something wrong as the child only takes 2 spoons so feed only 4-5 wont help. She or he will need that as per his or her needs only.
+ Start A Blog
Top Food and Nutrition Blogs
Top Food and Nutrition Talks
Top Food and Nutrition question