Parenting
Joint family -- a boon for both mom and child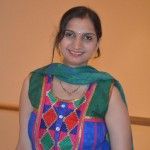 Created by Arika Tiwari Updated on Aug 24, 2017
Nuclear families come with their own benefits, perhaps the biggest being a sense of independence. However, the very things that we could count on while being part of a joint household in terms of help and support are those we now seek outside, and at considerable expense. Living and growing up with different family members offers a wealth of knowledge, security and experience.
What Are The Benefits Of Joint Family System?
So here, I would like to highlight the benefits of being a part of a joint family-
Add value while saving money: Being a working parent, you probably opt for day-care services to care for your child while at work. Living in a joint family can help cut down on this cost significantly, while giving the reassurance that your child is definitely being cared for in the best way, by family and in a home environment. The money saved on day-care expenses can also be invested in mutual funds/SIP towards your child's future!
Special time for self-care: You can have time to care for yourself and spend it peacefully whether it is in a beauty parlour, gym or yoga classes or a party. When you know there is someone at home who is more experienced than you, you will be least worried about your child. Women who have time to relax and take care of themselves make better mothers and wives!
Assisted development: In nuclear families, children usually spend most of their time with mom and dad. A common scene is one or both parents coming home tired at the end of a day's work, often too tired to talk or play with their child. This could affect your child's emotional and physical growth adversely too, for example by causing delayed speech development. While living in a joint family, you would not require a speech therapist for speech delay as your child will have enough people to talk to him/her rather than only you and only your partner
Safe environment: Living in a joint family offers your child a lot of physical and social security. Whenever your child needs a change, you need not send him/ her over to a friend's home, as in a joint family your child will be able to interact with all kinds of people of all age groups
Helping fussy eaters: While eating daily meals together with other family members, your child will grow to appreciate food differently seeing different people eating and enjoying different types of food, rather than eating less while just watching TV and mobile games for company
Gaining traditional and cultural knowledge: Growing up with our grandparents and aunts and uncles provides exposure to the wide experience of elders and their collective knowledge, which will not only help our kids but ourselves as well to learn new things whether it's about food, health, traditional remedies and know-how like Nanima ke nukse etc. This provides invaluable experience and knowledge which helps our children view themselves and the world differently and perhaps one day they can pass on the same understanding to their children too!
I can understand it's difficult for most ladies to adjust with their in-laws and relatives, but if we can compromise a bit, there will be more advantages for you and your child. I sincerely hope that you take this article positively and highlight a more positive aspect of being a part of a joint family.
Did you find Arika's blog on the benefits of living in a joint family useful? What is your experience of living in a joint family? Do leave your comments…. We love hearing from you!
Kindly
Login
or
Register
to post a comment. | Sep 04, 2017
saraneet may be m not into ur situation so could not understand properly . u sud talk to ur mother n law if ur worried about her behaviour n ur kid may be communication could help.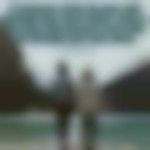 | Sep 03, 2017
Priyanka Ranjan u don't known my mother in law intension... She wants my daughter with her all time even sleeping time at night... That I can't do because in in laws home my support is my daughter only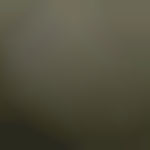 | Sep 02, 2017
true. all these are just talks... the reality is totally different. Joint family brings lots of home responsibilities. Grandparents feel we just have to fulfill them and they will take care of the child. | Sep 01, 2017
saranJeet u r being kiddish its like situation where a kid want to have own toy with him only. small kids are very cute so everyone in the family wants to play and spend time especiaĺly grannis. you should think the other way if some in ur family is taking care of the baby then ur lucky . u will have time for ur work n even u will get time to rest as small kids do not sleep properly at night. mom n child relation is so precious none can take mom's place. For entire day m out of home as soon as I reach my kids give me warm welcome. so don't worry have little patience enjoy the time with ur tiny kid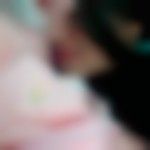 | Aug 31, 2017
my case is also the same... living in big joint family but no one gives time n care... only I knw hw I manage things I do my house chores when my BAby's sleeping n doesn't expect frm anyone to come n sit with my LO so that I can tk bathe n do other works... sb shock ho jaate h sunn k ki even daada daadi doesn't care n says we r not bound... really a worst feeling...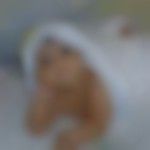 | Aug 31, 2017
Sarneet Kaur just enjoy it. definitely mom n baby bond is something none can steal it. it's so special. I had to leave my job cos none were able to give the care needed for my DD. of course saying is easy but being in situation n handling ppl is difficult.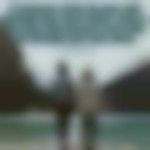 | Aug 30, 2017
In our joint family, members have silent fight of taking care of my daughter.... Everyone wants my daughter to be with them... I also had left my job so I also want my daughter with me, only when she is sleeping I try to finish my work.... But everyone at home let me feel mother is not much important for a child when they live in joint family... My mother in law want my child to be with them always very rarely she left us alone... She always try to impress her so that she will love to be with her dadi... I feel shy to impress my daughter with action song and dance in front of my in laws and no alone time with her... So sometimes I feel I will loose her love... She wants me only when she want mother milk that's all... So how joint family is good in my case? | Aug 29, 2017
very true.... being in a joint family has its own benefits and comfort.... i cant even imagine being alone in future.... and what my daughter is learning from her grandparents.... i may hv not been able to teach her..... a little adjustment and a little compromise is actually a Family.... i believe | Aug 28, 2017
leaving in joint family is of course a better option wen both husband and wife are working. The little kids at least have a feeling of security and love. working parents do not have enough time to spend with their kids it develops a feeling of being ignored in kids. money can buy numerous toys baby sitter will do there job but love of grandparents and feeling of being important no one else can give.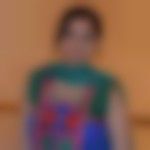 | Aug 27, 2017
Yes Kruti, if other family members have no attachment with the baby and doesn't help at all then definitely there is no fun staying in a big f family. But in most of the families, grandparents are atleast supportive and love their grand children.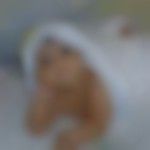 | Aug 27, 2017
I dnt think so.. even if u r in joint family, if u r with someone who dnt offer help to u in taking care of baby it's a waste. | Aug 27, 2017
So truely said Arika.. .. Joint family is a boon. ... we are just 2 of us ...and finding it so so difficult in bringing up my daughter. everyday she wants to go to her friend's place... as she is bored of us. Basically she is missing people in her life... so once she is out of the house ..does not want to return back home before she is exhausted..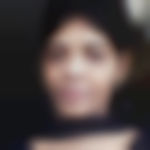 | Aug 25, 2017
nice description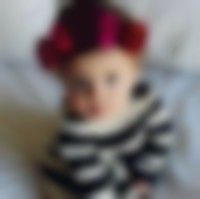 | Aug 25, 2017
me nd my husband both r working. we go to our work place without any tension as our baby stays with her grandparents.
+ Start A Blog
Top Parenting Blogs
Top Parenting Talks
Top Parenting question