Parenting
Branding my child and other parenting follies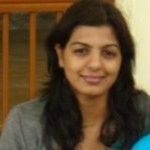 Created by Neetu Ralhan Updated on Aug 06, 2014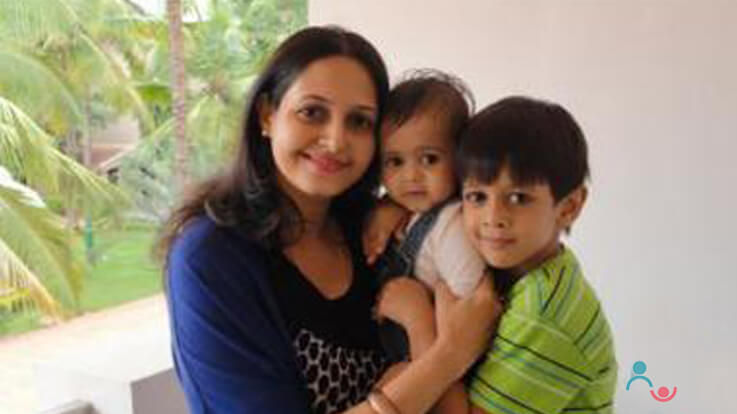 Mamma, I don't want to be a good boy. I want to be naughty.
It can be somewhat heartbreaking, you might agree, when your child's words make you realize that you may have erred somewhere in bringing up your baby.
I am sure you have had your own share of moments where you were completely taken aback, awestruck, humbled or allow me to say, put in your place by something your child said to you, catching you off guard and you not having the slightest idea how much their innocent words could shake your ground so much.
On the flip side, it is also deeply heartening that these little people can so effortlessly open our eyes to new realities we fail to see on our own.
"Mamma, I don't want to be a good boy. I want to be naughty." My son, also my only child, was about 7 or 8 when he said these words to me. From the time he was a toddler, he had always been referred to as the quintessential 'good kid' in the family.
Each time he displayed the restraint we unfairly expect of our little ones, or greeted adults on our behest, didn't break a toy or just contained his naughty spirit, he was called the Good Boy.
And then one day when he couldn't bear to wear the good-kid hat anymore, a 7-year-old told his mother he wanted to be naughty like his cousin, four years his junior.
A Harsh Realization
For a mother who is predisposed to believing that she is doing the best job as a parent, moments such as these can be harsh. And now she must acknowledge, her part, in the entire journey that led her child to this moment: all the years he bore the burden of living up to the good-kid tag, unknowingly adapting himself to be the person everyone expected him to be. And then finally reaching a point where he must tell his mother to stop calling him a good boy.
And she must also acknowledge the hidden meaning behind his simple words. Perhaps what he meant to say was, "Let me be the naughty boy I am." Or "let me be who I am."
In trying to do be the best parents, we tend to falter so much. Thankfully, our children rein us in before we go too far out.
So the good thing was that I immediately stopped addressing my kid as a good boy, and in subtle ways tried to make sure he didn't have to live up to an image anymore. Yet again, my child had shown me a way I didn't know existed.
Don't Tag Me, Mum
This incident apart, it took me years to learn that I can't brand my child an introvert or an extrovert. He behaves differently in different situations and that he is a person, not a personality trait.
I can't brand him slow only because he takes time to grasp Math. I am told he is exceptionally fast at learning musical chords. I must not brand him lazy because he doesn't like studying a certain subject. I must not tell friends and family he is this or he is that. Or encourage people's tendency to tag children by observing them at social gatherings.
I have learnt that tags are bad, even if they sound good to a parent's ears.
At the same time, one learns that it is impossible to never go wrong at this tricky job called parenting. Goof-ups are unavoidable, but you do wish someone could have told you these things the day you became a mother.
Today young parents have access to communities such as Parentune where they can share the ups and downs of parenting with fellow mums and dads. The realization that you are not the only one facing hair-raising situations is in itself a relief, in my experience.
The only problem, however, is our unwillingness to accept that we may need to tweak our pre-set parenting agendas from time to time.
Luckily, our children keep reminding us every once in a while, that we are raising individuals, not photocopies of socially applauded personality types we consider perfect!
Today my kid is 13 years old. Call it conditioning, but I need to constantly keep reminding myself that he does not fall into any of the pre-defined categories from my own childhood.
Have you inadvertently assigned a tag to your child, weighing him or her down?
Kindly
Login
or
Register
to post a comment. | Aug 24, 2015
Thank you so much... very good article... | Aug 08, 2015
Blog is too good.... time to change the gare.... thanks | Aug 08, 2015
An eye opener article!my son is 7 yr old, he is a highly active,sometimes termed hyperactive! Fast in grasping facts but lacks concentration, readily gets distracted!so he can't give 100. /. effort in anything but has good memory! How to solve this? From now onwards I will stop him branding good or bad! | Aug 08, 2015
i am feeling the same problem as Tejshree... My mother in law and sister in law,,, they are always comparing my little 3 yers old son with other kids... they are very short tempered... whenever my son does some naughty things,,,, they scold him very badly and somtimes slap him also... They are always always always restricting him DONT DO THIS THAT.... my son is extremely naughty..... and now i see,,, he has become very harsh,,,,, even slapping or scolding does not afeect him..... he continues what he is doing and does not hear and uderstand to anyone.... I NENER SLAP HIM,,, even dont want to scold always on little thigs,,,, but i have to do because my mother in law says that just because of my tender nature your son is getting out of control,,, she says he will not listen to you as he will become older.. they want me to always scold and slap him,,,as they do.... please help me... and yessssss I CAN NOT STOP MY MOTHER IN LAW'S BEHAVIOUR,,,, AS there is no vaue of mine,, in my family.... nobody values my thaughts,,,so i can not change or stop their behavioiu... PLEASE PLEASE SUGGEST ME WHAT I CAN DO AS A MOTHER OF A GROWING CHILD TO KEEP HIS PSYCHE BETTER AND BALANCED.....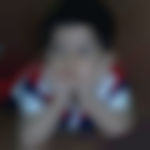 | Aug 07, 2015
Thanku so much... very nice blog | Aug 07, 2015
Thanks.. very nice blog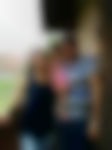 | Feb 13, 2015
My kid is almost 2 years old and she is very much active. But unknowingly or Knowingly we are tend to tag our children. But this article is really good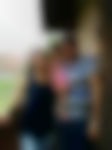 | Feb 13, 2015
Yes.. It is really difficult to control those specific comments on the kid since I have other family members too.. I can control what I speak but can't control what others speak.. It is a difficult situation | Feb 13, 2015
Thanks Neetu.... It really is a burden to live up to somebody's expectations... When we are faced with such situations in real life, we get stressed out. I can't even imagine what my kids would be feeling like when we expect them to be good kids or ideal kids... Thanks a lot dear... | Feb 13, 2015
Thanks Kirti, that warms my heart. Best wishes and lots of happiness to you. | Feb 12, 2015
Amazing article Neetu. Good or Bad is only the behavior, never a person. And that's more appropriate in case of kids! Thanks. | Feb 12, 2015
Thank you !!! | Feb 12, 2015
Nice blog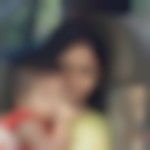 | Feb 10, 2015
Yes very true . Even I have experienced negative comments on my kid's complexion and was called hyper .. He was always compared to his cousins even for his food habits. This constant comparison pressurised me and I transferred that to my kid. Now I have come out of that , and I don't give heed to such comments and started boosting my kid with lot of positive attitude. I made everyone clear that EACH CHILD IS UNIQUE. My child is best in his own way. Now that he is seven , the clarity n confidence I have in me has reflected in my kid too.. and I am so happy for that.. | Nov 21, 2014
eah Tejashree, that's there. There are challenges when there are several people raising a child :) I have faced this as well, grandma jokingly comparing my child's complexion with fairer cousin. After two incidents, I had to firmly put a stop to it. It works, if we are polite yet firm. Because I feel the damage to the child's psyche is much more compared to the discomfort we face in speaking up. | Nov 20, 2014
I personally try not to label specifically on my two year old son, but my mother in law keeps on telling everyone that he is hyper and wants mobile and tv whole day, whereas the reality is he is more active than his peers and ask for tv and mobile only to her and she easily gives him. Now he thinks it is something to be proud of and acts more hyper and throw tantrums for tv and mobile | Oct 30, 2014
thank you friends, your appreciation is valuable. | Oct 30, 2014
Very good article.. Thanks neetu | Oct 30, 2014
very nice article. | Oct 01, 2014
Thank you friends.. and Nisha, if you feel like giving it back to people when they brand your child, thats exactly what you should do :) | Sep 23, 2014
Hi... truely an eye opener read. It made me introspect. Thanks for posting such a informative article. | Sep 22, 2014
Nice Blog. Definitely an eye opener!!! | Sep 22, 2014
HI, Great article. DOn't you think its not just the parents but also the people around who tend to brand the child. I so often hear ' she is so shy- thing for my daughter, I almost want to shout at people | Sep 19, 2014
Brilliant article as a parent we always make this mistake of branding our child, thank you neetu for showing us a mirror :) | Sep 12, 2014
Thank you Ashok, that's sweet coming from a father.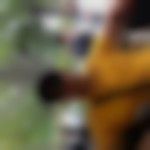 | Sep 12, 2014
Very good article, guide to new parents | Sep 04, 2014
Thank you Reema :) | Sep 03, 2014
Such an informative article for first time parents.. Wil try my level best next time not to brand him as gud boy then to make him follow good manners | Aug 21, 2014
That is so true Ankita, I completely agree with you, thank you for sharing. | Aug 21, 2014
Hi Neetu, love your suggestion on not repeating something about our children in their earshot. In fact, most experts say that, by repeating a particular trait, habit, or attitude, the child has or shows, within his earshot, we reinforce it for the child and it will become more difficult for him to break out of that mould then. | Aug 14, 2014
Very useful blog its an eye opener for me i do this. some times i appreciate too much that my kids expect the same every time i need to stop doing this atleast now they are 11 and 6 . | Aug 14, 2014
Very useful blog its an eye opener for me i do this. some times i appreciate too much that my kids expect the same every time i need to stop doing this atleast now they are 11 and 6 . | Aug 14, 2014
Thanks Ishta, that means a lot. And I completely agree with you Bhavi. | Aug 14, 2014
So true... We must stop branding our kids... Its actually our peer parents who subtly pressurize us to do so many a times! Also i remember when i first filled up the form for my kid... The was this section whr they asked if my child was an introvert or extrovert... I wrote 'depends on the situation and her mood' ????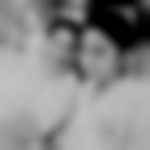 | Aug 14, 2014
Nice blog Neetu, as always. Looking forward to another enlightening one from u.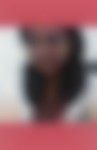 | Aug 12, 2014
Thanks these are good points to think about and apply here applicable :) | Aug 08, 2014
Hi Toshi. Thank you for reading. I have raised one child and he is now 13. Based on my experience,I can say the following - Yes we need to tell our children the difference between good behaviour and bad behaviour. And I feel you are doing it just right. Just need to ensure that I am not burdening my kid with expectations arising out of my own definition of the 'good kid'. Perhaps we need to stop and think: Am I expecting my child to be the kind of person I was as a kid, or the kind of ideal kid my sister/friend/neighbor has? Looking back, I feel what I needed to do was to gently guide and inform my child about the difference between good and bad behaviour, just letting him know that he needs to ensure that he is not hurting anyone physically or hurting their feelings, or hurting himself in any way. And then just let him be and allow him to learn from his mistakes. What first time parents tend to do is try to raise a perfect kid, trying to unknowingly conform to expectations of family, friends, teachers and their own. If you feel your child is shy, dont keep saying it in front of them or to who ever you meet. A friend (who has a daughter,often called shy by everyone)once told me that she has observed that when we keep calling a child something, he or she becomes that believing that thats who they are. Because they dont know any better. Similarly, a loved one once told me that because she was always pereived as the go getter kid in the family, she felt she always had to achieve, prove her parents right. These are burdens our kids can do without. But we only learn this with time. I might have done the same earlier as you are doing. But now, if I were to deal with a 3-year-old, I would perhaps sit with them and engage in a conversation like: do you think shouting, throwing tantrums etc. is bad, why do you do it etc etc,.. so that they know the reasoning behind my statements. Best wishes.. | Aug 08, 2014
thank you Neha. | Aug 08, 2014
Very nice Blog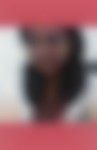 | Aug 07, 2014
Yes, I have recently started telling my 3 yr old that she is a good girl if she does some thing good or she will become a bad girl if she shouts or hits or throws things etc. How do I explain her aout good behavior otherwise?
+ Start A Blog
Top Parenting Blogs
Top Parenting Talks
Top Parenting question

{{trans('web/app_labels.text_Heading')}}
{{trans('web/app_labels.text_some_custom_error')}}
{{trans('web/app_labels.text_Heading')}}
{{trans('web/app_labels.text_some_custom_error')}}