Parenting
Celebrations and Festivals
10 Ways To Celebrate Valentine's Day With Your Child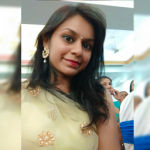 Created by Urvashi Shah Updated on Feb 14, 2019
February refers to the month of love as it brings Valentine's Day, which is a day to be cherished with our family, friends and partner. This day is often looked up on a day where two lovers unite and celebrate it by being together and showering love up on each other.
But why make this day only a day of two lovers? Since this day is about celebrating the emotion of love, you can shower love on your children, parents and even friends apart from your partner with the help of Cupid. If you have a children on board then use this holiday to start some new and fun traditions with your little ones.
Some Interesting Ways To Celebrate This Valentine's Day With Your Young Ones
Writing poems:

Here is a fun way of bringing up the creative skills of your child. Ask your child to write down a poem on love all by himself/herself or what he/she thinks of love. Once the poem is ready, he/she can read it out loud and express his/her feelings towards the same. Not just your child, your entire family can participate in it and write poems for one another, expressing love and gratitude for each other

Scavenger hunt:

You can plan a scavenger hunt with your little ones where your family can participate. Hide various stuff all around the house with a chocolate taped on it and a letter of love. The one who finds it gets to eat the chocolate and keep the letter as well. You can hide unique stuffs such as family picture in a frame, love notes or even new toys for your children. To mark this occasion, you can take your children out for a pizza treat after the game is over

Visiting an orphanage/old age home:

Since this day is celebrated with our loved ones, teach your child about those who have nobody to accompany them on this special occasion, such as the orphaned children or elders in the old age home. You can plan a visit there with your child where he/she can make cards with other children and even hand out some treats to them such as baked cookies or chocolates. Whereas in an old age home, your child can prepare some greeting cards and hand over to the elders there and enjoy some play time with them as they tell stories to your little one. Isn't this a wonderful way of expressing love towards those deprived of it?

Visiting grandparents:

Children love their grandparent's immensely so mark this occasion where your child can express love and gratitude to his/her grandparents. Take your child for a visit to his/her grandparents where he/she can hand over the hand-made cards and learn to bake cookies with grandma and play hide and seek with grandpa. If your child's grandparents live out of town, encourage your child to give them a call or simply make use of your smart phone to do a video call to them

Celebrating red day:

Since this occasion marks celebrating love, which also signifies the colour red, you can decorate your house with red balloons and festoons with the help of your child. You can also colour coordinate on that day with your family where everyone can wear red and white outfits and click multiple pictures

Tasty treats to make:

On this occasion, take some time out and bake cookies with your child. Heart-shaped chocolates can also be made along with a number of tasty treats which can be shared with one another. You can invite your child's friends over to enjoy these lip smacking treats that your child can hand out to them, while also spreading love amongst one another

Letter day:

Does your child write a heart warming letter to you every Valentine's Day? If yes then this year you can take up this cute tradition and write a letter to your child about how much you love him/her. You can also buy some gifts for your child that he/she has been wanting since a long time and place it right next to the greeting card which he/she will find it as they open their eyes in the morning

Making a scrapbook:

Apart from the greeting cards, help your child make a scrapbook by collecting all the pictures of family and friends and sticking in the coloured pages of the book. Along with the pictures, ask your child to write little heart-felt letters for everyone. You can keep adding pictures in the book from every year, thus, cherishing the memories for a lifetime

A day out with your little ones:

On this day of love, take some time out for your children and take them to an amusement park. There is no other better way to show love towards your child by becoming a child yourself and having fun with them. Book your tickets to the amusement park in advance and give them as a surprise to your little one who will be overjoyed with the idea of having a day out with parents

Family movie mania:

If you aren't able to go out on this special occasion, plan a family movie marathon at home with your little ones. You can rent and play your child's favourite movie and make popcorns to munch on during show time. Be it animated movies, Disney princess movies or anything your child likes, go with the flow and you sure will enjoy the same. At the end of the movie, you can take your family out for a dinner and how about grabbing some ice cream at the end? Sounds amazing right?
These are some wonderful ideas that you can draw inspiration from and celebrate Valentine's Day in your own lovely and special way with your children on board.
Did you like the blog? Did you find it useful? Please share your thoughts, ideas and feedbacks with us in the comments section below as we would love to hear from you.
Kindly
Login
or
Register
to post a comment.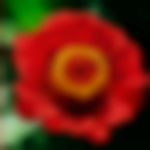 | Feb 14, 2018
Hi Today I gift my child a t-shirt. He is so happy that my mumma love me so much... | Feb 14, 2018
mmm
+ Start A Blog
Top Parenting Blogs
Top Parenting Talks
Top Parenting question

{{trans('web/app_labels.text_Heading')}}
{{trans('web/app_labels.text_some_custom_error')}}
{{trans('web/app_labels.text_Heading')}}
{{trans('web/app_labels.text_some_custom_error')}}