Parenting
Challenges in the first year after child birth and how to tackle them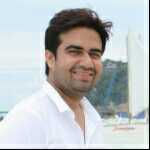 Created by Dr Deepak Solanki Updated on Jan 17, 2020 It's time when the good news is about to come and everyone is prepared for the big day--be it the dad, mom, grandpa or grandma--people feel elated and wait patiently for the new family member. But that euphoria soon changes into confusion, atleast for the new parents. A host of problems or challenges crop up before them, be it physiological such as jaundice, or dealing with sleepless nights, diaper changes, breastfeeding issues(difficulty in latching /engorgement/lactation issues),temperature control of environment, or dealing with newborn's cold/cough and feeding routines etc. But like any other challenge in life, every difficulty can be overcome with patience.

Breastfeeding issues:  These have a lot to do with incomplete information and haste in trying to feed which further complicates the picture. Breastfeeding is an emotional act, one of deep bonding between the mother and baby. Adequate know-how and time devotion to this act can lead to comfortable breastfeeding and a healthy baby.
Newborn jaundice:  is the jaundice that is usually seen 24 hours after birth and is due to the baby not being able to flush out excess bilirubin from his body (immature liver /kidney functions).This usually disappears in 4-5 days. Best way a mother can help in this  is to continue breastfeeding. But as parents, one must watch closely if the jaundice  worsens .
Sleep issues: Newborn babies do tend to sleep a lot more than us adults .But they cry a lot too. Always try to exclude the reasons why baby is crying. It can be due to hunger , pain/colic ,unfavourable temperature or a wet diaper. No matter how many times a baby wakes you up in night, never feel frustrated. Always remember, your baby is the  result of true love you share as a couple.One can try the "conditioning method" for timing a baby's sleep cycle .Something that I used to do during the first year of my baby was to keep all the lights on and active and create a playful environment in the daytime and by the evening ,I used to dim out the lights .This gradually helped me set the sleep rhythm for my baby .
Temperature: is something babies are very sensitive too .Babies can't shiver like us when exposed to cold temperatures and thus are more prone to loss of heat from the body. Thus it is important to think of your baby first and keep ambient temperature in your rooms to comfortable level for the babies.
Frequent cold and coughs: Babies often have bouts of cough and cold sometimes as many as 10-12 or even more in first year of life .It is due to exposure to various bacteria /viruses present around us. This way the baby's body learns to fight and develop self immunity. Good breastfeeding and mother to baby skin-to-skin contact (kangaroo mother care) can go a long way in helping a child fight off these infections. However in context of associated fever or decreased appetite or vomiting, one should contact a pediatrician immediately.
One should avoid gripe water or honey or external feeds to an infant (baby below 1 year age) because all that the baby needs is breastmilk. A time trusted organization like WHO spends billions on spreading the same message, so think twice before giving anything else to your baby.Never fail to appreciate anything beautiful in life for beauty is God's own handwriting (Ralph W Emerson) .Love the feeling of being a parent and enjoy the parenthood.These are the best memories of your life. Fill them with good colours.
This content has been checked & validated by Doctors and Experts of the parentune Expert panel. Our panel consists of Neonatologist, Gynecologist, Peadiatrician, Nutritionist, Child Counselor, Education & Learning Expert, Physiotherapist, Learning disability Expert and Developmental Pead.
Kindly
Login
or
Register
to post a comment. | Nov 09, 2019
my baby is a month old,but he sleep well during the day ,but once its evening he wont sleep not until 6am, | Oct 31, 2019
I have a 5 month baby who is suffuring from cold n cough for almost two weeks ,I have seen my doctor but it still persist | Oct 23, 2019
As a parents we've gain Lord of Informations thanks alot | Oct 16, 2019
Wonderful knowledge l have received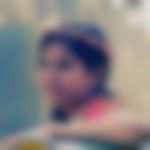 | Feb 09, 2016
Hello Dr. my baby is 3months old she has colic pain and for that my paediatric asked me to give her gripe water and Neopeptine for two months. So what should I do? Please help. | Dec 21, 2015
Dear Parentune, I am a mother of 7 mths old girl baby. I find your site so useful. My baby sleeps very late at night, around 1 am. Doesn't sleep for a good time in day too. Tried bathing in warm water before sleep too. Please suggest some remedies to make her sleep. She is under mother feed. Find very difficult. Totally exhausted. Best regards, NarmathaYuvaraj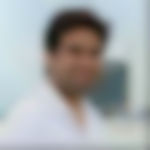 | Dec 19, 2015
@baisakhi & @ richa - consult your family pediatrician for your query and follow the instructions as advised. | Dec 18, 2015
My baby is 4 months old and she is on formula milk from the birh as I could not produce milk,Sometimes she gets gas problem ,can I give gripe water to my baby?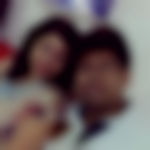 | Dec 17, 2015
My baby is 1. 5 months old.. he was getting my breast milk exclusively till 1month but after that my milk wasn't sufficient to meet his growing hunger,he started crying almost whole day.. then my doc prescribed extra feed.. so now he is getting both my milk & extra feed.. now if its wrong/not good for him then what to do & why did doc prescribed it ?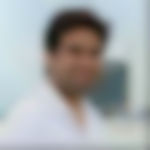 | Nov 07, 2015
http://www.ncbi.nlm.nih.gov/pmc/articles/PMC3356971/ This is an article written by a pediatrician himself (from one of premier medical institutes of India ) mentioning details about gripe water and associated side effects and why WHO spends billions telling every woman on this earth to exclusively breastfeed for first 6 months (GIVE NOTHING ELSE)and preferably till one year of life . I'm not here to justify any homeopathic or ayurveda formulas as I'm an allopathic doctor to be precise . | Nov 07, 2015
Homoeopathy gripe water is d safest.. My son is 1 month old n ve been using it regularly.. Before feed in d morning n it puts him to ease throughout d day.. | Nov 06, 2015
Why to avoid gripe water? What are the side effects?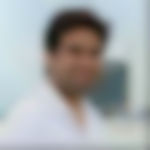 | Nov 06, 2015
Hi aditi, I've answered this query before as well. Gripe water should be definitely avoided. Ask your pediatrician , he might advise SIMETHICONE drops (available by names like colicaid etc) with dosage based on age of your baby .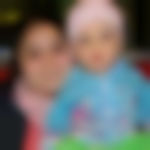 | Nov 03, 2015
Im experiencing the first year of ma baby n it is a v adventurous journey... lots of tension nervousness at times as everythn is happenin ard u fr v frst time.. bt I must tell u dis xperience is worth rememberin.. every new milestone ur baby achieves gives a sense of joy n happiness Breast feedin ur baby is one of d most pleasurable xperience.. | Nov 03, 2015
I hav been using gripe water for my 2 month old baby since birth and did the same for my elder kid as advised by the elders. If not this thn wht shd b the alternative for this
+ Start A Blog
Top Parenting Blogs
Top Parenting Talks
Top Parenting question