Parenting
Babycare
Tips To Choose A Good Daycare For Your Toddler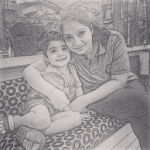 Created by Cheena M Gujral Updated on Mar 10, 2018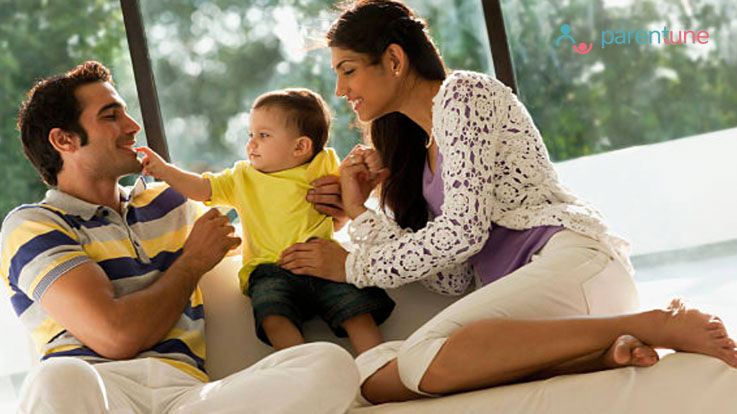 Parenting is a responsibility to raise a healthy, developed and a good individual. This journey definitely asks for choosing the best paths leading to these aims. One of such initial challenge is ensuring best day care for your child. And this task turns wilder when you live in a metro city where the law and order is too fragile.
There are majorly three categories of child care centres:
Formal Child care
Family day care
In house care
Hunting the best child care which suits your requirements, calls for many parameters check and tips to trace down to the final and best one. Let's start with the steps in zooming to a good day centre.
Do your Job-
Prioritize your requirements-

It is very important that parents shall understand what they are looking for in the daycare; location, staff, policies or the meal plan? Some prefer location near to house or some want it to be in office proximity

Research on shortlists-

Looking for the right opinions on the daycare, you shortlisted is very crucial step. Ask as many people, friends or experts you can. Word of mouth is a reliable tool when it comes to services. Use internet or go online on social media to fetch maximum unbiased reviews
Visiting the Daycare-
After having an considerate research, go visit the school. Fee structure and timings could be enquired online but the actual feel of the centre is received with a visit. You can go at different hours to caught on the real picture. Don't hesitate going million times to be very sure
Jot down checklist to understand better-
There could be many individual criterias for selecting a suitable day care for your precious child. Here are few basics which you shall never miss upon
Look out for staff background and their behaviour with child and amongst themselves. Polite and amicable staff is always preferable. Do check staff's tenure of serving with the daycare. It somehow reflects the credibility and commitment towards job
Child and Caretaker ratio is another important aspect to search out. As per medical experts, 1 adult for 3 toddlers (Below the age of 2 years) is must. It will help them better attend every child
Consider the daycares policy towards meal serving, sick child, feeding hours, sleeping patterns and various other factors. These checkpoints really contribute in a good functioning of child care centres
Look for the size of available areas. The security plan and the layout is important factor in deciding upon daycare. E.g. ample floor space is required by toddlers to play and feel comfortable
Interact with staff and helpers. Communication is the key to solve future issues and break barriers, initially. So feel free to connect with them. Share your child concerns, health issues or any peculiar traits
Trust your intuition. While you choose on best child care, never forget to believe your instinct. This is most incredible thing that comes with parenthood
Finalising on the centre-
After a great amount of research, visits and referring checklists, it is time to finalise the daycare. Check with the current parents and contact with random parents too. It is not necessary that caretakers shares all good referrals with you. Be aware and proactive
Ask for "ok signal" from your child-
Eventually it's your little angel who will be staying and dealing with the selection. So do ask for trial days. Look out for reaction from your baby. You can easily learn if your child is happy and comfortable with the caregivers in the centre
There is never too late to change. If at any point of time you feel disconnected, be ready to switch to a better daycare.
Did you like the blog? Did you find it useful? Please share your thoughts, ideas and feedbacks with us in the comments below; we'd love to hear from you!
Kindly
Login
or
Register
to post a comment. | Mar 13, 2018
Hi Preeti, An average Indian girl and boy of 18 month should weight somewhere between 8. 5 kg- 13. 5 kg. In both the cases there's nothing to worry about. Your baby is perfectly healthy. If your baby is getting sufficient milk he/she will have at least 6-8 wet diapers a day and an average of 2 or more stools in 24 hrs. Also, you can consider milk, yogurt, rice and ghee for weight gain for your baby. I hope this helps you! :)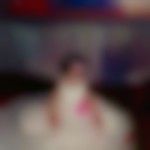 | Mar 11, 2018
my 18 months baby weight is only 9 kg what should I do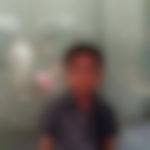 | Mar 10, 2018
nñb. Yun nuunnnnnnnnnnnnnnnnnmnnmnnmnn mm m mnnnnnnnnnnnnnnnnnnnnnnnnnnnnnnnnnnnnnnnnnnnnnnnnnnnnnnnnnnnnnnnnn nnnnnmmmmmmmmm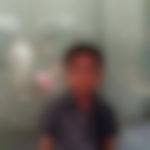 | Mar 10, 2018
nñb. Yun nuunnnnnnnnnnnnnnnnnmnnmnnmnn mm m mnnnnnnnnnnnnnnnnnnnnnnnnnnnnnnnnnnnnnnnnnnnnnnnnnnnnnnnnnnnnnnnnn nnnnnmmmmmmmmm