Parenting
Babycare
Special Needs
Cleft Lip In Your Baby - Causes, Symptoms & Treatments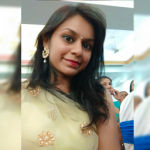 Created by Urvashi Shah Updated on Sep 23, 2018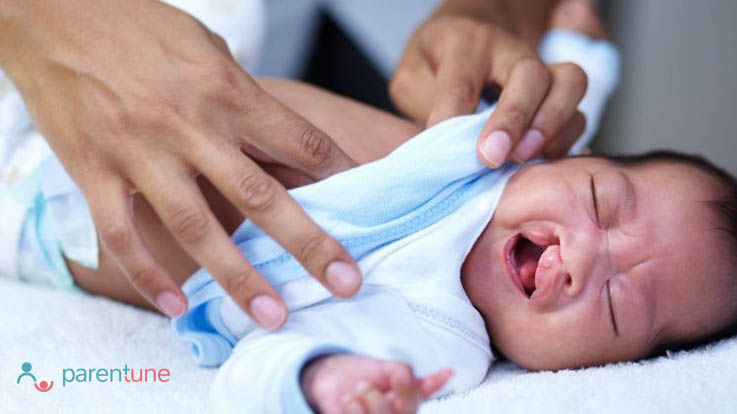 Have you ever noticed a baby or a child with a cleft? A cleft is an abnormality of the lip, wherein the roof of the mouth does not close completely, leaving it open, stretched up to the nose. Cleft lip and cleft palate and birth abnormalities of the mouth and lip and babies born with this condition are otherwise healthy in nature. If you still haven't understood the concept completely, then let's take a look in depth.
What Is Cleft Lip In A Baby?
Cleft lip is a condition wherein the lip doesn't form completely during the foetal development. The degree of the cleft lip can vary greatly, from mild (notching of the lip) to severe (large opening from the lip up through the nose).
What Is Cleft Palate In A Baby?
Cleft palate occurs when the roof of the mouth does not close completely, leaving an opening that can extend in to the nasal cavity. The cleft may involve either side of the palate and can extend from the front of the mouth (hard palate) to the throat (soft palate), while also including the lip. As it is situated inside the mouth, cleft palate will not be as noticeable as cleft lip.
There are different types of cleft lip that occurs. A cleft on one side of the lip that does not extend into the nose is called unilateral incomplete. A cleft on one side of the lip that extends into the nose is called unilateral complete. A cleft that involves both sides of the lip and extends into and involves the nose is called bilateral complete.
Cleft Lip Causes In A Baby
The cause of a cleft lip in a baby has not been understood completely, as it is caused by multiple genes inherited from both parents, as well as certain environmental factors. When genes have an active role to play, the chances of having a cleft lip in your child increase four fold.
Symptoms Of Cleft Lip And Cleft Palate In A Baby
The symptoms of a cleft lip and a cleft palate are visible in a child. There is incomplete closure of the lip, the roof of the mouth or both. This makes it difficult for a baby to eat or drink. These are the signs of cleft lip in a baby that you can look out for.
The Various Complications Associated With A Cleft Lip And A Cleft Palate
Feeding troubles:

The infant affected with this abnormality will find it tough to suck milk properly since the roof of the mouth has not been formed completely

Ear infections and hearing loss:

Ear infections are often due to a dysfunction of the tube that connects the middle ear and the throat. Recurrent infections can then lead to hearing loss

Speech and language delay:

Delay in speech or abnormal speech can take place due to the opening of the roof of the mouth or lip, leading to decrease in muscle function

Dental problems:

The abnormalities will make it tough for the teeth to erupt normally, causing orthodontic treatment an emergency
Also Read: Diarrhoea In Babies – Causes, Symptoms, Treatment and Prevention
Cleft Lip Treatment
A cleft lip repair or a cleft palate treatment usually involves surgery, which can be done when the child is between 6 to 18 months of age. In case of a cleft lip, the aim is to fix the separation of the lip. While in the case of a cleft palate, the aim is to fix the roof of the mouth so the child can eat and drink easily and talk normally.
After the surgery of the cleft lip: Your child may be irritable and the doctor will prescribe medications for the same. The stitches will dissolve automatically, however the scar will only fade with time but not go away completely. Your child will have an intravenous catheter (IV) to provide fluids until he/she is able to drink by mouth. Your child's upper lip and nose will have stitches where the cleft lip was repaired and hence it is normal to have swelling, bruising, and blood around these stitches
After the surgery of the cleft palate: As a result of the pain and the location of the surgery, your child may not eat and drink as usual. An intravenous (IV) catheter will be used to help give your child fluids until he/she can drink adequately. The stitches will dissolve but might not fade away completely, leaving the scars behind. There may be some blood coming out of the nose and mouth, which will reduce over a few days. The swelling will reduce with time. Many infants show signs of nasal congestion after surgery. These signs may include nasal snorting, mouth breathing, and decreased appetite and hence your child's doctor may prescribe medication to relieve the nasal congestion
Here Are Some Tips That You Can Consider For Cleft Lip Prevention In Your Baby-
Assure your immunizations are up-to-date prior to getting pregnant
Eat properly and take your supplements on time as suggested by your doctor
Seek measures to reduce your risk of infections during pregnancy
Avoid taking any medications without any approval from your doctor
Avoid smoking and drinking at all costs
Do not allow yourself to be surrounded by people with infectious diseases such as chickenpox and so on
Note down these measures that will help prevent your child from forming a cleft lip or a cleft palate. If you see signs of a cleft lip or a cleft palate in your infant, seek medical intervention at the quickest.
Did you like the blog? Did you find it useful? Please share your thoughts, ideas and feedbacks with us in the comments below; we'd love to hear from you.
This content has been checked & validated by Doctors and Experts of the parentune Expert panel. Our panel consists of Neonatologist, Gynecologist, Peadiatrician, Nutritionist, Child Counselor, Education & Learning Expert, Physiotherapist, Learning disability Expert and Developmental Pead.
Kindly
Login
or
Register
to post a comment. | Aug 30, 2018
my baby have 9 month but he can't say mama ,attha ,thatha is there is any reason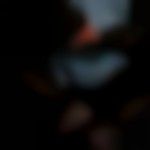 | Apr 10, 2018
namasta mera ladka 8 month ka hai kya mai usha night ka time dalia da saktihu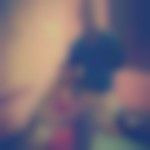 | Apr 10, 2018
meri beti 10 month ki ho gyi ....wo bilkul patli h ..lagai hi nhi 10 month ki h... kya kru m | Apr 05, 2018
quite a useful blog with handy tips . | Apr 03, 2018
Nice blog. Thanks for sharing.
+ Start A Blog
Top Parenting Blogs
Top Parenting Talks
Top Parenting question