Babycare
Cloth Vs. Disposable Diapers: No More Dilemma!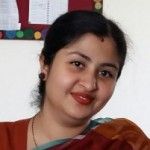 Created by Debashree Bhattacharya Updated on Feb 24, 2020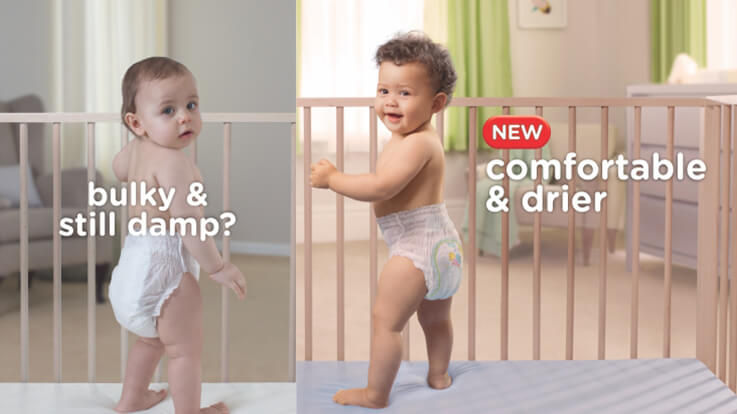 Last week, my friend Priya called me. She became a mommy a few weeks back and I was so happy to hear from her. She said, "Debashree, I need your help. I think I should use the good-old cloth nappies for my baby girl instead of diapers. What do you think?" I will be honest. I was quite astonished to hear her query. I rebuked her in an affectionate tone, "How can you even think about replacing disposable diapers with cloth nappies?"
Priya is an educated woman, and as far as I know, her few-weeks-old angel has been frequently catching a cold and cough. Now, Priya is currently on her maternity leave and she will soon join back work (probably next month onwards). So naturally, she wants to make the best arrangements for her daughter before hitting the office. The problem is, her in-laws are in favour of cloth nappies and their strong preference got Priya all confused. "My in-laws are very inclined towards using cloth nappies. They are constantly telling me how cloth nappies are always a better option than diapers for new-born babies," said Priya. I told her it is nothing but an ill-advice and it is all because of limited awareness.
I am a mother too. My son is two-years-old and I know – cloth vs. disposable diapers – is a common dilemma that all new mothers experience.

Say No To Cloth Nappies
Some of us may think that cloth nappies are better than disposable diapers in terms of material (natural cotton fabric), skin problems (although, it is very prevalent in case of cloth nappies) and the fact that they are cheaper than disposable diapers. But, the truth is that cloth nappies have many cons and some of them are really alarming for new-born babies.
Absorption is not great in case of cloth nappies and hence you have to keep checking and changing time and again. On the other hand, diapers like Pampers Pants absorb pee 10 times faster than cloth nappies and it definitely offers peace to us, moms and comfort to our little ones too.
Now, a cloth nappy keeps the baby wet and it causes disturbed sleep. Consequently, chances of catching cough and cold are high! Also, there is always a possibility of catching fever due to wetness. But most of the disposable diapers absorb up to 12 hours that gives a dry and comfortable feel to the baby. Moreover, diapers like Pampers Pants have new advancements in 3 channel technology that absorbs more pee and locks it away into gel-like substance for complete dryness and comfort for the baby.
It does not matter how expensive detergents we use to wash cloth nappies; after a few washes, they become rough and thin in texture, which causes skin irritation and skin rashes for the tender skin of our new-born babies & infants. Besides, cloth nappies are not hygienic at all. On the other hand, diapers that are soft inside and also manufactured following proper hygiene norms are definitely a better option.
Babies don't feel comfortable at all in cloth nappies that become bulky after a single soak. They feel discomfort while walking or crawling. Only a good fitting disposable diaper can bring a million dollar smile on their face.
Lastly, cloth nappies are not convenient at all; those intricate folds and big safety pins can really be a tricky affair for moms.

Why Is Diapers The Best Choice For Our Little Ones?
As a mom, before choosing any baby care product for my son, I always keep certain things in mind - comfort, hygiene and convenience.
There is no denying that Pampers is the best brand for disposable diapers for my child. Let me tell you some awesome features that really impressed me to select this brand for my son.
This brand is very reliable. It uses new advancements to manufacture next-generation diapers that are thin, 100% leakage proof and soft from inside.
In India, this is the very first brand that offers 3-channel technology for three times faster absorption than any other diaper brand. As a result, our babies can have undisturbed sleep and the possibility of cold and cough can be ruled out.
This diaper locks the liquid from inside and converts it into a gel-like substance so that the baby's skin remains dry. This feature also stops liquid to come in contact with the skin of the baby for a longer time. So, there are no chances of skin irritation. Also, it is very light and soft from inside. The material keeps the skin of the baby soft and supple as their skin can breathe easily under the protection of this diaper.
Moreover, these diapers are well-fitted. They are manufactured keeping in mind the natural hip structure of babies.
So, mommies, please say NO to cloth nappies. The health and happiness of our babies are in our hands only. Use diapers to keep your little ones comfy and safe. 
Disclaimer: A revolutionary new product upgrade from Pampers Pants – Doctors' #1 Choice. Opinions expressed above are independent opinions of the author
This content has been checked & validated by Doctors and Experts of the parentune Expert panel. Our panel consists of Neonatologist, Gynecologist, Peadiatrician, Nutritionist, Child Counselor, Education & Learning Expert, Physiotherapist, Learning disability Expert and Developmental Pead.
Kindly
Login
or
Register
to post a comment. | Feb 29, 2020
This is absolutely ridiculous, as someone has mentioned above. Cloth diapers are far better than disposables in anyway. Everyone is talking about the dryness, convenience, etc. , But no one talked about how safe it is to use disposables apart from rashes there are also major drawbacks n alarming health issues that can be caused by the disposables to the little ones. The brand you were all discussing is also a disguised culprit. Here is the link below to know more about the disposable diapers. https://www.alternet.org/2014/02/toxic-diapers-your-childs-disposable-diapers-contain-endocrine-disruptors/ | Feb 27, 2020
You must remember that babies use over 4000 diapers before they're toilet trained and all of those diapers go to landfill to wait years and years to decompose because they contain plastic. To make a reusable diaper "way much hygienic" you just put a soft paper liner inside it and bin the liner when it gets soiled. The cloth rarely leaks. This article was just an advert and not based on any research at all - hense it being completely ridiculous. Babies catch colds and fevers from bacteria and germs spread from human to human, not from having wet skin. Babies get rashes from any type of diaper, disposable or reusable, because they aren't changed quickly enough when they are soiled. Modern cloth diapers keep their skin dry by using layers of fleece with an absorbant layer underneath. Please do your research. | Feb 27, 2020
I don't find it ''rediculous''(ridiculous) at all this article. It's way much hygienic a disposable diaper and I think many people will agree on that. | Feb 24, 2020
Babies do not catch colds and fevers from wearing cloth. Absolutely rediculous article! | Mar 27, 2018
thanks t t t shirts area is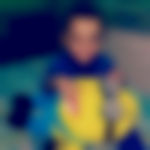 | Feb 24, 2018
agree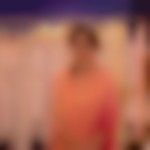 | Jan 10, 2018
Good one :) | Jan 10, 2018
Dear Promila, cloth nappies become rough and thin after few washes and they cause skin irritation and babies become prone to catch cold as the thin fabric can't absorb all liquid. It is true that diapers are costy. But the health issues of our children are not only costlier but also heart wrenching for us. For new born babies... diapers are the only solution. And for toddlers, we can use diapers during their sleeping time and when we are travelling from one place to another place.... rest of the time l prefer only a nice soft shorts for my son.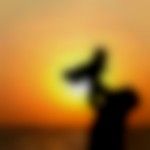 | Jan 10, 2018
When my child was born, everyone in the family advised us to use cloth diaper as they were considered safe for the baby's skin. But much to our chagrin we found that my nearly exhausted wife was not able to change the wet diaper in the night and as a result both my child and wife had disturbed night. Since the time we have shifted to disposable diapers both the mother and son are having peaceful nights.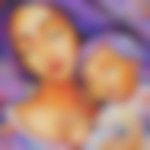 | Jan 10, 2018
I have just delivered a baby girl and believe me I prefer using disposable diapers for her as they are one less worry of my newborn catching cold and also there is no fear of rash because the disposable diapers come with dry weave facility. | Jan 10, 2018
Hi Debashree, and all fellow parents - I have been using both cloth and disposable diapers and I have found out that for a working mother like me disposable diapers are quite a useful product. Secondly, cloth diaper doesn't keep the baby dry in the night that can increase the chances of baby getting cold due to the wet diaper. So as a working mommy I am all in for disposable diapers though my MIL wants me to use cloth diaper. | Jan 10, 2018
Rashes and disposable diapers is a myth that we need to get rid off. Rashes can happen with cloth diapers as well and I have been using disposable diapers for both my kids without any complaints. | Jan 10, 2018
When my kids were small we never had the option of disposable diapers available to us so easily, hence it was a luxurious clothing item I kept reserved for while going on an outing. | Jan 10, 2018
diapers are really good to have during the nights for a sound sleep for both baby and mommy.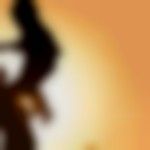 | Jan 10, 2018
Also cost does matter, nappies could be reused too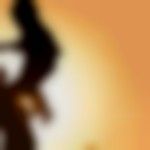 | Jan 10, 2018
I think the we could have a mix of both. at nights for a longer sleep a diaper is a boon.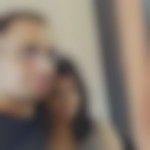 | Jan 10, 2018
very Informative! | Jan 10, 2018
Dear Neha, good quality diapers like Pampers never cause skin rashes as they are soft and have very fine layer of tissue on the upper surface. It is the friction that causes rashes... mainly in the case of cloth nappies as harmful detergents and continuous washes make the cotton fabric rough and less absorbent. As a result, cloth nappies can't absorb entire liquid and the baby's skin remained in contact with urine for a long time causing skin irritation and also cold. Moreover, Pampers has been designed keeping in mind the hip structure of babies so the chance of friction can be ruled out. It is better to keep our babies bare skin than to use a cloth nappy. | Jan 10, 2018
In my opinion, initially yes... pampers are very much needed.. but after a few months... I would suggest considering cloth nappies at least for a few hrs in a day. We trained my baby and took him to pee after every 30 mins or so, so he was never wet. During the nights we use disposable diapers. Diapers also are not too good for skin, they can cause rashes. Also they r not environment friendly.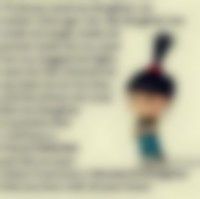 | Jan 09, 2018
m
+ Start A Blog
Top Babycare Blogs
Top Babycare Talks
Top Babycare question