Parenting
Confessions of a second-time mother Created by Swetha Kannan Updated on Mar 22, 2017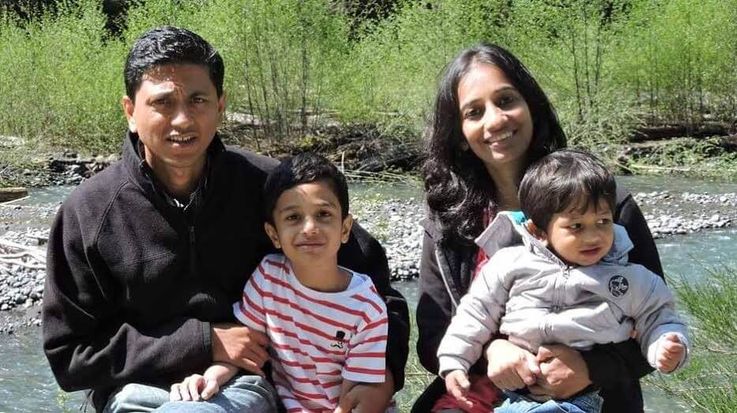 I just spent the last 20 minutes trying to wipe off felt pen marks from the floor and painfully realised that a child's creative mess is too stubborn even for the strongest of turpentine solutions. It is too clever for a mixture of baking soda and vinegar too. I am the kind of parent who does not want to stand in the way of a child's innate urge to express freely. I did allow my first child to liberally liberate himself on the walls and what not. I still remember my three-year-old son writing 'far' on all possible surfaces except the paper. (Yes, not 'cat' 'rat' or 'bat' but strangely 'far'.)
As dirty palm prints and crayon doodles welcomed visitors to my house, I cringed at the sight of their raised eyebrows and frowns. But not once did I regret having indulged my little one's creative abandon. Of course, there was the brief attempt to divert my son's attention to the black board I designed especially for him. But he would always go back to wall art. There was little I could do. So, I learnt to enjoy every little doodle and scribble from those tiny fingers. Walls can be painted again but childhood inspiration strikes only once, I reasoned. 
Sadly, the tolerance to unsightly mess (with due regards to my son's artwork) was greater when I was a parent in my twenties. Today, at 33, I have to say, a tad guiltily, that I flipped at the sight of pink and purple on the floor.I can hear my second son cry, "That's not fair, amma."
Sorry, son. But the truth is I am older today (though not necessarily wiser). The thirties have brought out the intolerant and impatient side to my parenting. As a first-time parent, I was far more energetic, accepting and all-forgiving. I would say I was cooler and more chilled-out. It is not just wall or floor art. Messy rooms, toys strewn all around, food particles stuck in sofa cushions, jumping on the bed—just about everything gets my antennae up these days. I use the words 'no', 'don't', 'stop' with my younger one, who is barely two years, a lot. Have I become a control freak parent the second time around? 
I wonder if I am the same person who let her first son crush a newspaper so that he could listen to the crackling sound it produced (apologies to newspaper lovers, I am one too!). The bewildered look on the little one's face as he tried to locate the source of the sound was priceless and my joy knew no bounds. Will I ever be that mother again?
As I sat down to type all this, my younger one grabbed a colour pencil from nowhere and drew a circle on the living room wall and said, "Paambu paaru (look, snake)." My instincts told me to grab the pencil and chide him. But then I saw the 'far' squiggle on the wall and stopped myself. I won't curb him just this one time, I told myself. 
Kindly
Login
or
Register
to post a comment.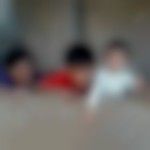 | Mar 22, 2017
Mine is the reverse case than u... for first time i was impatient when my son was doing some naughty things but now second time mother i observed that i became very calm & patient... now i started enjoying things they do..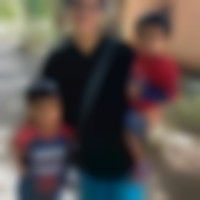 | Jan 04, 2017
Oh how much I can relate with you with respect to age factor. I have too become impatient and fussy mom after birth of my second child. I must confess that all my frustration goes on the elder son 4. 5 years as I feel I have no control on the little one being 1 year old. your post has really awakened me and I would find ways to amend my temper and enjoy the divinity of motherhood. Thanks for the post.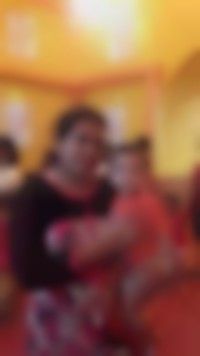 | Dec 03, 2016
I wud like to share my thought with you. U first nid to understand that you have 2 children 2 love but dey have only one set of parents to give and take love from .... so njy what d second one does as you now already know many things change with time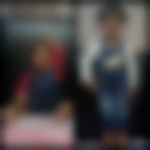 | Jul 25, 2016
my case is just reverse of yours..... for my first chilI was some what strict but when my second child came she made me patient mother..... real fact is I became used to it..... ppp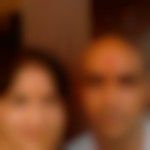 | Jul 20, 2016
yes it's true. I totally agree with this.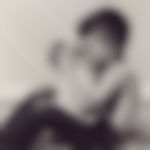 | Apr 14, 2016
Ya true... I also need to confess that for the second child I m not the same.. I am being different.... I don't know why... But I guess it is because I have to do again all the same things... | Mar 31, 2016
Ya very true what love n fun we had with the elder one we never had that much energy for the younger one. So best thing what I am doing is to let my younger one to do what she wants I hardly interfere with her activities. I am letting her to scribble all over the walls at least she is busy doing something... so I have become more tolerant now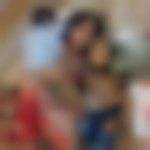 | Feb 13, 2016
Hi swetha my case is just reverse of yours. I being mother of 3 children now .I had become more tolerant & patient. My eldest daughter use to get scolded frequently by me but after her I just knew that every child behaves like this & secondly when they wud grow up I would miss all there pranks &naughtiness. So now I don't loose my temper easily also I keep in mind that we have also done all these things .so don't panic sit back and just chill later u wud miss all these moments. | Jan 15, 2016
oh i must say in my case i m all reverse.. for first daughter i was very impatient and in try to make her perfect dint allowed anything and really missed all those lovely moments of her childhood. but i very late realiesed that i did injustice to her... and during my second daughter i m so patient and calm and dont want to repeat my mistake. but my guilt is still very high. | Jan 14, 2016
Remember your walls can be painted not once, not twice but as many times as you want it. This child is second just in number but is as special as the elder one. So his childhood won't come back too! As a mother no one understands this better than you. So next time and every time,don't stop him... stop yourselves! Enjoy the second motherhood... You can do it!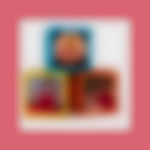 | Jan 13, 2016
Dear suchita, My advice to you is to plan for a second one, age is just one of the factor. I have seen my sister and aunt who felt only one child is enuf at the starting but they faced many difficulties to raise a single child. Difficulties are like the child feels lonely, insecure while the child is growing up. They need a sister or brother who they can trust to share anything and everything with them. Coming to your problem you said you can't handle all the things m. You can take your mother or inlaws help or you can even hire a full time maid to look after your 1st kid and also help you in your house hold work. As you said your daughter too is asking for a sibling, she will definitely help you in taking care of the baby too. Wish you good luck.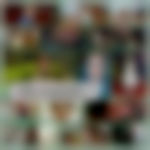 | Jan 12, 2016
Its okie to allow d kids to scribble in wall when we r in own house but d same cannot be allowed if we were in rented house. As I experienced it when we were in rented house. When ever my daughter takes pencil or pen I will run behind her to see what she does. But thank god she didn't scribbled much... Our owner strictly told us don't allow d kid to scribble on d wall.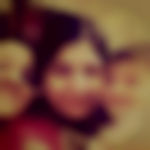 | Jan 12, 2016
Suchita Agrawal Vashishth
I became mother first tym At the age of 30 now I want second baby for my Daughter but m not fit enough to do All steps from pregnancy to delivery Thn growing them up.. Now M 33 and I saw many tyms Tht my daughter needs sibling to Play with.. Please discuss or suggest me what should I do.. I don't have any support during pregnancy and after Tht too.. I m scared about it but my inner soul tell me for one more baby .. | Jan 08, 2016
So true.. going through the same feeling | Jan 08, 2016
Too tuchuyu | Jan 07, 2016
True said. Facing same situation. Don't know how to handle my intolerance. | Jan 07, 2016
While we get boggled to deal such situations, it would be always helpful if we recollect the stories how were we brought up and how our parents handled us. I feel this would really help in growing tolerance levels in us :) | Jan 07, 2016
Facing similar situation here,don't know how to control over such situations and keep calm. | Jan 07, 2016
So true... thats all i can say.. | Jan 07, 2016
Same to same situation and outcome in my case..... the only difference is my elder one is a girl and she was not so much agile and monsterous. But with my boy who is 1. 5, I am facing the same difficulties at 33. I completely agree with you that age plays a big role in parenting.... I'm too much less tolerant and considerate now so more guilty at the end. Best of luck to all second time mommies and wish you all more tolerance and patience. | Jan 07, 2016
I am a mother of a single child and was so patience till he turns one.. As he grew up my tolerance level declined so much.. repeatly cleaning all the time and in saving all the valuable things at home... But I admire at him how he can grasp few things very easily and his ability to remember at two yrs.. This strucks me that he s still young to know the do's and don't in life.. | Jan 06, 2016
Completely agree with u on this Swetha! With age enthusiasm and tolerance level tend to go on a decline stage and I also believe second child see the unintended dampened spirits of parents due to many reasons such as work pressure,increasing age, pressure to earn money, change in priorities, to name a few. I am sure my Lil one would have definitely complained to me this unintentional bias had she seen my bringing up my first born. Good job! Keep writing Swetha! | Jan 06, 2016
I allowed my son to do his creations on walls without any regrets . even gave him blackboard but no use . lovely article .
+ Start A Blog
Top Parenting Blogs
Top Parenting Talks
Top Parenting question

{{trans('web/app_labels.text_Heading')}}
{{trans('web/app_labels.text_some_custom_error')}}
{{trans('web/app_labels.text_Heading')}}
{{trans('web/app_labels.text_some_custom_error')}}