Health
Covid 19 precautions : Wearing masks in summer can be difficult, try these tips Created by Riya Thomas Updated on Apr 26, 2022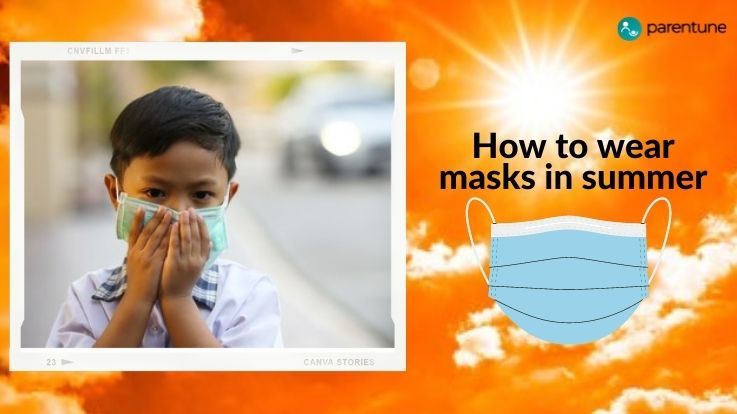 We all know that wearing a mask/face covering and practicing social distancing are the two most effective strategies to stop the COVID19 epidemic from spreading. 
In the face of rising heat and humidity, wearing a mask can make it difficult for most individuals to breathe. Here are some suggestions for how to deal with it

Tips to deal with heat and humidity with a mask on
So far, wearing masks or face covers, keeping them clean, and securely storing them does not appear to be sufficient. It is necessary to take precautions to guarantee that you are protected against COVID-19, excessive heat, and humidity at the same time. The following suggestions may be useful in this regard.

1. Pick the time: 
The best thing you can do is avoid being outside during the hottest and most humid hours of the day. Early mornings and nights are the best times to go. This may not always be practicable, but it will help to limit the risk of getting exposed to the scorching heat to some amount.
 
2. Choose the right mask: 
Always Choose triple-layered 100 percent cotton fabric masks or face coverings instead of synthetic fiber masks or face covers. Cotton is one of the most breathable fabrics, it is able to withstand both heat and humidity.

3. Carry spares:
Carry several masks and face covers with you — and keep them secure in separate disinfected plastic bags — so you can switch to a new one if the one you're wearing gets too moist from sweat. You should also keep clean and sanitized kerchiefs or disposable wipes on hand, which you should use with extreme caution to wipe sweat from your face when necessary.


4. Stay hydrated:
High temperatures and humidity can cause dehydration, so drink plenty of water, eat plenty of water-rich fruits and vegetables, and avoid dehydrating substances like coffee and alcohol. When you're wearing a mask, this will assist you regulate your body temperature.


5. Take a break (in extreme cases): If you're wearing the mask and there's nobody around — or if people are maintaining proper social distancing norms — then you can carefully separate the mask from one ear, take a few deep breaths, and then carefully reattach the mask or change into a new one. This is only for extreme situations when you feel dizzy or any other symptoms of heat strokes
If you like this blog please share it with your friends and family. Do share your suggestions if you have any. It will help us improve our next blog :)
Kindly
Login
or
Register
to post a comment.